---
Born to heal: Alaska Native blends traditional and Western medicine to promote maternal heart health
By Laura Williamson, American Heart Association News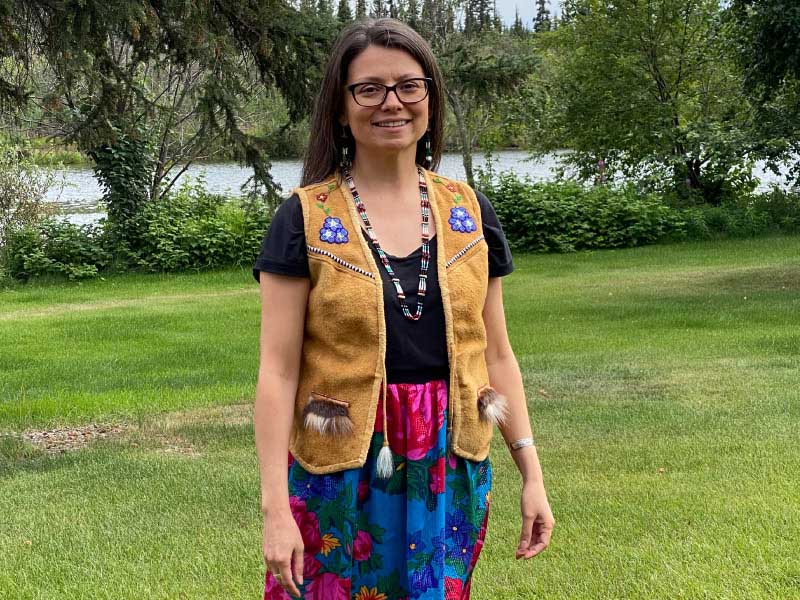 Dr. Allison Kelliher was born to be a doctor.
Growing up outside of Nome, Alaska, in the Kuyokon Athabascan village of Nulato, she knew from an early age that she had a "generational inheritance of healing."
"We believe healing follows in a family line," said Kelliher, who is trained in both Western medicine and traditional healing practices. "When I was around 4 or so, I had gained enough heft and weight and strength to walk on my family members' backs to promote health and healing and balance. I understood that I had inherited this potential from my mother."
Kelliher, who practices family and holistic medicine, is a senior research associate at the Johns Hopkins School of Nursing and Bloomberg School of Public Health Center for Indigenous Health in Baltimore. She is also a certified tribal doctor who is the founder and former director of the American Indian Collaborative Research Network, a practice-based research network at the University of North Dakota School of Medicine and Health Sciences in Grand Forks.
She grew up off the grid, collecting berries and hunting big game while learning traditional medicine, before traveling to Anchorage to earn her medical degree. She has a special interest in women's health, particularly that of Alaska Native women.
"I am board-certified in a breadth of practices, from pregnancy to delivery to postpartum care," she said. "My research is currently looking at health disparities, and one of our greatest disparities is in maternal cardiovascular health."
Kelliher was a co-author on the American Heart Association's recent scientific statement about maternal and cardiovascular health in American Indian and Alaska Native women. She explains how blending traditional and Western medicine has helped in her work as a healer, researcher and advocate for American Indians and Alaska Natives in "The Experts Say," an American Heart Association News series in which specialists discuss how they apply what they've learned to their own lives. The interview has been edited.
Why is maternal cardiovascular disease disproportionately higher among Native American and Alaska Native women?
You need to understand how complex it is to identify as an American Indian or Alaska Native. There are social determinants of health and other intersectional experiences we suffer from as minoritized people that compound to manifest in heart disease, so that we have less heart health when we are initiating pregnancy.
We've experienced different historical traumas and politically motivated efforts to take us off of our land base. Currently, much of the U.S. sits on land taken from Indigenous people. The repercussions to our health are real and include problems with mental health, depression, anxiety, suicidality and substance use disorders.
Meanwhile, the Indian Health Service (the federal health program for American Indians and Alaska Natives) is underfunded. That results in limited access to health care services. It is also often understaffed. The majority of us are living in urban settings and are underinsured.
We need to build meaningful relationships with Native people to foster improved access to care. And we need more Native doctors because we are so underrepresented.
While you are not a mother yourself, you play a maternal role in your community as a healer. Can you explain how that works?
I've dedicated my life to traditional healing and in doing so made an intentional decision to commit my life to being a vessel for the people – what we call an Auntie. I am a personal Auntie of 12 and an Auntie in the community. We have a special status. We play a very essential role; it's quite an honor. It allows me to support women and men with young families by being a health provider and a community member.
I was a birthing coach and helped raise one of my nieces when I lived in North Dakota. I would bring all of the nieces and nephews together, sometimes siblings that lived in separate homes, during the holidays. I would bring the kids to where my family lives in the small village of Nulato, so they could learn the traditional ways of picking berries, hunting, helping the elders and grandparents. I still do ceremonies there, such as a stick dance ceremony where I bring traditional foods such as moose soup or a moose roast. That's part of my role as a single-woman Auntie.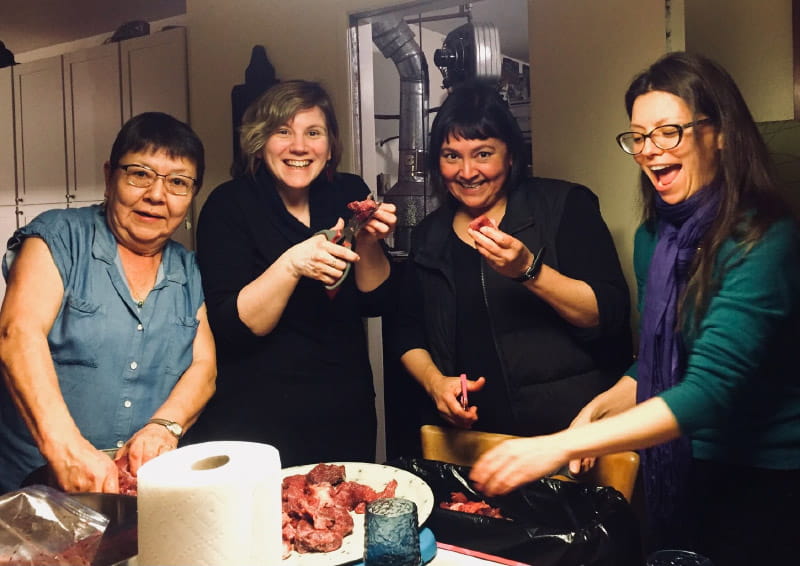 My role also includes caretaking for the elderly and sometimes helping other healers. I have a vast network of other healers and providers, and I work to support them by organizing retreats or learning events. In this role, I also convened a White House subcommittee on traditional knowledges and the value of traditional healing.
Being an Auntie also means helping people coming behind me on the path of academics by being a mentor. I am available to students, not just medical students, but nursing and public health students as well and people getting a PhD in Indigenous health at the University of North Dakota, where I am an adjunct associate professor.
Looking at the needs of the communities I am in really nourishes me in that maternal energy.
What daily practices for good cardiovascular health do you have that you would encourage others to follow?
We need to prioritize simple things, like getting enough sleep. Then look at physical activity. See if there are ways you can work it into your everyday routine.
Be outside daily, whether morning, night or at lunchtime. Breathe fresh air. If you can take your shoes off, do so, and move your body in a natural environment. See the horizon. Look at the sky.
I do this every morning. It's a practice we refer to as morning prayer. My name in Dena (my Native language) is Manoy Edlekah, which means "the bringer of the sun" or "the bringer of daylight." My name also means "bringer of dusk or dawn." I feel so blessed to have that name; it's my mother's name and her mother's name. I honor the sun in the morning and that gets my body moving, but I am also outside. It's very good for my cardiovascular health.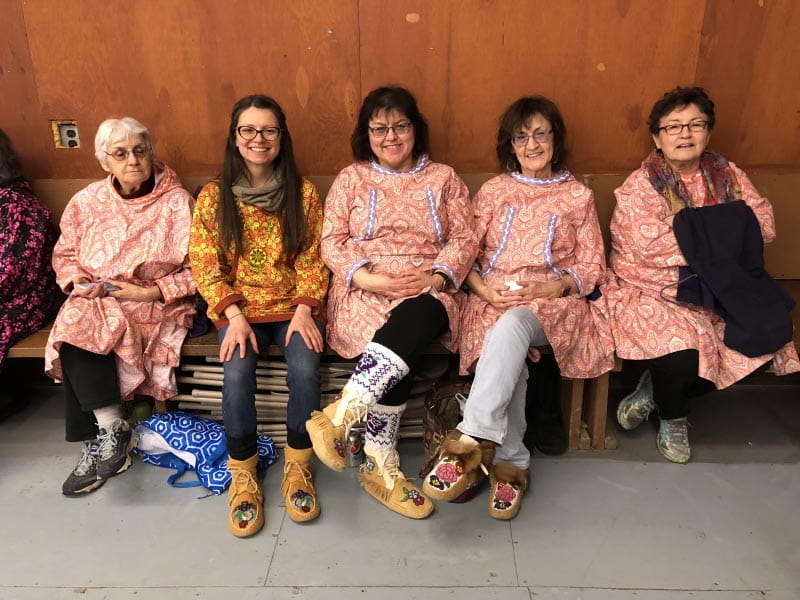 If I can connect myself physically to the earth, it improves my health by decreasing inflammatory markers. It's similar to forest bathing. Some studies look at the physiological benefits of being in nature. My people have done this for thousands of years; that's enough evidence for me.
We also need community. Having social interactions and having a clinic or provider you can trust is really important for women. As Native women, we need to be checking more diligently for high blood pressure and conditions such as diabetes because it so disproportionately affects us.
What other practices do you have in your personal life that are important?
I practice mindfulness. It's easier to do mindfulness when you are with a group. This is a traditional way to watch the river go by, to just sit and be with our elders and young people – to just be together in the moment.
Just sitting in appreciation with gratitude for the blessings of the moment is one of the most meaningful practices that I have.
---