National Leadership Council
The Go Red for Women National Leadership Council is comprised of a powerful group of women who are paving the way when it comes to improving the health of all women, inside their companies, communities and across the country. The council serves as the voice of the movement, leveraging their sphere of influence to bring greater awareness and health impact to millions of women. They also provide a guiding voice, leading Go Red for Women into the future as a sustainable, impactful force for change.
Lisa Bisaccia, EVP & Chief Human Resources Officer, CVS Health (Chair)
Barb Jacobsmeyer, Executive Vice President, President Inpatient Hospitals, Encompass Health
Candi Castleberry, VP, Diversity Partnership Strategy and Engagement, Twitter
Christine P. Katziff, Chief Audit Executive, Bank of America
Joice Wirkus, SVP, Marketing, Big Lots!
Liz Elting, Founder and CEO, Elizabeth Elting Foundation
Ola Snow, Chief Human Resources Officer, Cardinal Health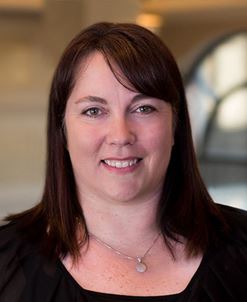 Stacy Beske, Vice President, AFS Global Marketing and Business Strategy Medtronic Cardiac and Vascular