Woman of Impact and Teen of Impact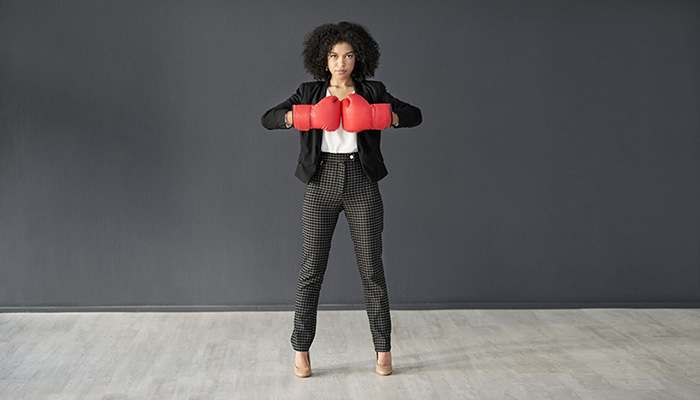 Relentless passion.
The drive to make a difference. Woman of Impact and Teen of Impact are inclusive initiatives to drive awareness and raise funds for women's heart health in local communities.
Each year a select group of individuals across the country will be nominated to be a part of this exciting experience.
Nominees will bring together champions from within their networks to form an impact team, set a goal, explore fundraising opportunities and have a direct impact on women's health and the Go Red for Women mission. Together, they are a relentless force, using their voices to advocate for women's heart health and raise awareness that cardiovascular disease is the No. 1 killer of women. Why? Because losing even one woman is too many.
This special group will be celebrated for the impact they have on our mission and our communities. The nominee whose network makes the largest impact in each market will be named the local Woman of Impact Award Winner or Teen of Impact Award Winner.
Learn more about this opportunity to make a lasting impact. Click "In Your Community" in website navigation to find your local AHA office.
2021 Woman of Impact: Top Four Nominees
Learn what inspired these women to make a lasting impact.
Jessica Staggs - Dallas, Texas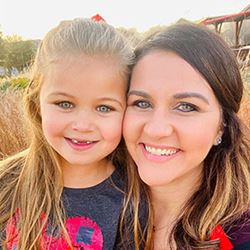 "As a mom of a Heart Warrior who will require life-long cardiovascular care, I am on a mission to advance education and funding of heart health in the local community through Go Red for Women as a Woman of Impact nominee. I am passionate about paving the way for bright futures for children born with congenital heart disease, just like Adelyn, as well as preventing cardiac and stroke events of loved ones through awareness and action.
My daughter Adelyn (age 7) is a Heart Warrior. Adelyn was unexpectedly born with a mix of congenital heart defects (CHD) requiring 3 open-heart surgeries when she was 5 days old, 6 months, and age 3. Thanks to modern medicine and an amazing medical team, Adelyn is a thriving first grader who enjoys singing, dancing, cheerleading, and participating in Girl Scouts.
There is no cure for CHDs, only treatment and procedures, and children born with CHDs will be monitored through life by cardiologists. Awareness is the key for hope and survival, and as a Heart Mom, I want to use my voice to raise awareness of heart health and create a future that provides the best medical support possible for my daughter."
Jenna Bell - Denver, Colorado
"To some I am Mrs. Bell – a teacher, a mother, a friend, a colleague, an Army Wife, a daughter, a student, or an acquaintance - but to all, I am a heart transplant survivor. The American Heart Association has been present throughout my journey through the treatments I have received, the inventions that have played a part in saving my life, the research that has changed cardiac treatment for women and ensured I am here today. I said yes to being a Woman of Impact nominee because we have made incredible progress combating heart disease in women, but we aren't finished. I will continue to fight until women are no longer impacted by heart disease."
Ruth Rohs - Denver, Colorado
"For me, this challenge was personal. I lost my mom, Cissie McLeod, at the beginning of the year to congestive heart failure. She had her first by-pass surgery at 43. In fact, Cissie and my Dad had surgery on the same day (I was 10) and were designated the first husband and wife back-to-back by-pass team. My mom had a second by-pass 10 years later. All in, she had 19 stents, one code blue, two heart surgeries, and too many heart caths to count. I stepped up to this campaign to celebrate my mom's life and help others avoid the long journey of heart disease."
Barbara Peace - Fort Worth, Texas
"As a nurse, I know the impact that the American Heart Association has in our community. During the pandemic, the American Heart Association continued to help patients and their families live better lives. The children that we work with at Cook Children's that have heart defects count on the funds raised by volunteers like me to support them. I am proud to support the American Heart Association."
---