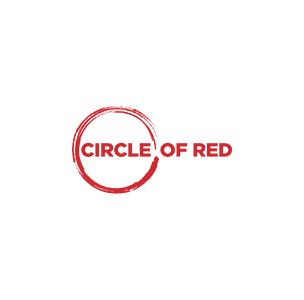 Circle of Red is Go Red for Women's individual giving community of passionate leaders, professionals and champions who are committed to making an impact on the health and well-being of all women. Cardiovascular diseases continue to be a woman's greatest health threat, but through Circle of Red, we are working together to change this fact.
Members of Circle of Red have the opportunity to make a deeper impact, attend exclusive events, network, volunteer and explore how science is reshaping health as we know it. Joining Circle of Red is easy, and your membership is tax-deductible. To join Circle of Red, please email inquiries@heart.org or call 1.800.AHA-USA-1.
A special thank you to the following Circle of Red members who have generously contributed $1,000 or more this past year.
Bob Myers
Jane Endres
Anette L Harris
Laura Stein
Lydia Beebe
Trinity Industries Inc.
Alli Stevens
Beveryl A. Grant
Ms. Debbie Hayes
Judy Pershern
Lisa Fontenot
Angela Grinstead
Crumley Roberts, LLP
Mr. William Weir
Barbara Fergus
Wayne Robinson
Mr. & Mrs. John & Monica Pearson
Susan Boren
Candace Steele Flippin
Mr. & Mrs. Ron W. & Sandi Haddock
Amanda McMillian
Lisa Gillespie
Mary B. Cranston
Karen D Oxman
Debbie Turner
Beth Bowman
Linda Niggli
Diane Glimcher
Joan Trew
Ms. Emily Reiner
Robert Wollan
Victoria Collins
Peggy Maguire
Elaine Talevi
Vasantha Nair
Susan White Morrissey
Ellie Boldenow
Rachelle Boudreau
Judy Pershern
Ms. Debbie Hayes
Linda Clement Holmes
Andrea Ayers
Terri Hill
Lisa Bachmann
Linda Kaufmann
Vicki Block
Tracy Davidson
Carol Lambert
Ms. JoAnn Magnatta
Danielle Gureghian
Ms. Lisa Detwiler
Rosemary J. Loverdi
Eileen McDonnell
Mrs. Sally Sharkey
Ms. Haley Lesser
Ms. Andrea Zomber
Ms. Stephanie Austin
Mike Keating
John Curran
Mike Kaufmann
George Barrett
Mr. Matt Austin
Mr. Scott Vassalluzzo
Dr. Mary Bergh
Sylvia E. Russell
Ms. Pamela Africk
Penny Shaffer
MS Board of Nursing
Dana Zukierski
Mr. & Mrs. John & Michelle Ketchum
Ms. Melissa Mickle
Mr. & Mrs. John & Susan Domenico
Mr. & Mrs. Keith & Lorraine Bolton
Carmen Barkett
Renée W. Vaughn
Artemis Emslie
Linda Simmons
Dr. Lyda Tymiak Lindell
Darcie Glazer Kassewitz
David Judd
Mr. Randy Simmons
Petersen Metals
Jacqui Macleod
Ms. Cissy Currin
Janna & EZ Smith
Georgette McMahon
Tracey Tozier
Dr. Sandra Burke
Christine Katziff
Ms. Stacey MacNeil
Mrs. Audrey Douglas-Cooke
Cathy Knox
Betsy Gaskins-McClaine
Ms. Karen Higgins
Niki Scott
Mr. Jim Arnold
Joanne Kirk
Julie Creamer
Shari Slavin
Jacquelyn Gould
Maureen Scholl
Annabelle Volgman MD
Liz Smith
Diane Ratekin
Kimberly Bors
Joan Rubschlager
Sharon O'Keefe
Leslie Day
Gail Forrest
Virginia Seggerman
Jill M Rappis
Ms. Sandra Van Trease
Armstrong Teasdale
Deborah Barstow
Ms. Wendy Henry
Enterprise Holdings
Ms. Penny Pennington
Ms. Jane Wulf
Ms Linda Legg
Jill Wyant
Laura Newinski
Janel Goff
Rebecca Seidel
Christine Winters
Adi Leviatan
Cindy Brooks
Rachel & Burke Ellingson
Bank of America
The Cain Foundation
Austin Community Foundation
Ms. Dawn Rickert
Dr. James Park
Mr. Tom Watson
John Warner MD
Ms. Judy Hendrick
Dr. & Mrs. Kenneth & Millie Cooper
Schneider Electric
Ms. Cecelia Smith
Ms. Debbie Dial
Mr. & Mrs. Roger & Marianne Staubach
Ms. Debbie Frazier
Ms. Maria Schmitz
Ms. Chelby Sanders
Mr. & Dr. Michael & Diane McNulty
Mr. Tim Wallace
Ms. Susan Wetzel
Mrs. Michelle Vopni
Ms. Heidi Means
Mr. & Mrs. Doug & Martha Hawthorne
Amy King
Jackson Spalding
Mrs. Lisa Warner
Ms. Jennifer Webb
Ms. Deborah Pitts
Ms. Virginia Rose-Harris
Mrs. Angela Perkins
Ms. Katrina Welch
Ms. Gracie Hunt
Ms. Gail McDonald
Ms. Janelle Walker
Mary and Mike Terry
Kendra Stewart
Dr. Jill Wade
Ms. Brooke Sandelin
Mrs. Tracy Lange
Ms. Debra L Von Storch
Dr. Sheila Chhutani
Ms. Vickie F. Carr
Mr. Lonnie McGowen
Ms. Delta Emerson
Mrs. Barbara Smith
Venise Stuart
Mrs. Ellen Barker
Mrs. Theresa Gee
Linda Brown
Kim Bimestefer
Meshach Rhoades
Craig & Linda Cook
Maica Walker
Jane Wagner
Mr. Jason Jones
Mrs. Temika Jones
Rachel Von Gonten Dash
Lucinda Miles Baily
Sean Muller
Kelly Von Gonten
Lois Crum
Daniella Landers
Mrs. Kay Kolditz
Mr. Bruce Rutherford
Vicki Crum
Carole T. Faig
Laura Bellows
Marsha Montemayor
Mrs. Julie Phillips Roberts
Kimberly Stith
John Crum
Robyn Barnes
Randall Walker
Jean Chapman
Kimberly Cotner-David
Geraldine Slattery
Theresa Bruno
Dr. Jennifer Cozart
Katherine Timmins
Sue W Burnett
Trini Mendenhall
John & Vicki Crum
Alison Levine
Ayse McCracken
Melanie Gray
Dr. Julia Andrieni F.A.C.P.
Stacy Feltham
Tracie Pierce
Rachel Clingman
Christina Ibrahim
Sue Payne
Latrice Tubbs
Regay M Hildreth
Bobbie Nau
Shauna Clark
Mr. Dennis A Baker
Krista Smith
Leila Gilbert
Robert L. Boblitt Jr.
Roberta Schwartz
Charles Flournoy
Melissa McAnelly
Glenna Standish
The Woodhouse Day Spa
Mary Ann Hille
Laureen Seeger
Heather Pelant
Mary A. Francis
Karen Silverman
Ms. Julie Gruber
Sheila Antrum
Stacy Johnson
Katherine Kenny
OptumCare Network of Arizona
Garell Jordan
Michelle M. Matiski
Matt & Andrea Cowley
Rick & Gina DeGraw
Linda Hunt
Dr. Gina Conflitti
Shannon Inukai-Cuffee
Cindy Grueber
Jennifer Zelensky
Joan Roberts Cooper Ph.D
Gary Winnick
Terri Burke
Wendy & Barry Meyer
Melinda Masson
Joye Blount
Joyce Butler
Donna Marie Robinson
Hannah Step
Lee Goldberg
Vicki Zeiger
Linda L. England
Bernadette Straatsma
Sandy Volpe
Mr. & Mrs. Lew & Sherry Hay
Nancy McEwan
University of Mississippi Medical Center
University of Mississippi Medical Center
Rochelle & Adam Karr
Gretchen Mair
Kyle Jamaitis
Alison Loughran
Mrs. Darlene Stephenson
Tonya Mahler
Ms. Renee Mazeroll
Ms. Shirley Yoshida
Judi Stemmler
Mr. Bryan Leddy
Rita Mitsch Solinksky
Dr. Michael Artman
Mr. John Kramer Household
Paris Presents
Regina Bozalis
Waco Cardiology Associates
Kenneth Gill
Carol Kruse
Krista Giovara
Karen Loewenstern
Joan Hackworth
Alicia Sanguinetti
Kush Pathak
Dr. Charlie Hattemer
Kathleen Sowa
Deborah Daw & Jack Heffernan
Zerlina Dubois
Ms. Kim Halbauer
Alli Stevens
Jaymi Wilson
Angela Sklenka
Eileen Berke
Ms. Kay Geiger
Alison Zimmerman
Ms. JoAnne Noyes
Debra Zevallos
Tina Yelton
Sandra Winkle
Ms. Julie Holt
Ms. Shirley Yoshida
Susan Zaunbrecher
Tracy O'Keefe
Stefanie Grace
Jenny Matthews
Ms. Jill McGruder
Cynthia Henderson
Dianne Dunkelman
Patricia Foxx
Erin Arnold
Alexis McLaughlin
Ms. Jennifer Hauck
Caitlin Clipp
Barbara Turner
Deborah Majoras
Philecia Avery
Allison Doviak
Glenna Kraus
Ms. Kathy McQueen
Terri Calla
Ms. Susan McPartlin
Kate Keller
Connie Kreutzjans
Dr. Ann Berenfield
Ms. Kathy McQueen
Robin Everhart CCEP
Ms. Petra Vester
Kris Attema
Ms. Vera Hall
Lynn Lofgren
Sue Thinnes
Denise Kuprionis
Ms. Cindy Broderick
Ms. Laurie Conkright
Mary Miller
Ms. Kathy Haines
Ms. Karen Bowman
Patricia Smitson
Ann Smith
Ms. Cathy Lindemann
Lynn Rhoads
Liza Smitherman
Delores Hargrove-Young
Ms. Maribeth Rahe
Ms. Kathy Mitts
Mary Cleveland
Becky Crawford
Kristal Hambrick
Ms. Jennifer Jackson
Dee Martin
Jennifer Couser
Rosemary Schlachter
Dr. Gail Kist-Kline
Ms. Julia Poston
Ms. Renee Csuhran
Ms. Julie Krebs
Denise Tomechko
Dr. Daniel Simon
Mrs. Marien Kaifesh
Ms. Cindy Stull
Mr. John Jesser
Mr. Vaughn Kauffman
Tracey Rourke
Kate Bang
Ms. Marybeth Shamrock
Ms. Victoria DehMalo
Ms. Stephanie Duffy
Mr. Dave Lewis
Mrs. Diane Hupp
Dr. Judith Mackall
Ms. Dawn Clark
Ms. Denise McGee
Ms. Patricia Horvath
Deb Thresher
Elizabeth O'Connor Seely
Katie Cannon
Shelley Bird
Anne Zavarella
Laxmi Mehta
Jane Grote Abell
Jennifer Boulton
Ola Snow
Laura Knipfer
Pamela V. Hutchinson
Michelle Kerr
Kriste Kotten
Gina Heffner
Carole Watkins
Debra A. Penzone
Joyce Beatty
Elaine Roberts
Traci Mignery
Unhee Kim
Dianne Radigan
Kerrii B. Anderson
Lori Martin
Michele Holcomb
Marti Taylor
Melissa Laber
Kara Trott
Lori Barreras
Julie Bowman
Anne Albers
Janet Bay
Amy Shore
Christine Aucreman
Sara Wilcox
Brenda Houston
Dana Beatty
Tara M Abraham
Gail Marsh
Ms. Judie Parks
Dr. Rita Coram
Leah Eggers
Leigh Pittman
Pamela Alvey
Dr. Jan Anderson
Emily Allen Kirby
Kimberlee Huffman
Terrian Barnes
Dr. Janet Smith
Ms. Kim Tharp-Barrie
Ms. Jill Bell
Pamela Missi
Ms. Judith Petty
Nancy Hublar
Amy Ryan
Denise Jerome
Jenn Minda
Daria Palaschak CPA
Julie Coletti
Melissa Ferraro
Amy Nartatez
Debbie Banks
Mr. John C. Mitchell
Mr. Bruce Benda
Judy Wagner
Mrs. Mary D. Richter
William Campbell Ries
Pamela L. Fletcher
Roselyn Wilkinson
Dr. Rick Lofgren
Pete Gilbert
Dr. Opeolu Adeoye
Daman Turner
Thomas D Cassady
Mr. Larry McGruder
Chandra Venkataramani
Dave Foxx
LeVon Thompson Jr.
Mr. Chris Bowman
Daniel Beyerbach MD, PhD
Carl Satterwhite
Gary Huffman
Mr. Tony Ramstetter
Mr. Glen Attema
Mark Gilbert
Richard Becker MD
Mark Yelton
Wym Portman
Johan de Roos
Jeff Wyler
Tom Mischell
Ben Anderson
Mark Clement
Dr. Frank Noyes
Michael McQueen
George Kreutzjans
Kurt Lewis
Chris Carlson
John Fovel
Kevin Hughes
Mr. Charley Lindemann
Mr. Rodney McMullen
Ryan Smokovitz
Mr. Len Berenfield
Michael McQueen
Gerald Sparkman
Dr. Stephen Lewis
Dr. Eugene Chung
Bill McCloy
Mr. Fred Lamm
Dr. Louis B Louis IV
Dr. Tom Broderick
Mr. Erroll Cleveland
Tom Krouse
Kegler, Brown, Hill & Ritter
Robert Baxter
Dave Blom
Robert W. Philips
Bruce P. Hagen
Randy Dupler
Adam Heeter
Alex Fischer
Mark Palmer
Craig Cowman
Charles Penzone
Doug Anderson
Devray Kirkland
Ric Martin
Scott Bowman
Dr. Jud Millhon
Matthew Scarr
Mr. John C. Mitchell
Mojdeh Khaghan Danial
Elisabeth C. DeLuca
Sheree Savar
Jonathan Deluca
Donna Shalala
Kelley Jackson
Mrs. Claire Gulmi
Katie Lamb
Liz Schatzlein
Anna Grizzle
Dr. Sakina Eltom
Kim Holleman
Tara Alford
Judy Foster
Nancy Lynn Wilson
Lisa Tate Nix
Ms. Bernadette Spong
Dr. Maria Demori
Mr. David Curry Cross
Mrs. Cindy Reed
Mr. Michael Clelland
Mr. Leo A. Vecellio Jr. & Mrs. Kathryn C. Vecellio
Ms. Deborah Caplan
Ms. Patricia Travis
Mr. & Mrs. Jeffrey & Lee Ann Alderton
Ms. Amy Brunjes
Mrs. Pamela M. Rauch
Ms. Rebecca Doane
Mrs. Carrie Hanna
Mrs. Robbin Lee
Marilyn Spunar
Ms. Jennifer Lizza
Ms. Marcia Seremet
Mr. Michael Vecellio
Ms. Michelle Diffenderfer
Howard Rudolph
Mr. & Mrs. Larry & Dominique Brown
Mr. & Mrs. Paul C. & Barbara Bremer
Mr. & Mrs. Jeffrey & Mari Lee Holtzman
Mr. Peter Sheptak & Mrs. Shana Peterson Sheptak
Mr. & Mrs. Robert & Michele Jacobs
Mr. & Mrs. John & Jeanette Staluppi
Mrs. Sheryl Williams
Mr. Bill Perry
Elizabeth Frazier
Carmen Bauza
Dr. Zara Babayan
Mrs. Rhea Law
Susan Brennan
Penny Parks
Missy Hurley
Kelly E. Patterson
Kim Stebbings
Dr. Marguerite Crawford
Karen R Mertes
Kristen Powers
Shantha Diaz
Cathy Beveridge
Pamela G. Modisett
Linda Cliborne
John D. Rood
Mr. Tom Ingram
Tom Walker
Paul Frankenberg
Mr. Russell W Bates
Dr. Don Chomsky
Tony Heard
Drs.Lisa Bellin and Evelio Rodriguez
Mr. & Mrs. Thomas Jeffery & Julia Benson Aaron
Mr. Newt Williams
Jerry & Angela Bostelman
Mr. Eric T Helman
Dr. Mike Schatzlein
Ramon Bosquez
Connor T. Lewis
Mr. Randy Simmons
Mr. Jake Fisher
Mr. Chuck Sykes
John W. Wells
Henry Diaz
Michael Shea
Julia Huggins
Dr. Hazel D. Glasper
Kathie Herbst Okun
Deanna Fidler
Patty Brown
Ms Charlene Tomaselli
Dr. Stacy D. Fisher
Dr. Lynn Chincheck
Michele Cunningham
Karen Freeman
Susan Torroella
laura freitag
Melissa Fuller Brown
Mrs. Carolina Bryan
Mrs. Karen Stawicki
Cher Abell
Dr. Elaine Pacicco
Mrs. Marcia Avedon
Ms. Regina Fleenor
Ms. Melinda Hancock
Mary Zweifel
Dr. Roberta Bogaev
Dr. Elaine Pacicco
Ralph Chandler Root
Libby & James Killigrew
Mr. Chris William
Jeffrey W. Marquis Sr.
Kristy Sidlar
Machelle McAdory
Joan Hefner
Barbara Allushuski
Janice Cosby
Dr. Joan Crawford
Paula Silver
Liz Huldin
Nancy Martin
Liz Drury
Dr. Theresa Rohr-Kirchgraber
Richard Fogel
Kristen Gentry
Melissa St. John & Guest
Carla Duryee
Nancy Whitworth
Kourtney Govro
Debbie Moeller
Cathy Baier
Sheila McCarrick
Lori Mallory
Sharon Barry
Carla Griffin
Nancy Kenner
Brenda Greig
Brandee Bower
Sandy Sampson
Rachel Smith
Kiersten Firquain
Erica Brune
Cindy Laffey
Angela Hurt
Wendy Prestwood
Melissa Eggleston
Karen McGrath
Laura Stack
Lori Maher McCombs
Laura Crowley
Connie Zack
Kimberly Jones
Els Thermote
Amber Goering
Dana Abraham
Pam Berneking
Dr. Nicole Lohr
Mr. & Mrs. Matthew & Alexis McLaughlin
Patty Carter
Ms Joan Humes
Ms. Jennifer Guinn
Ms. Charlene Johnson
Dr. Toniya Singh
Teresa Katubig
Ruth Saphian
Sarah A. Cole
Verona Dorch
Ms. Joyce Aboussie
Ms. Laurie Marchel
Ms. Merry Mosbacher
Ms. Cynthia Brinkley
Carolyn Plummer
Ms. Catherine Berges
Jana Vogler
Ms. Debra Hollingsworth
Ms. Paula Boswell-Beier
Paul Vosburgh
Jan Cox Dwyer
Laura Beuerlein
Amanda Beck Foster
Sherry Bounds
Tina Kemmerer
Ashley Jenkins
Ellen Valde
Irene Lofland
Linda Cook
Roz Elliott
Jim & Kelley Fullerton
Jena Hausmann
Trisha Hood
Roxanne Marati
Mr. & Mrs. Douglas & Barbara Joseph
Rosa Navejar
Nancy Carter
Kim Gudimetla
Dr. Sreenivas Gudimetla
Darlene Mead
Lisa Atherton
Lisa Cobb
Julie Wilson
Dr. Jeffrey Canose
The Rios Group, Inc.
Gaylan Hendricks
Michele Reynolds
Mr. Barclay E. Berdan
Cathy David Buley
Texas Orthopedic Specialists, P.L.L.C.
Joyce Pate Capper
Charles Powell
Nancy Binger
Scott Spiker
Sharon Leite
Nancy Binger
Karen & Larry Anfin
Mr. & Mrs. Douglas & Barbara Joseph
Dr. Mark Wiest
Trista Loops
Christine Gustafson
Gabe Smith
Kris Gaw
Linda Jones
Michelle Weisenbach
Linette Dobbins
Monique Barton
Mrs. Iraida B Hermann
Kelly Shaw
Ms Tricia Estey
Diana Bennett
Mr. Jeff Patterson & Mrs. Ellen Whittemore
Kathleen Tam
Ms. Andrea Bricca
Muff Tennyson
Aimee Weisner
Christine McCauley
Martha Lofgren
Garry Maisel
Janice Berthold
Mr. Jack Geiger
Jodi Blakley
Janeen McAninch
Margaret Marchak,JD, MBA
Lois Skillings
Cathy Wilkins
Ms. Patricia Savage
Mrs. Lorie Kissela
Thanh Pham
Jean Storey
Dr. Brett Kissela
Sandra & Bill Balhoff
Ramona Marsalis- Hill
Mrs. Rebekah A Barney
Ms. Deborah Campbell
Mr. & Mrs. Frank & Deborah Cobbin
Diane Adams
Mrs. Toni Ardabell
Kimberly D. Grubb
Chuck & Tina Howell
Lisa Vallee-Smith
Mandee Rick
Sanford Health
Stephanie Rogers
Candi & Gerald Glenn
Shirley & Ralph Alexander
Northwest Health System
Jim McIngvale
LaDonna Meinders
Teresa Hites
Laura Kerr
Dawn Tartaglione DO, FACOS
Aleicia R. Mack DO
Martha Burger
Jennifer Grigsby
Dr. Delores Parker-Bell Ph.D.
Cheryl Noble
Donna Allen
Lisa Wasemiller-Smith MD, FACOG
Lisa Blackburn
Keri Kalka
Robin Barry
Janelle McGinnis
Nancy Hyde
Chris Fisher
Polly Root
Mary Whitson
Mary Blankenship Pointer
Robyn & Larry Ewing
Dr. David Sandler & Iris Borem
Patricia Renton
Lynn Flinn & Rocky Goins
Katherine (kathy) Benedetti
Lisa Sundborg
Debbi Miller
Mr. Aaron Detzer & Mrs. Trish Bear-Detzer
Heidi Keller-Friery
Marily Mora
Maria Sheehan
Helen Lidholm
Lynda Nahra
Enterprise Holdings
Dina Mabry
Bob Lundy
Wells Fargo Missoula
Lisa Herbert
Susan Bailey Harnden
Annemarie Brisson
Shelly Peckham
Joanne M. Daly
Donna Sams
Heather Provino Scanlon
Jill Andy
Caroline Corrente
Annette Cerilli
Melissa Cummings
Kristin Fraser
Lisa Abbott
Terri Stone
Jennifer F Jarbeau MD
Carolyn Belisle
Lisa Abbott
Sam Slade
Martin King
Jillian Scherzinger
Joel G. Stone
Lajuana Bradford
Ms. Michele Elrod
Ms. Leigh Davis
Ms. Cecilia Crenshaw
Sarita Myers
Ms Tracey Morant Adams
Ms. Lenora Pate
Deidra Diaz
Ms. Sara Hamlin
Mrs. Annie Thompson
Dr. Mia Cowan
Ms. Denise Canfield
Barbara Estep
Ms. Casi Ferguson
Dr. & Dr. Rita & Munish Goyal
Dr. Monique Gardner Witherspoon
Nena F. Sanders
Mrs. Anne Warren
Janine Smith
Dr. Sylvia McQueen
Mrs. Jamie Dabal
Patricia Osborne
Ms. Susan Stabler
Ms. Koko Mackin
Ms. Reba Simmons
Alesia Jones
Ms. Susan Hall
Ms. Wendy Adams
Ms. April Rollins-Kyle
Mrs. Barbara Jacobsmeyer
Mr. Emmet O'Neal III & Mrs. Joy O'Neal
Ms. Nicole Jackson
Ms. Marcella Roberts
Ms. Brandi Bolling
Mary Smith
Mrs. Torrey DeKeyser
Mrs. & Mr. Donna Dearman & Julian Smith
Ms. Kathy Flowers-Bonds
Ms. Andrea McCaskey
April Harry
Dr. Nancy Borkowski
Mrs. & Mr. Melody & Chris Eagan
Mrs. Nan Priest
Leesa Booth
Ms. Stacia Fagan
Lori Moler
Ms. Monica Whiting
Ms. Rena' Ramsey
Ms. Tracy Foy
Ms. Sandy Thurmond
Mrs. Pam Smith
Ms. Dawn Rock
Susan Brouillette
Mr. & Mrs. Michael & Barvette Patterson
Mrs. Nancy Collat Goedecke
Ms. Donna Lawson
Ms. Robin DeMonia
Michael & Vicki Briggs
Mrs. Rosilyn Houston
Dr. Patricia Naro
Mrs. & Dr. Brooke & Dwight "Dan" Dishmon
Dr. Roy & Lydia Bors-Koefoed
Mr. & Mrs. Mickey & Judy McLellan
Mr. & Mrs. Andre & Monica Wharton
Mr. & Mrs. Ken & Sharon Mattison
Robins & Morton
Mr. Jim Stroud
Mrs. Rosilyn Houston
Michael & Vicki Briggs
Mr. Emmet O'Neal III & Mrs. Joy O'Neal
Mr. Robert C. Walthall
Mrs. & Mr. Melody & Chris Eagan
Dr. & Dr. Rita & Munish Goyal
Dr. Parvez Sultan
Ms. Eileen Dohmann
Dr. Lynne Clemo
Ms. Paula Kallay
Ms Linda Worrell
Dr. & Mrs. Greg & Gayle Kauffman
Dr. Anita Banerjee
Mrs. Bev Newlin
Ms. & Mr. Cathy & Ron Davis
Ms. Roxanne Milstead
Wayne L Woodis & Saundra Pearson
Mr. & Mrs. Richard & Sarah Pierson
Ms. Heather Hagerman Falkenberg
Ms. Cathy Wack
Ms. Mary Jane O'Neill
Ms. & Mr. Anne & Brian Overington
Cindi Bowen
Mrs. Jennifer Griffin
Mrs. Nhu Yeargin
Ms. Deana A. Labriola
Dr. Lloyd F Moss III
Dr. Henry Clemo
Dr. Richard & Ginny Lewis
Dr. Stephen Mandell Jr
Mr. Don Newlin
Dr. Lloyd F Moss Jr
Mr. Xavier Richardson
Dr. & Mrs. Greg & Gayle Kauffman
Mayra Ramirez
Mr. Joel Griffin
Mr. & Mrs. Richard & Sarah Pierson
Dr. Robert Vranian
Mr. Fred Rankin
Bill Hamlin
Mr. & Ms. Jim & Marie Seder
Zernco, Inc.
Virginia Visser
Melissa Ferguson
In the Loop Real Estate
Lorena Junco
Jane Flieller
Julia Lou
Jo Betsy Norton
Abbe Oden
Jordan Taylor
Desmond Milvenan
Heather McKissick
Suzanne Deal Booth
Susan Farmer
Gail Dabbs
Dionne Green
Jan Jenkins
Darby Denison
Dina Northington
Christine A Plonsky
Ann Jerome
Jennifer Parks
Machree Gibson
Jennifer Prideaux
Karen Vaughn
Tracey Bury
Dawn Flores
Ms. Barbara Winter
Dr. Ildiko Agoston
Ms. Amy Perry
Judy Binkley
Terri Froese
Sarah Petrone
Stefanie Field
Vickie Hawley
Cathy & Steve Kienle
Ellie Bennett
Dalum Family Foundation
Pam Shelton - Allen
Sandi Conniff
Marcia A. Riedel
Zoe Alameda
Gretchen Mair
Janice Snyder
Debbie Harriman
Carol & Robert Wallace
Lisa Matar
Marie LoPresto
Mima Scarpelli
Marjorie Stanek M.D.
Mary Beiting
Sarah Broman CFP
Braden J Martini
Jim Reese
Joan Zimmerman
Kim Darden
Ms. Dawn Riedel
Ms. Carol Kuhlmann
Jolene Cox
The Great Abbe Smith
Dalane Bouillion
Cindy Wood
Katherine Lucas
Susan Minbiole
Eileen Marciano
Bradley Hoffman
Denise Fiore, MDA, FACHE
Melissa Pavlovich
Landon Chase
Carla Squatrito
Julie Goosman
Dale White
Lorna Borenstein
Dr. Anjanette Ferris-Senatus
David Ping
Lori Colineri, RN, MSN, NEA-BC
Rachana Kulkarni, MD, FACC
Dr Gina Petrone Mumolie, DNP, MBA, RN, NEA-BC
Stephern Allison, DHSc, PA
Aliya Browne, DO
Judy Balaban
Teresa Evans
Samantha Commeau
Janet Ross
Janice Latulippe
Tamson Bickford Hamrock
Erin Austin
Shari Elder
Robin Lin Hodgskin
Susannah Swihart
Betsey Timm
Joan Boomsma
Anna Edgerley
Lynn Goldfarb
Catherine Desrochers
Pat Weigel
Katy Longley
Melissa Smith
Linnea Hargraves
Dr. Leslie Douglas-Churchwell
John Elefteriades MD
Dr. Lisa Freed
Rosa Coppolechia DO
Sue Kida
Cindy Lawlor
Dr. Maria Duca
Kimberly Hummel MSN, RN
Eileen Cardile, MS, RN, CNA & Vince Cardile
Anne Sceia Klein, APR, Fellow PRSA
Stephanie B. Fendrick
Erin Gatier
Deborah Hays, Esq.
BB&T Bank
Mindy Holman
Terry Ricca
Dr. Mandy Jo Binning
Lori Herndon
J.L. Weiner and Associates
Dr. Talya Spivack
Mrs. Joan Simmonds
Dr. Cami Riley
Karen Fuleihan
Penny Allyn
Ms. Merriette Pollard
Renee M. Lane
Marilyn Frankel
Riya Chacko
Aminy Inati Audi
Dr. Uzma Iqbal , MD
Ms. Bridget-ann Hart
Casey Crabill Ed.D
Ms. Shantina Hines Kyles
Ms. Tracey McLean
Mrs. Carolyn Audi Fischi
Anne Messenger, SPHR
Kathryn H. Ruscitto
Mrs. Kimberly Townsend
Ms. Lisa A. White
Alyse Holstein
Ellen Gutmaker
Pauline C. Fuller
Carol Wittig
Camille Ferrell-Knighton
Ann Rooney
Ms. Evelyn C. Ingram
Ms. Angela M. Franco
Ms. Anne Fry
Patricia A. Lynn-Ford
Edwina C Schleider
Dr. Sandra M. Sulik
Rita L. Reicher PhD
Ms. LaVonda Reed
Amy Allyn
Ms. Mary Pat Oliker
M. Catherine Richardson
Margaret M. O'Connell
Catherine Bertini
Mrs. Lisa Bethmann
Susan Merola-McConn MD
Barbara Huntress Tresness
Ms. Candace Campbell Jackson
Ms. Lisa Dunn Alford
Dana Zanders
Ms. Josephine Yang-Patyi
Mary Sandra Kinsella
Mrs. Gioia A. Gensini
Angela Lee
Ms. Michelle Hoffman
Kathleen Palmieri
Ms. Denise McGraw
Carol R. Fletcher
Keeley Ann Hines
Mrs. Lillie Fields
Ms. Jean L. Phillips
Ms. Liz Campbell
Mara Charlamb
Laura Serway
Trina Tardone
Ms. Melanie Littlejohn
Ms. Wanda Hines-McGriff
Ms. Cindy Seymour
Susan M. Crossett
Mary Ilacqua
Libby R. Rubenstein
Gina L. Rivers
Ms. Elizabeth A. Hartnett
Linda M. LeMura Ph.D.
Mrs. Shandrist Hillsman
Ms. Miranda Askew-Brown
Kathleen Garofalo
Ms Laurie Liechty
Christine O'Connell More
Ms. Nancy Phipps Byrne
Ms. Debbi Barber
Ms. Sharon A. McAuliffe
Ms. Elaine P. White
Gwendolyn Webber-McLeod
Ms. Diane Wladis
Ms. Bethaida Gonzalez
Nancy Testani
Diane Mowry
Maxine Thompson
John Robb
Dr. Jeffrey T. & Emily Kuvin
Kathy Underwood
Barbara Gerling
Rose Marie McCullough
June Burke
Karen Mayo
Merin Joseph
Helen Eidt
Martha Glantz
Mary Gibbons Gardiner CDFA, CRPC
Alan Schoenberger
Al Swallow
Ted Hissong
Chris Emmons
Towle Tompkins
Dave Abel
Bill Burke
Jack Lufkin
Jim Allen
Bill Williamson
William Becker
Bill Caron
John Hatcher
Joe Reilly
Mr. Lou LaSalle
Christopher & Linda Ohmacht
Dr. Bob Hilkert
Thomas Scrivo Esq.
Darrell Terry
Mr. Stephen Zieniewicz
Mark Monane MD
Mr. Frank Giantomasi Esq.
Allen Karp
Mr. Joseph Scott FACHE
Tom Saitta
Anthony Calandra
Steve Adubato
John Gallucci
Gerhart Klein, Esq.
Kurt Kaulback
Dr. Phillip Koren
Christopher Farrell
Brian Corbett, DO
Frank Beideman
Vince Maione
William N. La Forte, Esq.
Gary & Carolyn Mazza
Dr. Perry J. & Debbie Weinstock
Christopher J. Lukach
Joe Aleardi
Dr. Fredric Ginsberg
Mr. John F. Spina
Mr. Randy Sabourin
Mark Charlamb MD
Edward J. Audi
Mr. Stephen Militi
Eric Allyn
Dr. Michael Fischi
Greg Procopio, NP
Mr. Bill Byrne
Bill Allyn
Thomas V. Fiscoe
James C. Burns
Mr. Franklin Fry
Stephen P. McCoy
Mr. Nicholas Dereszynski, CEBS, CIC
Mark Worden
John B. McCabe MD
Mr. John D. Trimble
Mr. Jim Jerose
Craig Painter
Mr. Peter J. Simmonds
Mr. Mark Bethmann
James Cotto
Scott Hirsh
Ellis O Moore Jr.
Christopher O'Donnell
Dr. Charles J. Keller
Tony Maddalena
Grace Wakulchik RN, BSN, MBA
Lori Krohn
Gretchan Sekulich
Carol Yassine
Theresa Carter
Leila L. Vespoli
Anne Bitong
Maureen Thune
Cindy Dormo
Kathie Dougherty
Kaye Reiter
Sandra Reid
Laura B. Culp
Renee Pipitone
Dr. Susana M. Bowling
Cindy Misheff
Ramona Hood
Kim Haws Falasco
Virginia C. (Albanese) Addicott
Jody Wolf
Dee Lowery
Sylvia Trundle
Jeannine Marks
Dr. Sadie Winlock
Joan Marsh
Eileen Burg
Rebecca Considine
Pam Wright
Phylis Ferrara
Kitty Dindo
Kyle Passmore
Pamela Kiltau
Ms. Patricia Savage
Ms. Patricia Miller
Ms. Cyndi Annen
Mrs. Kathy Victor
Ms. Johnna DeWees
Ms. Nancy Bundy
Ms. Jacqueline Musacchia
Mr. John Arnold
Mr. Garry Beltz
Ms. Buffy Phillips
Jule Kucera
Teresa Tanner
Toni Bankston
Ms. Mikki Clancy
Ms. Antoinette Geyer
Mrs. Anita Adams-Jenkins
Ms. Kimberley Lippke
Ms. Deanette Sisson
Ms Terry Roselmond-Moore
Ms. Pamela Benjamin
Patti Lorette Phillips
Brenda Eckert
Ms. Pat Alexander
Ms. Nicki Overholt
Ms. Kathy McKenzie
Mrs. Lisa Papa
Mrs Marion C. Alexander
Ms. Michelle Peterson
Ms. Patti Wengert
Patricia Kim
Brenda Eckert
Ms. Patty Sibbach
Ms. Stacey Warner
Ms. Patti Wengert
Kathy Pape
Penny Patterson Smith
Kathy Kravitz
Ms. Marilyn Berger Shank
Dr. Ericka Powell
Dr. Dana Weinstein
Dr. Paul Brown Jr.
Ms. Susanne H. Dombrowski
Carole Simons
Ms. Anne Lusk
Diane Murry
Meeta Thompson
Mrs. Pamela Bazella - Naumann
Victoria Carl
Darlene Pors
Laura Azzalina
Hope Pearson
Amy Nyberg
Dr. Deb Sundlof
Ms Laurie Siebert
Janet Craig
Dr. Sylvia Cerel-Suhl
Mrs. Dona Ray
Mary Lynn Garrett
Mrs. Patty Breeze
Ms. Michelle Landers
Sharon Votaw
Jackie Banahan
Cindy Whitehouse
Paula Hanson
Tomi Anne Pulliam
Ms Lindy Karns
Robin Norris
Melissa Dickey
Lou Mary Pulliam
Mrs. Linda Ball
Jan Hover
Sharon L. Serres
Cindy Edwards-Tuttle
Mouhammad Jumaa
Pam Hepburn
Lori Johnston
Karen Taylor
Alison Avendt
Karen Strauss
Ms. Janice Tunell
Dr. Robin Horn
Michael J. Dowling
Steven E. Strah
Dr. Robert Schweikert
Donzell S. Taylor
Tony Vespoli
Charles E. Jones Jr.
Ken Babby
Steve Wilt
Dr. Jim Gebel
Donald Misheff
Jeffrey T. Heintz
Dr. Zouhair Yassine
William J. Ginter
Robert P. Reffner
Duane L. Isham
K. Jon Taylor
Donny Schneider
William Considine
Tony Alexander
Jim Pearson
Guy Pipitone
Tim Able
William Cole
Dr. Joseph Lahorra
Gary D. Benz
Dr. George Jabbour
Myles Pensak
Mr. Michael Colbert
Dr. Harvey Hahn
Mr. Scott Carlson
Mr. Kevin Washington
Mr. Ryan Warner
Dr. John Sygielski
Mr. Timothy B Fatzinger
Mr. Ethan Demme
Mr. Bob Artus
Mr. Marty Berndt
Dr. David Simons
Mr. Bret Melrose
Rob Davenport
Neeraj Kanwal, MD
Dr. Timothy Gardner
Michael Tumas
Dr. Ray Blackwell
Mr. Mark Mendall MSN, APRN, BC
Michele Pearson
Kelley Barks
Shelly Pohlel
Dr. Cyndee Moore
Marybeth Smart
Marianne Rogers
Kelli "KJ" Tenreiro
Tami H. Misuraca
Kristen Gradney
Desiree' Honore-Thomas
Kristi Peek
Desiree' Honore-Thomas
Toni House
Tracie Wharton
Laura Davis
Pam G Reed
Kim Morgan
Anne Lemoine
Stephanie Anderson
Bonny Botts
Debra Lockwood
Elizabeth Anne Smith
Vicki Brooks
Debra Whitt
Shivonne Wren
Ginger Dodd
Stephanie Hughson
Debbie Richard
Buddy & Coletta Barrett
Jolie Leblanc
Caroline Conerly
Bridgette B. Coleman
Renee Indest
Rebecca Brown
Shelly F. Fallin
Elaine Ellis
Nina Gazmen
Julie Reynolds
Danielle Kelley
Sue Knight
Candace Wright
Michelle Keller
Becky Roby Ratcliff
Marianne Frazee
Gwen Graves
Mary Bourgeois
Dr. Brynn Leroux
Jolie Leblanc
Ms. Kristy McKearn
Mrs. Julia Magda
Melanie Marshall
Amy Maley
McNair McLemore Middlebrooks & Co., LLC
John Carroll
Florita White
Maggie Martin
Belle Chatelain
Marsha McGraw Barbera
Mary Carroll
Kirsten Hebert
Jessica Hebert
Chassity Lejeune
Mary Martin Fowler
Kaitee Basco
Carole Baxter
Kathy Martin
Glenda Stock
Kyle Downs Drerup
Helen Moore
Ali Robinson
Lynda Minks Hood
Daisy Maurya Ballard
Lisa Blevins
Lois Killebrew
Carol Malone
Lisa Nausley
Kim Gavin
Ani Yacoubian
Shelton Swafford Chambers
Cora LeSar
Renee & Walter Ford
Kelly Stancil
Dee Clark
Misty Brooks-Vidal
Rachael Gardner
Lara Rollins
Paula McDaniel
Dr. Eileen Boroughs
Gigi Johnson
Sherri Anderson
Dr. & Mrs. Christopher & Tracie LeSar
Dr. Kristen Conner
Amanda Booker
Karen Tate Fauer
Starr Card
Jennifer Fuller
Ali Albritton
Eugenia Allderdice
Annie Stephenson Hostetler
Susan Matzkin
Dr. Alison Bailey
Carol George
Corinne Henderson
Jan Coatti
Pamela Rama, MD
Dr. Krystel Braddy
Kristina Graham
Stephanie Shaw
Andrea Jenkins
LuAnn Pappas
Dr. Andrea L. Davis
Mary Alexander
Karen M Crews
Irma Doss
Karri Holmes
Mrs. Dorothy Shaw
Barbara Allen
Helen Werby
Michele & Joff Clarke
Veronica Ratcliff
Carole Herson Martin
Dr. Dana Teagarden
Kim Friar
Dr. Janet Eichholz
Erin & Guest Wright
Rahcel Spencer
Emily Hunt
Dionne Viator
Laura Myers
Mary Guidry
Ms. Desiree Holder
Mrs. Colleen Powell
Life Care Center of Ocala
Mrs. Lori Busch
Ms. Angela Boone
Mrs. Sonya Nasser
Lori Dennis
Diana Foster
Dana Dye
Mrs. Jill Steinberg
Anita Vaughn
Pamela Hauber
Kim Cherry
Angela Moss
Valerie Morris
Tosha Taylor
Tami Jones
Kathy St. John
Tandra Davison
Dr. Tamika Bradley
Cassandra Williams
Betsy Latham
Mrs. Carol Dendy
Mrs Carolyn Boteler
Tonya Ware
Kim Stonecypher
Jennifer Johnson
Mrs. Sherry Pitts
Janie Jarvis
LaTasha Hadley
Donna Sims
Tina Lakey
Elizabeth Fulcher
Debra McGee
Dr. Debbie Minor
Cindee Herlocker
Rose Franklin
Brandee Bridges
Eleni Sanford
LeAnne Brewer
Frances Ware
Emily Tisdale
Joyce Gwendolyn Taylor
Deborah Bryant
Samantha Lofton
Cathy Allen
Michelle Dunn
Anita Wray
Dr. Nancy New
Becky Bowers
Candie Simmons
Donna Antoine Lavigne
Josephine Anderson
Heather Megehee
Jessica Lakey
Sandy Stonecypher
Patti Daly
Erica Weeks
Barbara Dorr
Renee Woodward
Olivia Host
Rochelle Culp
Stephanie Hoverman
Pamela Ware
Ruby Denson
Janet Harris
Cynthia L. Patterson
Jacqueline Phillips
Ann Barnes
Luxie Frison
Thandika Meshelle Rawls
Barbara Ousby
Dr. Hannah Copeland
Margaret Campbell
Kakeyla Manning
Rebecca Martin
Angela Wright
Debbie Lewis
Anne McGrew
LoRose Hunter
Robin Robinson
Diane Hawks
Dr. Jennifer C. Robinson
Donna Bruce
Dr. Myrna Alexander Nickens
Ms. Jan Collins
Jessica Wilson
Christine O'Brien
Diane Lyons
Nadine Hampton Brown
Mrs. Simone Bruni Crouere
Stephanie Burks
Natasha Lamarque
Michele Wink
Leona Roy
Emily Vanlandingham
Marye Nickens
Wendy Guillie Duhon
Mrs. Beverly Matheney
Colleen Monaghan
Robin Pittman
Earline Torres Guest
Joey Difatta
Stephanie Miller Murphy
Ms. Patricia Vaccari
Annette Dowdle
Mrs. Essence Harris-Banks
Cindy Nuesslein
Rhonda Eckholdt
Laurie Guillaume
Mrs. Jean Kass Connick
Michele Wink
Suzanne Whitaker
Sandra Herman
Monica Ernst
Ileana Suquet
Dr. Sheryl Martin-Schild
Debbie Caston
Dr. Martha Nesbitt
Mrs. Deborah Mack
Nairika Cornett
Pam Waters Treadwell
Mrs. Lydia Starke
Beth Baldwin
Lisa Lassiter
Brenda Bahel
Mrs. Lydia Sartain
Anita Smith
Gail Hough
Michelle Todd Hall
Dixie Truelove
Jane Karnes
Wanda Swoszowski
Amanda Willis
Berly Baker
Martha Simmons Scott
Darla Eden
Pam Bilyeu
Sandra Braddock
Pam Barker
Waynette Ballengee
Debbie Davis
Margaret Shehee
Linda Biernacki
Hedy Hebert
Dr. Swathy Kolli
Jessica Kendrick
Mrs. Andrea Massey-Farrell
Ms. Tracy Swanson
Ms. Kimberly Coombs
Ms. Gabriele Gannaway
Ms. Secily Wilson
Mrs. Chris Gearity
Mrs. Jayne Willis
Ms. Kari Fleck
Ms. Karen Jensen
Genean McKinnon
Teresa Tatlonghari
Christy Clelland
Beth Clift
Sonja Nicholson
Maggie Burdette
Mrs. Kimberlee Strong
Mr. Wayne Rich
Ms. Rajia Ackley
Mrs. Jill S. Schwartz
Ms. Ericka Dunlap
Ms. Camille M. Evans
Ms. Ericka Dunlap
Maggie Burdette
Ms. Michelle Bierig
Ms. Cindy Drapal
Ms. Shelly Church
Mrs. Diana Willis
Terri L Bryant
Ms. Cheryl Glover
Mrs. Deborah Van Horn
Ms. Vickie Dragich
Ms. Heather Border
Mr. Rob Wilson & Ms. Rio DeArmond
Dr. Shona Velamakanni
Ms. Pam Knous
Mr. & Mrs. Bill & Debbie Toler
Karen Gerry
Ms. Desiree Golden
Ms. Bea Simpson
Megan DiPiero
Mr. & Mrs. Ryan & Natalie Van Horn
Mrs. Barbara Poure
Ms. Nancy McGovern
Ms. Laurie Van Brunt
Mrs. Eileen Roulston
Mrs. Elaine Green
Mrs. Samira Beckwith
Ms. Kim Bellestri
Mrs. Kathy Sturgis
Ms. Bea Simpson
Mr. & Mrs. Ronny S. & Marie L. Taschner
Ms. Sally Jackson
Ms. Muni Reynoldson
Linda K Boyle
Melissa Gilliam
Ms. Kim Belfore
Mr. & Mrs. Jim & Donna Sublett
Mr. & Mrs. Drew & Susan Chicone
Anna "Boots" Tolles
Ms. Mary Andrews
Mrs. Judy Williams
Ms. Cindy Drapal
Ms. Joy Gugliuzza
Ms. Sia Potter
Gail Markham
Mrs. Jennifer Sassi-Pavich
Mr. & Ms. Jim & Sabrina Kelly Bennett
Ms. Brittany Cohill
Linda K Boyle
Mr. & Mrs. Steve & Doris Colgate
Susan Gill
Ms. Michele McKenney
Dr. Chris Papadopoulos & Ms. Mary Bongiovanni
Wendy Boaz-Hayes
Ms. Lucy Chicone
Mindy LaCroix
Beth Moss
Mrs. Cindy Brown
Mrs. Jill Manthey
Karen Post
Mrs. Amy Rettig
Ms. Katie Pemble
Kari LaRocco
Dr. Laura Gruen Mosher
Rita Lowman
Debbie Sembler
Phyllis K. Timmons
Chris Maria Reyes
Dr. Debbie Rinde-Hoffman
Gail Nursey
Mary Key
Peggy Pricher
Tammy Briant Spratling
Erica Shea
Terese Labovitz
Betty Castor
Melanie Williams
Brenda Junco
Ruby Hope
Claudeane Frank
Tracie Domino
Mrs. Susan Hopkins
Jeanne Tate
Deborah G. Ellinger
Elizabeth Penabades
Lisa Simington
Linda Rendleman
Beth Simonetti
Amanda Stevens
Dr. Angela Turner
Lisa Franklin
Tracy Fleenor
Rhonda Adams
Mrs. Catherine Welch
Clarinda Roe
Jenni Wolfe
Heidi Dulebohn
Jaima & Chad Pennington
Detra Cleven
Marcy Walker
Marc Albarado
Dr. Robert St. Amant
Christopher Ferrari
Jeff Sirk
Clee Lowe
Bill Lockwood
Matt Watson
Dr. Jay Brooks
Thad Ridgley
Todd Graves
Dr. Steven Kelley
Layne McDaniel
Kenneth Cole MD
Thomas Temple
John G. Turner
Buddy & Coletta Barrett
Bill Slaughter
Ellis Fowler
Lee Baxter
Johnny Martin
C. Mark & Terri Warren
Dr. Joe Coatti
Cole Lowery
Mr. Mark Hite
Eddie O'Brien
Bill Hostetler
Rob Praino
Mike & Karen Collins
Tyler Ellis
Dr. & Mrs. Christopher & Tracie LeSar
Richard Ervin
Mr. Barret Albritton
Thomas Ozburn
Damien Armstrong
Mr. Randall Hebert
Bill Henderson
Mark Phurrough
Robert Keith
Lester Poe
Nate & Starr Card
Rick Spaulding
Kevin Amis
Mr. Todd Trenchard
R. Lee Flowers
Mr. Wade Howk
Mr. Emile Koury
Dr. Richard Briggs
Dr. Tjuan Overly
Scott Meyer
Mr. Richard Jansen
Stephen Miller
Dr. Bruce Jones
Eric & Jeanette Bell
Adam & Laura O'Dell
Dr. Casey Page
William Bunch
Jason & Sarah Jenkins
Mr. Andrew Myers
Dr. Ravi Mehta
Dr. David Lammermeier
Dr. Steve Tieche
Mr. Michael Carey
Mr. Bill Paul
Front Street Commercial Real Estate Group
Mr. Michael Gill
Mr. & Mrs. Ben & Danielle Marciano
Mr. Alex Moy
Mr. Bill Browder
Dr. Jim Henningsen
Robert Burns
Charles Griffin
Steven James
Brian Fenelon
Robert Lesley
Jess New
Sam Scott
Mr. Barney Daly
Terrence Black
James Wilkerson
Zach New
Mr. Warren Herring
Peder Johnson
Johnny Maloney
Sam Britton
Todd Tauzin
Dr. Michael Maples
Mr. Ted Edwards
Charles Nicholson
Charlie lavender
Bishop Adrian Ware
Dr. Robert Matheney
LAMMICO
Theo Sanders
Carl Panebiango
Michael Williams Jr.
Tom McCormick
Richard Biernacki
Don Hebert
Mr. Lex Roulston
Mr. Steve Colgate
Mr. & Mrs. Jim & Donna Sublett
Mr. Charles Idelson
Mr. Arnold Schmidt
Mr. & Mrs. Ronny S. & Marie L. Taschner
Mr. Joe Pavich
Mr. Adam Bourk
Mr. Paul Belfore
Mr. & Mrs. Brian & Sonya Sawyer
Mr. & Mrs. Drew & Susan Chicone
Rob Carvell
Mr. & Mrs. Bill & Debbie Toler
Mr. William Glover
Ray Erickson
Mr. Roberto Pinto
Dr. Chris Papadopoulos
Mr. Chris Spiro
Dr. Brent Welch
John Phillips
Ms. Laura Durkalski
Ms. Kara A. Berly
Ry Hudnall
Tara Chapman
Dr. Jean Marie Ruddy
Mr. & Mrs. Kip & Valerie Sessions Hooker
Ms. Virginia Leavitt
Suzanne Musikantow
Mr. Clayton Thornton
Kathryn Diminich
Ms. Laurie Tarleton
Mr. Gregory Stawicki
Mrs. Hilary Benjamin
Mr. Adam Witty
Kati E. Everett
Amy Kazmierczak
Terri Gross
Joan Carroll
Ms. Christi Armato
Elizabeth Grossman
Katherine Lockhart
Ms. Patty Comer
Susan Shepherd
Ms. Angela Cureton
Serbrina Cammerato
Mrs. Paula Vincent
Ms. Patricia Zoder
Mrs. Regina Wharton
Sonya Pfeiffer
Pamela Torres
Mrs. Theresa Drew
Ms. Angela Kirkby
Deena Knight
Ms. Sonja Nichols
Mrs. Hope Andresen
Mrs. Nina M. Giglio
Pamela Click
Shannon Carbone
Ms. Cheryl Stiegler
Paula Guifoyle
Ms. Cindy Wolfe
Margaret Mundy
Ms. Phyllis Golden Morey
Ms. Roberta Farnum
Terri Moore
Rhonda Anderson
Ms. Melissa Boone
Ms. Ingrid Amols
Ms. Ann Cope
Leah Maybry
Ms. Julia Allen
Katrina Teague
Ms. Nancy McNelis
Ms. Amy Kochan
Mrs. Linda McFarland Farthing
Ms. Wendi Boddy
Ms. Brandy Milazzo
Kathleen Dryden
Ms. Cathy Pearce
Sandra Carlson
Lisa & Randy Riggins
Ms. Kim Henderson
Ophelia Garmon-Brown
Ms. Rochelle Rivas
Ms. Deanne Kissinger
Sarah Standley
Ms. Pam Austin
Ms. Jennifer Snellgrove
Sandra Holub
Jennifer Winstel
Sarah R. Paris
Debbie Collings
Ms. Christine O'Boyle
Peggy Brookhouse
Dianne Bailey
Tera Black
Paula Broadwell
Tanya Blackmon
Ms Amy Pack
Jennie Derby
Toni Freeman
Ms. Susan Tannehill
Teresa Starr
Kris Kellogg
Beth Smith
Ms. Annette Davidson
Holly Paeper
Ms. Paula Parker
Keli Patterson
Ms. Susan Hancock
Alisa Joy Roberts, Esq.
Elizabeth Wash
Mrs. Tracey Copeland
Ms. Rhonda Wiatt
Ms. Melissa Swoope
Edith White
Mrs. Jennifer Stout
Ms. Gail (Demita) Alexander-Wright
Kim Wellman
Susan Burroughs
Juanita Wright
Andrea Olson
Amelia Guess
Samantha Leichtle
Stacey Derrick
Lady June Cole Ph.D. & Bruce Cole
Kathy Wine
Ann Leichtle
Amy Lanier
Ms Taquisha Sanders
Carmella L. Hart
Mrs. Donna Rhode
Rachel Starr
Hilary Brook Andron
Ms. Kelley DeLeo
Anuja Purohit
Tiffany Gholston
Sarah Gwaltney
Heather Cozart
Laura Bunn
Dana C. Dorroh
Jeanette Avery-Davis
Andrea Coleman
Jenn Mann
Write-Off Reverse Dee Darkes
Colleen Quinn
Dr. Bethany Denlinger
Deborah Davis
Beverly B. Davis
Suzanne Gardner
Leigh Sewell
Beth Merchant
Linda Jackson-Shaw
Eucharia N. Jackson
Mrs. Gail Letts
Patricia Lane
Patricia Merrill
Nancy A Bagranoff
Amy Showalter
Mrs. Renee Tierney
Ms. Melissa Jones
Mrs. Anne Marie Whittemore
Jeri Keen
Monica Monday
Kim Long
Ms. Virginia Hayes
Mrs. Meliah Jefferson
Ms. Anne Marie Maertens
Lou Anne Stewart
Mr. & Mrs. William & Henrietta Lowndes
Ms. Pamela Evette
Dr. Vince Pompili
Shawn Lynch
Scott Cornwell
Jeffrey Hay
David Rudolf
Forrest Frazier
Dee O'Dell
Mr. Timothy Greenhouse
Todd Tibetts
Mike Whitehead
Mr. Mike McGuire
Mr. Jesse Cureton
Mr. Paul Long
Malcomb Coley
Ron Messenger
Gary Sobba
David Head
David Zimmerman
Manuel Rey
Rodney Gaddy
Mr. Fred Hargett
Bertram Scott
Mr. Carl Armato
Scott Graves
Mango Salon
Barb Sanderson
Rockie Alden
Nancy Allison
Marcia Wanamaker
Sharon H. & Stephen Davis Vickery
Monica L. Friedman
Jan Miller Straub
Mary J. Boote Roth
Susan J. Glazer Foundation
Deniz T. Franke
Kevin & Jamie N. Carlson
Janice R. Utterback
Dan & Joan M. Houston
Kristin A. Hurd
Craig A. & Carrie L. Dostal
Joyce E. McDanel
Angel & Ron Grubb
Lynette Rasmussen
Theresa Kehoe
Loretta Sieman
Sheila M. Laing
Joanne Blenman
Susan Smith
Vincenza Mueller
Brenda McMahon
Wendy Gunderson
Kim Wolf
Kimberly Boocher
Joyce Walz
Katrina Kay
Liz Murphy
Cindy Havard
Olivia Snyder
Kellie Norton
Dorothy Messinger
Dr. Laura Franey
Dr. Heather Mallory-May , DDS
Mrs. Sue Soet
Cynthia Mccurren
Amber Robke
Sue VanDyk
Amy Chambers
Peggy Snell
Karen Zimmerman
Mary Jo Gillespie
Susan Buettner
Laura Kapustka
Kelly McKeever
Donita Erickson
Nicole Sweigard
Nancy Wanek
Melissa Newton
Rachel McCaslin
Tami Lambie
Peggy & Ken Hain
Michelle Sitorius
Linda Robinson-Rutz
Pam Fecht
Susan Becker
Kari Krueger
Beth Houlahan
Susan Rees
Shannon Dean
Vicki Hill
Susan Bakke
Marisa Berlinger
Julie Hornung
Ginger Zimmerman
Joyce Wuetrich
Kelly Wilson
Tiffany Hausmann
Amy Topel
Krista Schmidt
Mary Elvekrog
Sarah Dunn
Betsy Clough
Linda Clifford
Kelsie Doty
Traci Mann
Dr. Richard Page & Jean Reynolds Page
Nicki Wagner
Tara Breunig
Laura Stiebskang
Ms. Mary Dowell
Ms. Kim Hiemenz
Ms. Mary Jane Reichart
Ms. Marlene Lauwasser
Ms. Kathryn Poehling
Ms. Linda Crawford
Ms. Lori Craig
Ms. Katie Connolly
Ms. Megan Zimmerman
Kim Hastings
Mary Boyd
Dr. Mary Ann Meyer Jones
Kathleen Luken
Heather Ford
Cynthia Willams
Dawn Collins
Rachel Saxon
Amy Jeka
Laura Bertagnolli
Cynthia Williams
Mary Ann Hansen
Lena Dejesus
Dr. Marsha M King
Sarah Polman
Mary Kay Gaboyan
Debra Loskill
Charles & Jody Lazar
Amy Zandy
Sue Anderson
Michael & Gale Gonder
Ann Stinson
Deb MacDonald
Kate Dodge
Cindy Bay
Nancy McCarthy
Roberta (Robyn) Amis
Quality Living Inc
Gerry Morrow Lauritzen
Dr. Gail Yanney
Cyndy Peacock
Jodie Mackintosh
Mary Vandenack
Diane Duren
Karen Hawkins
Elizabeth Cassling
Cindy Heider
Janet Whitson
Dianne Lozier
Polina Schlott
Barbara W. Schaefer
M. Jane Huerter
Judy Baker
Gail DeBoer
Sarah & Chad Kurtenbach
Anna Svavarsdottir
Dr. Tomasz & Cynthia Stys
Cathy Primm
Gretchen Cliburn
Melissa Higbie
Rebekah Bonsee
Jenni Tudor
Michelle Nolan
Dr. Richard Kettlecamp
Doug Parsons
Charles Rohde
Steve Knierim
Jon Bancks
Scott Friauf
Devin Pipkin
Tom Kaloupek
Bryan Swyers
Max Cook
Kirk Duncan
Rudy Veit
Lee Wilbers
Robert Flannery
Bryan Kleinmaier
Mohamed Hamdan
Bret Bologna
David Collins
Monti Montgomery
Alexander Steciuch
Rick & Melinda Lijana
Michael & Gale Gonder
Rick & Dalrona Harrison
Pat & Jackie Gearhart
Linda Crocker
Risha Sanders
Shea Hall
Angela Tomlin
Katie Browning
Dr. Laura Bennett
Carol Chappell
Lucy Bishop
Jecilly Varghese
Community Foundation of Abilene
Jill Frizzell-Flores
Erin Schroeder
Carol Hall
Pat Fite
Susie Malone
Roger Love, CPA
Carol Haynes
Pati Jones
Amy Milam
Glenna Cordray
Sue Barr
Lynda Sharp
Mary Gill
Ms. Sheri Milone
Lisa Galante
Ms. Kathy Teston
Ms. Jill C. Klar
Mr. & Ms. Tom & Keri Antram
Ms. Karen Bard
Ms. Joanie Griffin
Dr. Margaret Weis
Cathy Tate
Brenda Graham
Marsha Hughes
Dr. Valerie Kiper
Martha Del Toro
Jill Williams
Darcy Santala
Marilyn Sims
Emmeline Dodd
Tiva Thomas
Dr. Amber Shamburger
Lea Bodie
Shauntel Barnett
Darcy Whatley
Kristie Brown
Karen Keesler
Lance & Laurie Dahse
Kathy Gregory
Donna Adam
Carrie Foltermann
The Texas A&M University System
Donald A. Adam Family Foundation
Baylor Scott & White Health
Mrs. Tracy McKenna
Ms. Barbara Harris
Mrs. Carin Reinhardt
Ms. Doris Ralston
Mr. Sean Lange & Mrs. Kristen Christy-Lange
Dr. Susan Rae Jensen
Mrs. Lynne Jones
Dr. Kimberly Dulaney
Mrs. Alicia Sauceda
Carisa Cipoletti
Mrs. Paulette Greenberg
Dr. Nita Harris
Cathleen Hayles
Liz Mathews
Stephanie Waterman
Bonnie Berry
Jean Giesey
Paula Dean
Dr. Mary Dale Peterson
Phyllis Roseman
Grace Jakubowski
Cathy Scholl
Coastal Bend Eye Center
Katharine Guerra
Stefani Fitzgerald
Catherine Susser
Veronica Wilson
Cindy Duck
Liza Winnie
Elizabeth Susser
Ritha Kulkarni
Midge Epstein
Erin Wilder
Bonnie Dugan
Cathy Harrison
Debra Rodriguez
Ana Lehrman
Robin Jifibahlool
Diane Gates
Glenda Worthley
Nova Herin
Lillian Helms
Kymberley Oshman
Mary Clark
Rachel Webb
Dr. Linda Early
MaryJane Crull
Alka Ahuja
Dr. Meridith Carter
Katy Adams
Sara Longoria
Dove Charnquist
William T Vogt Jr
Glenda Kane
Marcy Rodriguez
Callie Ahuja
Carol Scott
Katia Ramos McCabe
Elizabeth Chu Richter
Karen Urban
Katie Urban
Melanie Jennings
Galen Hoffstadt
Sandra Morgan
Debra Becquet
Karlene Lewis
Ana Sanchez
Jennifer Hernandez
Carol Kins
Loren Rock
Anita Mallory
Paulette Kluge
Chris Kuehn
Bridget McKeever
Dr. Kathryn Soward
Samantha Gates
Carla Hoffman
Susan Gonzales
Manette Scanio
Jyoti Patel
Julie Buckley
Christina Clark
Dr. Ashley Setterburg
Sandra Messbarger
Rose Whitehead
Coastal Bend Community Foundation
Kim Erwin
Michelle Braselton
Ann Jaime
Ginger Harris
Anna Rich
Rachel Canales
Dr. Parina Gupta Cho
Kathleen Day
Mavis Waterman
Ann Volpe
Asset Protection & Security Services
Amanda Cutbirth
Dr. Dolores Guerrero
Peggy Ahuja
Kalyani Chekuri
Deeanne Galvan
Roe Rock
Melba Resendez
Angelica Vela
Chris Adler
Maria Alexander
Linda Walker Gandy
Cyndee Carr-Bates
Michele Mora-Trevino
Mary Campbell
Kandice Fricke Sweetman
Anne Mahaffey
Debra Mitchell
Shalini Narang
Angelina Rodriguez
Pat Susser
Rose Royce Huegele
Estela Chapa
Pamela Brower
Gina Prince Bryant
Mary Hime
Judy Herndon
Vanessa Hancock
Domino's Pizza
Virginia Florez
Peggy Bielski
Nancy Hawn
Tina Anastos
Toby Shor
Tressa Majka
Naomi Blackburn
Lori Dellinger
Dr. Mary Jane Garza
Laurie Plant
Stefany Schade
Lynn Giddings
Laura Gwaltney
Sulu Modak
Mrs. Holly Pettigrew
Ms. Amy Allison
Krystal Nicole Studavent
Courtney Cook
Stephany Olsen-LeGrand
LaRand Thomas
Gina Pharis
Kara Wilkins
Cindy VanVeckhoven
Grace Steuri
Lori Conley
Tjuana Byrd
Diana Smithson
Cassandra Steele
Eva Pappas
Debi Barnes
Ashley Salter
Jan Zimmerman
Rhonda McKinnis
Joyce Taylor
Marcia Atkinson
Dr. Morris E. and Gwendolyn L. Kelley
Lu Ann Ashley
Dr. Amy Wiedower Eble
Carol & Witt Stephens Charitable Foundation
Katherine Vasilos
Katie Burns
Janice Cheatham
Sharon Heflin
Lisa Jones
Sheila Vaught
Kim Ellis
Trish Birch
Heather Geoghagan
Ellon Cockrill
Karen Fetzer
Susan Salter
Susan Miller
Stuart Cobb
Phyllis Rogers
Dr. Jean McSweeney
Diane Allen
Tommy VanVeckhoven
Martha Snider
Cathy Tuggle
Johnson & Pace, Inc.
Jessica Rottab
Mr. & Mrs. Bryan & Karen Partee
Belinda Bennett
Dona Willett
Mary Murdoch
Arabella of Longview
Dr. Rajani Ruth Caesar-de Jong
Julie Wilson
Mrs. Anne Bradley
Karen Baggerly
Phebe Ellis-Roach
Sharon Robinson
Rebecca Carnicle
Nick Butuc
Tuula Carnahan
Wendy LaVoncher Cook
Melissa Abrantes
Ron Mullins & Janet Wong
Karen Fireman
Lori Von Heyking
Mitzi Fox
Mellisa Ray
Karen Callaway
Lacee Diehl
Michele Till
Liz Smith
Sondra Ruhman
Carla Lane
Gayle Brand
Lisa Loving
Annabelle Carrillo
Jill & Phil Barber
Soly Lachterman
Amy Lampman
Luanne Bozeman
Jo Anne Johnson
Sherry Smith
Jasmine R Khan MD
Terry & Ray Larson
Shelley Flynn
Richard & Tracy Wilken
Kristin Carter
Marybeth Hays
3M
Virginia Whitworth
Shirley Esch
Edgewell Personal Care
Diana Marshall
Alicia Levy
Caroline Decker - Johnson
Tracy Harlow
Wendy Broughton
Steven & Susan May
Leslie Lentz
Serena Munns
Chuck & Suzy Fehlig
Annie Walker
Kim Joubert
Elizabeth Heiler
Skye on the Town
Leslie Zanoff
Jodie Cartwright
Laurie Smalling-Letts
Lori Brown
Joe & Nancy Mueller
Time Inc.
Kasie Yokley
Lynda Gentry
Megan Timberlake
Lisa Schimmelpfenning
Shana DeSmit
Grace Breeden
Lynn Murray
Lela Davidson
Tina Winham
Kiss Products
Gina Minton
Procter & Gamble
Theresa Barrera-Shaw
Church & Dwight
Jody Pinson
Mike Brown & Marilu Henner
Johnelle Hunt
Cindy Johnson
Beth Schommer
Kathryn Spencer
Lori Kumar
Annemarie Browning
Andrea Albright
Jane Ewing
Bob Mingoia
Jan & Jim Harris
Lynda Bentley
Mary Chenoweth
Linda Hampton
Summer Patton
Peggy Field
George & Mary Jo Haubenreich
David Patton
Debbie Price
Christina Robinson
Maryam Mohsin
Karen Rosales
Connie Smith
Fred & Susan Caldwell
Noreen Tama
Dr. Randeep Suneja
Anne Manning
Peggy Field
Mary Kay Milks
Debbie Godbold
Jennifer Pittman
Mary Denney
Diana Lothringer
Becky Bohannan
Keith Barber
Deborah Bronner-Westerduin & Wouter Westerduin
Noelle & Bryan Gaskill
Patricia Harless
Jay & Erin Leibfarth
Linda Humphries
Dr. Tom Oliverson
Stephen Fulton
Lisa Robinson
Darcy Mingoia
Kathi Schmidt
Kevin Roberts
Cindy Doyle
Debbie Gibson
Becky Bohannan
Faith & Kevin Allen
Valerie Howell
Noemi Wozny
Crockett National Bank
Courtney Carson
Don & Keli Ramsey
Colleen Haddad
Kristi Brasher
Jenna Wisniewski
Anna Pittman
Christina Sherrod, MD
Norma Schneemann, MD
Ashley de la Cerda
Carol McHugh
Angela Nile
Michelle Taylor-Chinn FNP
Samia Benslimane, M.D.
Christy L. Ross
Dr. Jenny Wiggins-Smith
Caroline Rhodes
Camille Santry
Mrs. Fran Yanity
Gerri Webb
Leah Bowles
Darren Mundell
Dr. Ebony Hunter
John & Sheri Miksa
Susan Trocciola
Greg Smith
Paula Marshall
Mrs. Holly Perry
Pam Deatherage
Dee Hays
Tara Mundell
Ashley Hudgeons
Rita King
Dr. Saran Oliver
Nancy Haase
Lisa Korner
Liz Brolick
Melanie Warren
John Meinders
Dr. Sharolyn Cook
Gloria Hunter
Jacqueline Karpman
Sheri Miksa
Kala & Gary Sharp
Jen Kerckhoff
Melinda Stinnett
Penny Colantonio
Melissa Roberts
Sherri Wise
Teesa Shouse
Michelle Freres
Mrs. Tiffany Freeman
Cara Hair
Sherri Hays
Caron Lawhorn
Dan Simoni
Kathy Dodd
Donna McDannold
Brad Blankenship
Spring Gray
Kandi Almendares
Ellen Ichinose
Teri Aulph
Blake Steudtner
Judy Shouse
Hayley Rose
Susan Gross
Heather Cupp
Lynn Sund
Melissa Bogle
Cathy Gates
Melissa Mirsaeidi
Stacy Kukal
Michelle Bierig
Dana Haynie
Jean Kelley
Dr. Mark Davis
Jill Jones
Susan Rogers
Patricia Samuels
Frauke Quiroga
Gene Ann Mason
Tom Reisenbichler
Dr. Leigh Goodson
Carol Kaneshige
Jay Foley
Mike Case
Reid Brooks
Joe & Hannah Robson
Rebecca Darrow
Melinda Kirk
John Dornblaser
Marcia & Ron MacLeod
Dan & Stacey Schmidt
Joni Rogers-Kante
Sharon Fletcher
Anita Holloway
Dr. Eleanor Payne
Susan Crenshaw
Dee Ann Wicks
Kathy Burch
Johnnetta Johnson
Janis Finer
Kathleen Pence
Stephanie Fullerton
Linda Morris
Erin A. Davis
Melanie Brown
Shanna Mattson
Claire McNamara
Cheryl Holy
Mrs. Karmen Wood
Sue Getterman
Melanie Bauer
Bryan & Kim Klimt
Nancy E Callan
Dwana Nesbitt
Christina Ann Chen
Mrs. Christi Young
Betsy Robinson
Amy Peper
Kay Woodward-Olson
Lori Day
Valerie Robinson
Evelyn "Evey" Ellis
Jenna Ford Miller
Laura Myatt
Mrs. Katherine Pitts
Rita Hurd
Tara Barnett
Ema Moes
Glenda Strum
Dianne Sawyer MD
Meredith Boozer
Alice M. Starr
Jackie Gray
Lisa Sheldon
Lizelle Havins
Mrs. Kim Falcone
Chana Beene
Nell Hawkins
H. Bruce Hamilton MD PA
Leah Jackson Teague
Stacy Brooks
Erika Schwartze
Chelsea Falcone
Nancy Minter Garland
Lance & Laurie Dahse
Stephen K Jones
Brad Gerke
David Smith
Earl Armstrong
Councilman Larry & Monica Millican
Larry Tilger
Santiago Mendoza
Monte Orahood MD
Mr. Robert Wright
Mr. Sean Lange & Mrs. Kristen Christy-Lange
Dr. John Drabing
Joseph Wise
Jay Wise
Dr. Ross Ungerleider
Jim Charnquist
Marty Davis
Bruce Jacobson
Dr. Charles Campbell
Deven Bhakta
Dr. John Dugan
Sam L. Susser
Kleberg Bank
Loyd Neal
Scott Humpal
Mike Shaw
Judge Bobby Galvan
Thomas A. Gates
Dr. Srikanth Damaraju
Jerry Susser
Jerry Kane
James McKibben & Ann Leslie
Harry Anthony
Todd Walter
Omar Lopez
Hugo Berlanga
Tom Wilder
Johnny Villarreal
Susser Family Foundation
Bob Parker
Dr. Gregg Silverman
Mark Meyer
Brett Pancamo
Sean Strawbridge
Avinash Ahuja
Dr. Brian Eble
TMB Capital Partners of Raymond James
Frank Webber
Dr. Anthony Fletcher
Dr. Jim Pappas
Rogers Cockrill
Johnny Rogers
Dr. Thomas Conley
Justin Allen
Dr. David Jones
Brent Salter
Dr. Mangaraju Chakka
Mr. Frank Lawrence
Adam Mitchell
John Steuri
Rick Fleetwood
Dr. Jay Geoghagan
John Burris
Tom Boren
Dan & Denise Pope
Chris Ruhman
David Riddle
Christopher Milum
Reiner Wiederkehr
Joe Bennett
W. Marshall Guy MD
Michael Jackson
Terry & Ray Larson
Keaton McDaniel
Dr. Joseph Edralin
Leila & Jason Higham
Mr. Bill Gervasi
Richard & Tracy Wilken
Brandon Simmons
Chuck & Suzy Fehlig
James Ely
Kyle Alexander
Brandon Warren
Richard Hays
GSK Consumer Healthcare North America
Kiss Products
Jim Cartwright
Buster Arnwine
Jamie Cadle
Jamie & Wendi Cadle
Time Inc.
Edgewell Personal Care
Ed Morgan
Dr. Garrett Sanford
Rick & Erin Kyle
Joe & Nancy Mueller
Kevin Macero
David Redfield
Tricia & Gregg Hogue
Bimbo Bakeries
Terry and Terri Marquardt
Lee Clemons III
Shane Plymell
Rick Mantooth
Doug Schultz MD
Fred Key
Charles Eric Greeson
John W. Erwin
Mr. Bricker Bruner
Sammy Citrano III
Bryan Klimt
Waco Cardiology Associates
Juna Penney
Robert Lada
Henry Penney
Karen Turner
Tina Grovier
Beverly Jones
Stacey Heilala
Margaret Price
Rhonda Prowell-Kitter
Lori Brewer
Terry Allard
Rayli Wilson
Ellen Izer
Susan Lindemuth
Stacee F Kleinsmith
Tracy Hartung
Tracy Hartung
Trish Skoglund
Micaela Jones
Tammy Green
Wayne Pichon
Lori McCaffrey
Lynn Rust Henderson
Charlotte Tharp
Nancy Olzack
Tracy Tucker
Lisa Jackson
Mayor Tammy de Weerd
Dr. Marshall F Priest
Cathy Silak
Angie Nelson
Frank Muir
Mrs Jodi Vanderpool
Ms. Rachel Bergmann
Mrs Tami Vanderpool
Joel Hickman
Ms. Lisa Reding
Ms. Terri Parreira
Ms. Sally Gallagher
Ms. Teresa Palsgaard
Dr Bonnie Her
Dr. Teresa Daniele
Ms Jenna Johal
Mae Eng Peck
Mary Schrage
Terri Olsen
Jaclyn Browning
Linda Anderson
Barbara Schuhmann
Linda Armstrong
Carol Haas
Leslie Lewis
Grace Minder
Laura Gillen
Cherie Solie
Elizabeth Schok
Tom Bartels
Ralph Seekins
Kim Mendenhall
Raye Ann Robinson
Randi Carnahan
JR Lewis
Sue Johnson
Dr. Romel Wrenn
Temple Wingfield
Jo Kuchle
Jeff Cook
Marilyn Romano
Nancy Hanson
Ronnie Ashbach
Robyn Neilko
Bobbie Snead
Karolyn Neupert Gordon
Tammie Walker
Norm & Sherry Cadsawan
Suzanne McGrath
Andrea Wetsel
Paula Nirschl
Mary Turina
Judy Rompa
Tracy Curtis
Cindy Tortorici
Janice & Ben Isenberg
Peggy and Bob Fowler
Paige Jackson
Andrea Molloy
Stacy Butchart
Louisa Waldman
Sacha Basho
Janae Sorenson
Patti Warner
Amy Schlager
Jennifer Currin Gutridge
Julie Cline Fernandez
Linda Navarro
Gail Baker
Nancy Moon-Eilers
Lori Delone
Mary Jo Saavedra
Anne Stites
Erin McCune
Kelly Knivila
Kiki Hillman
DJ Wilson
Karen Chong
Betsy Demshki
Janet Gless
Collette Lee
Riverside Medical Clinic
Carrie Sarrafian
Olivia Moses
Donna Knox
Danette Buoye
Colleen Nicol
Kathleen Hartman
Marcia McQuern
Frank Flowers
Virginia Blumenthal
Brenda Lorenzi
Ms. Kelly Brown
Dr. Lisa Kreber
Fatemeh Bashirtash
Ms. Paulette Rush
Ms. Jennifer Etcheverry
Ms. Michelle Williams
Abby Auffant
Lourdes Arrubla
Ms. Angela Barton
Ms. & Mr. Teresa & Frank Henry
Ms Keri Boyer
Dr. June Somsin Salvo
Sujata Desai
Ms Pamela Giumarra
Geri Campbell
Ms. Jeannine Johnson
Allie Trobisch
Ms. Robin Brassfield-Cooper
Valerie Caudillo
Dr Jasleen Duggal
Mina Patel
Anna Marie Frank
Shannon Boren
Ms. Sharlet Briggs
Ms. Donna Winkley
Cassandra Wright
Lissette Ma
Ms. Deanna Blaise
Rosibel Hurst
Kimm St. Pierre
Ms. Shannon Grove
Ms. Beverly Thompson
Mrs. Sophia Cummings
Cherie Child
Ms. Nikki Cross
Mary Christenson
Alissa Carlson
Montana Community Foundation
Jeannie MacDonald
Lindsay Meikle
Marion Auld
Victoria Pearson
Dr. Carla Manly
Lisa Wittke Schaffner
Kathy Perotti
Marie Theilade
Kathy Boyd
Cathy Trione
Maia Lomax
Troy Logan
Ren Chandi
Tina Pierre
Ruth Skidmore
Sari Schellinger
Darlene Tamayo
Jayne Cohill
Lee Rink
Victoria Ashley
St. Joseph Health System - Sonoma County
Wendy Dunnagan
Ann Hudson
Ylisa Sanford
Joann Pierre
Linda Nolet
Jane Mangham
Susan Janvrin
Chelsea Hydrick
Jessica Jauregui
Sylvia Proctor
Jacquie Duncan
Alice Sanford
Christina Sanford
Stacey Biagi
Maria Larsen
Judy Coffey
Lori Zaret
Doreen Lorinczi
Shelly Perri
Adam Mace
Maria C Lopez
Colleen Mann
Monette A. Thiele
Lavonne Chin
Margaret D'Arrigo-Martin
Annette Kuhnert
Dr. Laurie Kleinman
Betty Jean Stallings
Elaine Dotseth
Lucia & Michael Boggiatto
Julie Jezowski
Susan & David Gill
Claudia Smith
Suzette Urquides
Mrs. Betzi Grogin
Radhika Mohandas
Laurel Krzeminski
Vivien Lindley
Carol Chorbajian
Nancy Scheid
Leanne Troy
Stacie Kitts
Joy Avedesian
Ms. Stacey Nicholas
Ms. Janie Merkle
LeeAnn Canaday
Lisa Perrine
Katie Szyman
Judy Brandt
Wendy Peterson
Nancy Hill
Heather Haworth
Tara Cowell
Ray Brandt
Gina Mastantuono
Ursula Guzman
Arlene Post
Lynda Zadra-Symes
Andor Terner
Ms. Michele D. Johnson
Bethany Grace
Alyson Austin
Garett Sleichter
Nikole Kingston
Artyn Gardner
Amanda Fowler
Caroline Djang
Dr. Warren Johnston
Dianne Biagianti
Mrs. Kim Ramsey Kavanagh
Carmella Cassetta
Shelley B. Thunen
Nella Webster-O'Grady
Nancy Myers
Ms. Cesi Pagano
Pailing Chu
Keiko & Roger Dunham
Tracy Wood
Mercedes Meseck
Deborah Proctor
Liz Maxson
Connie Parratt
Lisa Pistone
Shelby Hunt
Rita Mireles-Bogarin
Valerie Glenn
Margaret Ciorciari
Leslie Billow
Diahann Barrera
Karen Penner-Johnson
Karen Vibe
Valerie Clark
Susanne Pennington
Mary Simmons
Mary Avalos
Karen Bryan
Judy McNulty
Allen Spirytus
Mendy Elliott
Anne Beroza
Marsha Berkbigler
Peggy Lamaysou
Laura Ebert
BJ North
Sharon Cioffi
Ann Nelson
Audrey Damonte
Lori Tuntland
Bobbie Lazzarone
Karen Pacheco
Cheryl Chenault
Chrissy Menicucci Benna
Debbie Day
Gale Kraft
Nancy Brisack
Cathleen Trachok
Phil Brisack
Karen Chackel
Mrs. Maryan Schall
Suzi Schomer
Carola Nicholson
Dr. Karen Engberg
Nancy Pinner
Kathy Borgatello Koeper
Anne Towbes
Mrs. Irma Jurkowitz
Kay Macknyk
Mrs. Gerd Jordano
Mrs. Kathy McCarthy
Laurie Barene
Christine Garvey
Louise Borgatello
Rachel Pace
Vicki Hazard
Maxine Littlejohn
Dee Dee Barrett
Julie McGovern
Jill Fonte
Susan McKinley
Renee Grubb
Lynda Tanner
Tiffany Dore
Judy Borgatello
Denise Sanford
Debbie Bevier
Cheryl Dale
Marilyn Dorsa
Janet Wozniak
Suzanna W. Cody PhD
Marie LoPresto
Sheila Swanson
Sandi Conniff
Fran Lauridsen
Gigi Cox
Cheryl Landes
Zoe Alameda
Gima Aboukhater
Barbara Campisi
Carol Wallace
Tucky Pogue
Beth Graham
Lisa Matar
Ann M. Cali
Mary Jane Filice
Carol Traub
Cynthia Mulloy
Rebecca Butterfield
Angela McConnell
Peggy Dozier
Pamela Atwood
Joseé Feezor
Marcia Hansen
Annie Rubenstein
Arlene Noodleman
Ellen Prandi
Laura Hawkins
Juliette Davis Glembocki
Sharon Gustafson
Connie Mintegui
Laura Harris
Sharon Svensson
Stephanie Schiro-Ronco
Janice Snyder
Bonnie C. Robinson
Kathy Beyers
Mrs. Jo Ariko
Lynne Meyer
Sylvia Katzman
Lorrie Cuthbert
Judy Marcus
Marcia A. Riedel
Rebecca Roulette
Sydene Kober
Debbie Harriman
Giselle Anna Parry, Ed.D.
Yuliya Voroninskaya
Jeri Ng
Dr. Guy E. Katz
Claudette Kenmir
Peg Currie
Katy Bruya
Helen Andrus
Dr. Braden W. Batkoff
Nancy Webster
Sharon Fairchild
Susan Stacey
Bob Hunter
Dr. & Mrs. Leland & Janine Siwek
Elaine Couture
Denielle Waltermire-Stuhmiller
Dr. John Peterson
Peter Bentley
Dr. Katherine Tuttle
Jeff Philipps
Dr. Judy Benson
Ms. & Mr Kim & Paul Fisher
Jennifer Bundy-Cobb
Ms. Debby Vose
Ms. Barbara Mead
Tara McCormick
Ms. Cindy Briggs
Jessie Newbury
Charlene Grabowski
Jana Brady
Dolores Lugo
Joy Deehan
Keri Lamont
Paola Tomassini
Cathie Batbie-Loucks
Nikki Halle
June Crawford
Karyn Damschen
Marian Hannon
Tammy Burns
Carrie Durham
Rebecca Hunter
Mrs. Laura Jean Western
Kiersty Loughmiller
LeeAnne Linderman
Sarah Petersen
Cathy Keen
Linda Kofford
Lauren Hosler DiFrancesco
Kasi Lund
Marc & Becky Briggs
Heather Rayburn
Tammy Clark
Shanna Edwards
Cindy Byers Atha
Patricia Jones
Kim Plisky
Mona Hoss
Barbara Lackey
Betty Levy
Michelle Sievers
Elyse Kaiser
Dr. Hannah Grossman
Melissa Yamaguchi
Lisa Waldrep
Tammy Majus
Laura Navarro
Nancy Paul
Gena Quarantello
Karen Bennett
Susan Lindemuth
Mr. David Herrlinger
Ralph Hamm
Jeff Garbarino
Steve Foltz
Eric Lindenauer
Nathan Wyllie
Rory Zabel
Norm Cadsawan
Joe Prats
Ed Struzik
Rob Quintos
Ngoni Murandu
Jason Hirshon
Ken Thrasher
Eric Grimme
Jacob Highlanden
Lars Dahlby
Anthony Kuchulis
Dr. Sarabjeet Singh
Mr. Jacob Kitchen
Marvin St. Pierre
Mr. Neil Schwartz
Billings Clinic
James Keegan
Troy Logan
St. Joseph Health System - Sonoma County
Dr. John S. Wood
Dr. Steven Goldberg
Mr. Niraj Maharaj
Steve Keller
Lucia & Michael Boggiatto
Stephen Troy
Mr. Robert A. Johnson
Fred & Martha De Young
Ron Parratt
Bruce McRoy
James Macknyk
Sam Cohen
Tim Casey
Mike Lopez
Vince Caballero
Ken Kahn
Mr. Steve Golis
Raul Armenta
Jerry Jordano
Jim Crook
Eric Onnen
Dennis Forster
Jeff Underwood
Guy Rivera
Gary Pace
Howard Stewart
Russell Burns
Fabrizio Saraceni
Greg Taylor
Casey Kay
Kyle Brostrom
Marc & Becky Briggs