Go Red for Women®
Circle of Red
Circle of Red is a society of passionate individuals who are in the fight against heart disease and stroke in women to win.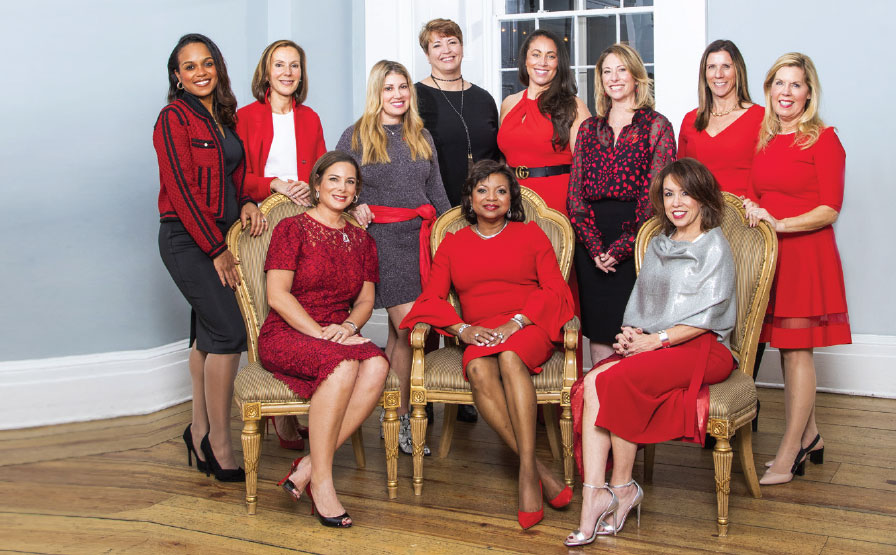 In communities throughout the United States, Circle of Red members use their influence, generosity and passion to help increase awareness of cardiovascular disease – the leading cause of death in women – and to inspire women to take charge of their health.
Circle of Red members are leaders in their communities and families. For many members, the fight against heart disease is personal.
As some of our greatest champions of the Go Red for Women movement, our Circle of Red members not only help save lives, but they are the heart of our mission.

Why Join Circle of Red?
As a member of Circle of Red, you are a champion for women's health. Circle of Red members enjoy:
Special social events and VIP experiences both locally and nationally, with a national holiday experience in December
Exclusive mission updates
Recognition as a Circle of Red member
Membership in a meaningful community
Join us and become a part of an exceptional group.

Contact your local AHA office today to learn how you can join Circle of Red or send us an email.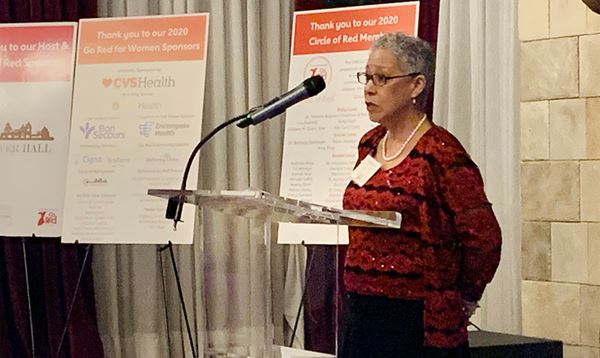 Featured Circle of Red Members
Be a part of something big.
Dallas, TX
Dallas Office Managing Partner, Grant Thornton LLP
A few years ago, while on a work trip, I began having tightness in my chest. I faced a dilemma many other women experience- do I brush my symptoms off as the product of a busy lifestyle and stress or do I advocate for myself and risk making a fuss to see a doctor? I chose the latter, something that I now know many other women do not feel comfortable doing. I felt empowered to seek help after pulling up the American Heart Association and Go Red for Women information online and looking at symptoms in women. I'm now passionate about using my position and voice to encourage other women to advocate like I did, as a board member for the Dallas Division of the American Heart Association, chair of the 2021-2022 Dallas Go Red for Women movement chair and Circle of Red member.
Phoenix, Arizona
Director of Client Relationships, Kitchell
Go Red for Women and the American Heart Association's mission are very near and dear to my heart. I have felt the pain of loss that this disease causes. Heart disease killed my father at only 52 years old. And just four years ago, I lost my very best friend for life, my sister who was my everything. I Go Red to fight the disease that took those who I love the most. I Go Red for myself, all the women who don't realize that this is their number one threat, but most of all, I Go Red for my family!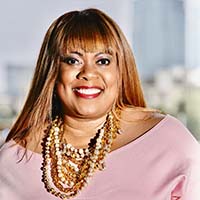 Atlanta, Georgia
Client Management Leader; Georgia, Alabama, Tennessee, Willis Towers Watson
The sound of machines whirring and beeping, the unique antiseptic smell of a hospital, the sight of doctors and nurses rushing by and the feeling with each heartbeat that something was "off." I looked at my mother holding my hand next to my bedside in the ER and asked, "Am I going to be ok?" Thankfully, the answer was yes. But the post-pregnancy preeclampsia complications that landed me back in the hospital in 2011 a week after my youngest child's birth left a profound effect on me. I vowed to never take a heartbeat for granted. That's why in 2019 when I was asked to join the Metro Atlanta Circle of Red, I eagerly accepted the opportunity to help ensure we win the fight against heart disease and stroke. And as Chair in 2020, we saw first-hand the impacts of COVID-19, prolonged stress and racial disparity in health care and it galvanized me and the dynamic women in the Circle of Red even more that to help ensure that any woman who ever finds herself wondering 'will she be ok with the next heartbeat', that the answer will be yes.
Kansas City, Missouri
Personal Injury Attorney, Smith Mohlman Injury Law, LLC
I joined Circle of Red because the women I loved and admired were part of the organization, and heart disease is a threat to my family. Years ago, my father made a trip to Kansas City to speak at a Veterans Day event at my children's school. He was in pain and complaining of indigestion. We found out he was having a series of heart attacks the whole time. He ultimately received the care he needed, but I still have a young cousin in heart failure and a beloved aunt with life threatening heart issues as well. I am proud of the impact the incredible group of COR members continue to make in Kansas City, and I feel great joy every time I can connect with the group. In the six years I've been a member, I have been inspired by so many stories, and so many people willing to commit time and energy to defeating this devastating disease.
Hampton Roads, Virginia
Director, Women's Heart Center, Riverside Cardiology Specialists
The American Heart Association has always held a special place in my heart for both professional and personal reasons. As a cardiologist with a focus on women's health, I am faced daily with the impact of heart disease. Moreover, as a daughter, I have witnessed how heart disease effects the family of patients, as my father was diagnosed with cardiovascular disease and underwent bypass surgery in his 50s. For these reasons, I was excited to be a part of the AHA and its great work. In particular, I am proud to be a part of the Circle of Red, connecting with community leaders to fight heart disease. It has truly been a pleasure to serve as the Circle of Red Chair for Hampton Roads this past year. I have met many wonderful women, both current members and new, at various events, most particularly at the recent Heart Walk. It has been my honor to Go Red!
The Circle of Red Experience
Why I'm Proud to Be a Circle of Red Member

Go Red for Women Milestones

Circle of Red May 2020 Highlights

Circle of Red 2020 Holiday Event Highlights