The Facts about Women and Heart Disease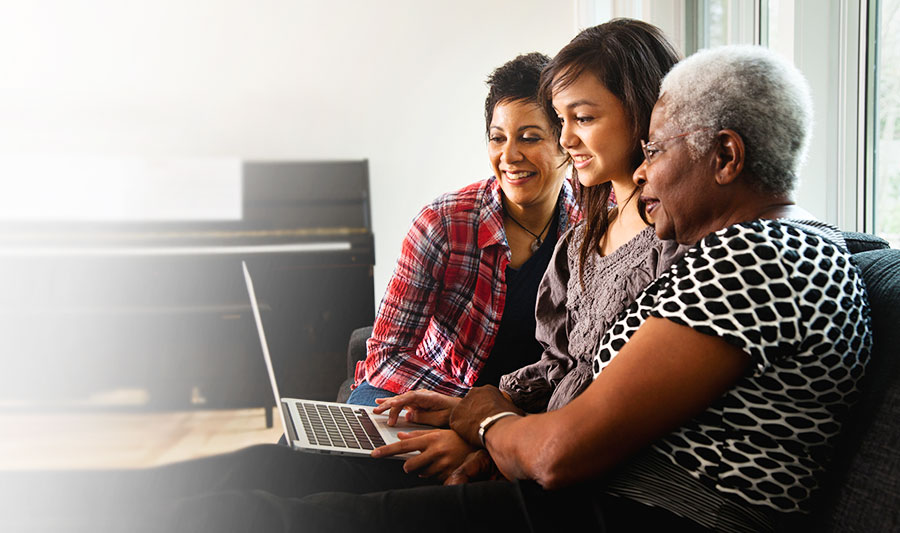 Fact: Cardiovascular disease is the No. 1 killer of women, causing 1 in 3 deaths each year. It's a third of our mothers, sisters, friends, neighbors, coworkers and more. It's a third of the women we can't bear to live with it.
Fact: Cardiovascular disease impacts some women at higher rates than others, but the simple truth is that most cardiovascular diseases can still be prevented with education and healthy lifestyle changes.
Fact: Heart disease and stroke can affect a woman at any age, making it vital for all women to understand their personal risk factors and family history. Women can also experience unique life events that can impact their risk, including pregnancy and menopause. Furthermore, research shows that stress may impact health, making it important for women to understand the mind-body connection and how to focus on improving both their physical health and mental well-being.
Fact: Losing even one woman to cardiovascular disease is too many.
Cardiovascular disease is the No. 1 killer of women, causing 1 in 3 deaths each year.
Here are 10 other facts you need to know about women and cardiovascular disease:
Cardiovascular disease kills more women than all forms of cancer combined and yet only 44% of women recognize that cardiovascular disease is their greatest health threat.


Among females 20 years and older, nearly 45% are living with some form of cardiovascular disease and less than 50% of women entering pregnancy in the United States have good heart health.


Cardiovascular disease is the No. 1 killer of new moms and accounts for over on-third of maternal deaths. Black women have some of the highest maternal mortality rates.


Overall, 10% to 20% of women will have a health issue during pregnancy, and high blood pressure, preeclampsia and gestational diabetes during pregnancy greatly increase a women's risk for developing cardiovascular disease later in life.


Going through menopause does not cause cardiovascular disease, but the approach of menopause marks a point in midlife when women's cardiovascular risk factors can accelerate, making increased focus on health during this pivotal life stage is crucial.


Most cardiac and stroke events can be prevented through education and lifestyle changes, such as moving more, eating smart and managing blood pressure.


51.9% of high blood pressure deaths, otherwise known as hypertension or the "silent killer," are in women, and out of all women, 57.6% of Black females have hypertension — more than any other race or ethnicity.


While there are an estimated 4.1 million female stroke survivors living today, approximately 57.5% of total stroke deaths are in women.


Women are often less likely to receive bystander CPR because rescuers often fear accusations of inappropriate touching, sexual assault or injuring the victim.


Women continue to be underrepresented in Science, Technology, Engineering and Math (STEM) fields, as well as in research. In fact, women occupy nearly half of all U.S. jobs (48%), but only 27% of jobs in STEM fields. Furthermore, only 38% of participants in clinical cardiovascular trials are women.
The American Heart Association's Go Red for Women movement was launched in 2004 with the goal of raising awareness and fighting a woman's greatest heath threat — cardiovascular disease. Today, Go Red for Women not only advocates for the health of all women, funds lifesaving research and educates women across the United States and around the world but is committed to removing the unique barriers women face to experiencing better health and well-being.
Heart Disease in African-American Women
African American women are disproportionately affected by heart disease, leading the death rate regardless of age.
Heart Disease in Hispanic Women
Hispanic women are 38 percent more likely than all other racial groups to take preventative action for their families when it comes to heart health, but completely ignore their own health in the process.
Heart Disease Linked to Dementia in Women
Get involved in the Go Red for Women movement and help us stop this disease before it stops any more of our mothers, sisters, daughters, friends – or ourselves.
Common Myths About Heart Disease
Myth: Heart disease is for men, and cancer is the real threat for women. The real fact is, relying on these false assumptions can cost you your life.
Silent Heart Attack: Symptoms, Risks
A heart attack without obvious symptoms is called a silent heart attack, or medically referred to as silent ischemia.
Causes and Prevention of Heart Disease
Only 1 in 5 American women believe that heart disease is her greatest health threat. It's time to learn the causes heart disease and what can be done to prevent it.
Understanding Congenital Heart Defects
Up to 1.3 million Americans alive today have some form of congenital heart defect and at least nine of every 1,000 infants born each year have a heart defect.
Sex & Heart Disease
Readjusting to everyday life can be tough for heart disease patients. You wonder about everything, including your sex life — or if it's safe to have sex at all.
Atherosclerosis & Stroke
Atherosclerosis may be caused by high blood pressure, physical inactivity and other factors. It causes the artery walls to harden and may result in stroke.