Go ahead and ditch the grand New Year's resolution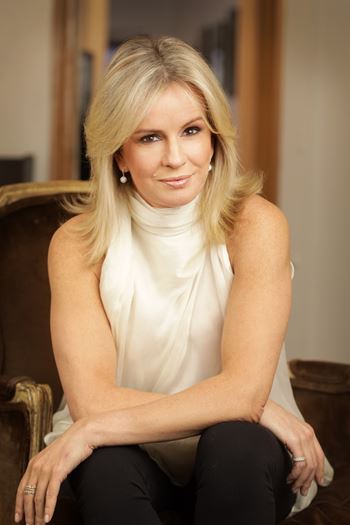 By: Dr. Jennifer Ashton, ABC's chief medical correspondent and American Heart Association national volunteer, talks about easy, free and fast ways to improve health – one month at a time
At the dawn of every year, many of us resolve to shed some pounds and get in shape.
But by the middle of January, we've dropped the barbells and stepped off the treadmills — returning to unhealthy habits.

After seeing that routine play out year after year, Dr. Jennifer Ashton, a board-certified Ob-Gyn, bestselling author and ABC's chief medical correspondent and American Heart Association volunteer expert for Go Red for Women, tried a different approach.

Never a fan of making lofty New Year's resolutions, Ashton committed to smaller challenges every month for a year. She focuses on things nearly anyone can do anytime, anywhere and at no expense.

"They literally take seconds or minutes instead of hours," she said. "The barrier to entry is almost nonexistent."

Soon her family, friends and even some of her Good Morning America audience joined her. Ashton wrote about it in The Self Care Solution: A Year of Becoming Happier, Healthier, and Fitter - One Month at a Time. The book examines the challenges and the benefits of each mini resolution while delving into the science behind each.

"As much as I love a self-challenge, doing one massive thing is too daunting, because if you don't nail it, you feel like a failure," Ashton said. "In a lot of ways, this is the anti-New Year's resolution book."

During the process, she discovered how easily something could become a habit and how little it took to make a positive impact on health and well-being. Doing the challenges, however, also showed her there was room for improvement.

Take January's goal to stop drinking alcohol, for example. While Ashton occasionally imbibed socially and usually consumed fewer than the seven weekly servings recommended by health experts, her dry month made her realize how often she had unintentionally overindulged.

"I never have more than two drinks at a time, but if you go to a restaurant, they are not always pouring 1.5 ounces," she said. "They are probably pouring 3 ounces, so in one glass, you have two servings."

As the month progressed, Ashton noticed that she enjoyed food more, her skin looked better and she had more energy. Not only did she eliminate alcohol's empty calories from her diet for a month, she also consumed fewer drinks in the ensuing months.

Not to mention the other health benefits. Drinking too much alcohol increases your risk for many health problems, including high blood pressure, obesity, stroke, breast cancer, liver disease, depression, suicide, accidents, alcohol abuse and alcoholism.

The daughter of a cardiologist, Ashton also made heart-healthy changes such as taking more steps and doing more aerobic exercise. Something is better than nothing, Ashton said, advising people to start with even five minutes of activity. She recommended that people mix it up, incorporating a variety of activities.

In the same spirit, Ashton swapped red meat for fruits and veggies. Focus on adding plant-based foods rather than eliminating meat, she recommended, noting that there are hundreds of varieties of beans, fruits and vegetables available on store shelves.

Finding restaurants and home-delivery services that offer plant-based meals can also help to ease the transition.

"It's about being deliberate with the way I live my life and being proactive about health, wellness and disease prevention," said Ashton, who has volunteered for the American Heart Association for nearly seven years. "Heart disease is the No. 1 killer of women."

She also remembered the importance of mental health, challenging herself to meditate, laugh more and do better with the three s's.

"Stress, poor sleep and social disconnectedness have been linked with heart disease," Ashton said. "I'm trying to encourage our society to focus on the neck up as much as we do the neck down."

Ashton adopted many of the challenges as a permanent part of her life. One day in May, she realized she had done every one of the preceding challenges in a single day. And on any given day, she still does at least three of them.

The message is that anybody can take small steps to improve their health and well-being.

She said the approach is for the fit and the couch potato; old and young; men or women.

"I hope that people embark on this experience, experiment and come out on the other side a little bit better than they were before," Ashton said.
---