Apply to be a part of the 2023 Real Women Class of Survivors!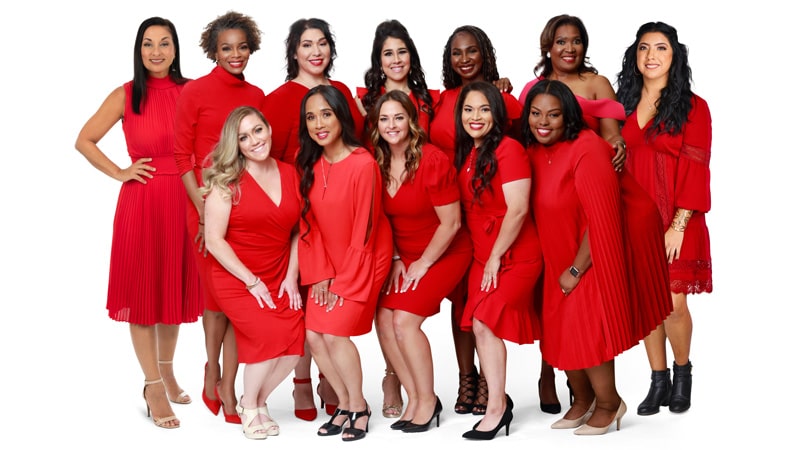 Cardiovascular disease is the No. 1 killer of women, but too many women, particularly our youngest, most diverse women, remain unaware. The American Heart Association's Go Red for Women Real Women Class of Survivors aims to change that by putting a relatable face on heart disease and stroke. These everyday women, just like you, are national volunteers selected to represent a diverse sisterhood of survivors, who actively, urgently and passionately champion the Go Red for Women movement.
The annual class of survivors, representing a wide variety of ages, ethnicities, and backgrounds, share their powerful stories to raise awareness of cardiovascular disease. Typically the surprising faces of cardiovascular disease, each year's class unites to inspire all women to take charge of their own health and mental well-being. Their stories often reflect the unique life stages that women face that can affect their cardiovascular risk and overall health.
Starting in February, these dynamic survivors will serve as torchbearers for Go Red for Women, appearing in national media, marketing collateral, local activations and at national events for a full year.
The application submissions are now closed. Thanks to all that applied to be part of Go Red for Women's 2023 Real Women Class of Survivors.