Lifestyle changes key to reducing increased risks for heart disease as women age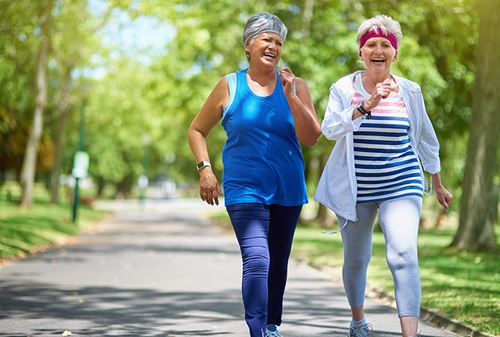 Older women may have increased risks for heart disease as they age, making greater awareness and lifestyle modifications key to protecting heart health.
Heart disease is the No. 1 killer of women, and studies have revealed some important differences in how it's diagnosed and treated.
The reasons for these differences remain unclear, but research points to a higher likelihood of some risk factors, differences (or disparities) in care, psychosocial issues in women and underrepresentation in clinical trials, said Dr. Alice Jacobs, professor of medicine and vice chair of clinical affairs in the department of medicine at Boston University School of Medicine.
"The important message for women is that heart disease remains their leading cause of death and that risk factors for heart disease can and should be treated," Jacobs said.
The increased risks to woman are significant and require deeper study, Jacobs said, but also a proactive approach through lifestyle changes to improving heart health. She pointed to the American Heart Association's emphasis on Life's Simple 7™, seven pivotal factors to protecting heart health and reducing risk for heart disease and stroke, including being physically active, reaching and maintaining a healthy weight, controlling cholesterol, blood pressure and blood sugar, and not smoking or using smokeless tobacco.
"This is largely a preventable and treatable disease and, except for family history, women can really modify their risk factors," Jacobs said
Recent research shows significant differences for heart disease among post-menopausal women.
The prevalence of heart failure continues to rise as the population ages, affecting an estimated 6 million American adults over the age of 20. Impact of heart failure varied on both gender and racial lines, with prevalence higher among women over 80 years old, and especially high among Black people, both male and female.
One recent study showed women face a 20% increased risk of developing heart failure(link opens in new window) or dying within five years after their first severe heart attack(link opens in new window) compared with men. The study, which analyzed data on 45,000 patients hospitalized for heart attack between 2002-2016 in Alberta, Canada, pointed to several factors that may be to blame.
Women were older and had more complicated medical histories when they had their heart attacks, including high blood pressure, diabetes, atrial fibrillation (AFib) and chronic obstructive pulmonary disease (COPD). Women were also seen less frequently by a cardiovascular specialist while in the hospital. Treatments showed some key differences as well. Fewer women were prescribed medications, such as beta blockers or cholesterol-lowering drugs, and women had slightly lower rates of procedures to restore blood flow, such as surgical angioplasty.
Dr. Justin A. Ezekowitz, lead study author and cardiologist, noted the research underscores the importance of better adherence to lifestyle modifications and identifying risks earlier as key to saving lives.
"Identifying when and how women may be at higher risk for heart failure after a heart attack can help providers develop more effective approaches for prevention," said Ezekowitz, who is also co-director of the Canadian VIGOUR Centre at the University of Alberta in Edmonton, Alberta, Canada.
Another study pointed to a sharp increase among women age 50 and older who have broken heart syndrome, a life-threatening condition with symptoms – including chest pain and shortness of breath – similar to a heart attack.
The study of nearly 135,500 cases in U.S. hospitals between 2006-2017 revealed steady annual increases among both men and women, with women accounting for more than 88% of cases. The rate of the condition was at least six to 12 times higher in women ages 50 to 74 than it was in men or in younger women.
"Over 90% of patients with broken heart syndrome are postmenopausal women," Jacobs said. "Why this type of heart attack occurs more often in women remains unknown."
The condition, also known as Takotsubo cardiomyopathy, is triggered by physical or emotional stress and causes the heart's main pumping chamber to temporarily enlarge and pump poorly. Patients may recover in days or weeks, but some studies show they may have increased risk for future cardiovascular events.
Understanding why broken heart syndrome appears to disproportionally affect middle-aged to older women, along with the risks, requires more research, said Dr. Susan Cheng, the study's senior author and director of the Institute for Research on Healthy Aging in the department of cardiology at the Smidt Heart Institute at Cedars-Sinai in Los Angeles. She added the end of menopause and an overall increase in stress could play a role.
"As we advance in age and take on more life and work responsibilities, we experience higher stress levels," she said. "And with increasing digitization around every aspect of our lives, environmental stressors have also intensified."
Ongoing research on heart disease in women is funded by the American Heart Association's Go Red for Women Strategically Focused Research Networks.
"We look forward to learning about the evidence and issues specific to women with heart disease to understand the basis of decades of documented sex-based differences in observational studies," Jacobs said.
---