Go Red for Women®
Holiday 2X MATCH!
Share your heart now with a gift that has TWICE the lifesaving power! Every dollar you give will be MATCHED!
Cardiovascular disease is the No. 1 killer of women
---
Since 2004, the American Heart Association's signature women's initiative, Go Red for Women, has addressed the awareness and clinical care gaps of women's greatest health threat, cardiovascular disease (CVD). We are prepared to meet the evolving needs of women now, and at every age, every stage and every season of their lives as their trusted, relevant source for credible, equitable health solutions.

Nearly 45% of women ages 20+ are living with some form of cardiovascular disease.

Less than half of women entering pregnancy in the U.S. have optimal cardiovascular health.

Women experience unique life stages, such as pregnancy and menopause, that can put them at an increased risk for CVD.
Taste Tested by a Survivor


Stroke survivor Leslie Jordan of the 2023 Real Women Class of Survivors gets cooking with a healthy fall favorite – our sweet potato nachos.
What's for Lunch?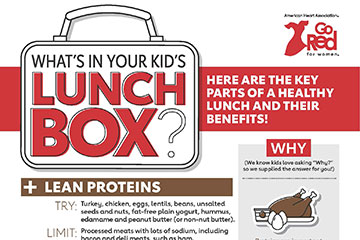 We know it can be challenging to find something fast, easy and nutritious to pack for your child's lunch. We're here to help!
Holidays & High Blood Pressure

We know this time of year can be stressful. But did you know that cardiovascular problems rise after Thanksgiving and peak in the new year? Learn to manage your blood pressure during the holidays to reduce your risk.
Supporting Women at Every Age and Stage of Life
Mom Life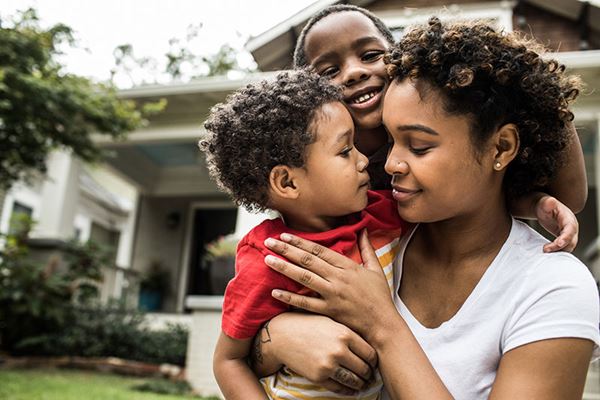 Moms, grandmothers, aunts and other maternal figures do so much for their families. But this can mean taking care of their health sometimes comes last.
Pregnancy and Maternal Health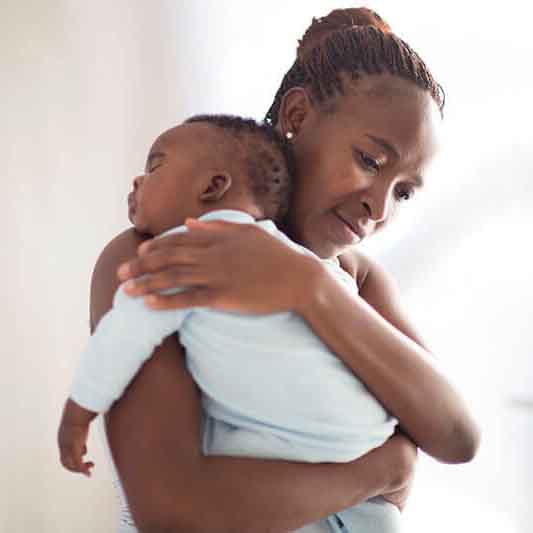 Heart disease is the No. 1 killer of new moms. It can pose a threat to women's heart health during pregnancy and later in life.
Menopause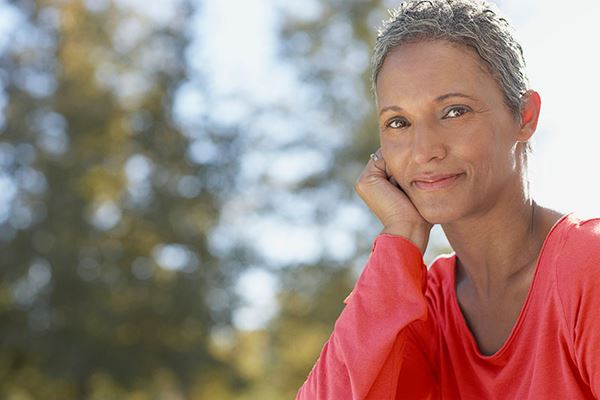 Prioritizing your health is important before and after menopause. Learn about menopause, its symptoms and impact on your health.
Research Goes Red
Go Red for Women and Verily's Project Baseline have joined forces to launch Research Goes Red, an initiative calling on women across the United States to contribute to health research.
Learn about Research Goes Red
Get Kids Active with NFL PLAY 60!
The American Heart Association and NFL are back again, teaming up to get kids moving for 60 minutes each day! Grab the whole family for some fitness and fun alongside your favorite NFL teams.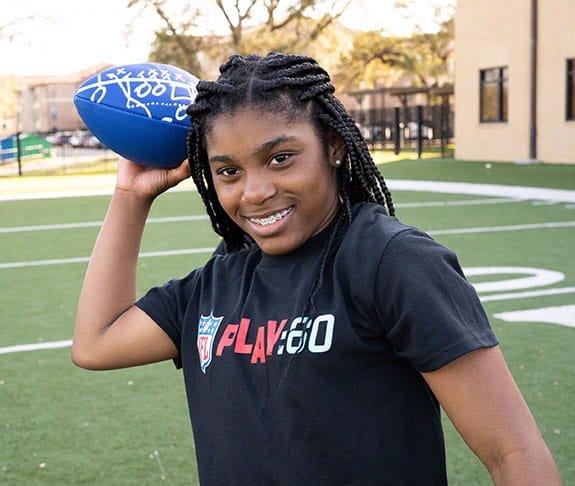 Go Red For Women has all kinds of ways to get involved and use your talents.
You want to learn about signs, symptoms and risk factors?
You can join Research Goes Red!
The AHA's Go Red for Women® movement and Verily's Project Baseline have joined forces to launch Research Goes Red and are calling on women across the United States to contribute to health research.
By joining Research Goes Red, you can:
Contribute through clinical research, surveys, focus groups
Only participate in the studies that you're interested in, no obligation
Help shape the future of disease management and care
Learn about your own health while helping improve health for all
And more
Research Goes Red
Congratulations! You've taken the first step to living healthy.
Great choice!
Your purchase of every official Go Red for Women® product supports the fight to end heart disease and stroke in women.
Get Go Red Gear
The Real Women: Sharing Stories of Survival
YOUR GIFT NOW MATCHED $-for-$!
Don't miss this chance to make 2X the difference! When you share your heart with a gift now, it will be MATCHED to help save more lives.
Go Red Gear
Pins, pamphlets, shirts and more! We have everything you need to Go Red to
raise awareness, show your support and help fund our mission with every purchase.
Shop & Go Red!