Heart Disease Linked to Dementia in Women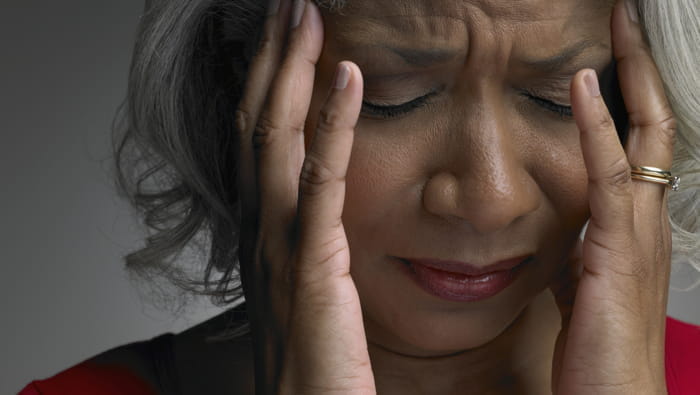 Older women with a history of heart disease and heart-related issues were more likely to develop dementia as well as thinking and memory problems than those without heart disease, according to the study "Cardiovascular Disease and Cognitive Decline in Postmenopausal Women" released in the Journal of the American Heart Association on Dec. 18, 2013.

"Our study provides new evidence on a broad scale, including many different types of heart disease with a specific focus on postmenopausal women," said lead author Dr. Bernhard Haring, who is based at the Comprehensive Heart Failure Center at the University of Würzburg in Germany.
Female heart attack survivors twice as likely to see declines in memory, cognitive ability
Women who'd had a heart attack, in particular, were twice as likely to see declines in their thinking and memory skills, researchers found.
Haring and his colleagues used data from a long-term study of more than 6,000 women ages 65 to 79.
Researchers asked the women if they had ever been diagnosed with any heart problems. They also gave them a test of brain function at the beginning of the study and then once every year.
None of the women had thinking and memory problems at the outset. Close to 900 reported having heart disease.
About eight years later, more than 400 women showed signs of cognitive decline or dementia. Women who said they'd had heart disease were 29 percent more likely to have cognitive problems than those without heart disease.
Women who'd had a heart attack had the highest risk of developing thinking and memory trouble, the researchers reported in the Journal of the American Heart Association.
Those with a history of bypass surgery or peripheral vascular disease—hardening of the arteries that bring blood to the legs and feet—were also at greater risk, Haring said.
But neither an abnormal heart rhythm nor heart failure was linked to a decline in brain function.
High blood pressure, diabetes also linked to greater cognitive decline
Regardless of whether women had heart disease, those with high blood pressure and diabetes had a higher risk of cognitive decline. But no link was seen with obesity.
The new study is important because of the sheer number of women involved, Dr. Richard O'Brien said. He is chairman of Neurology at Johns Hopkins Bayview Medical Center in Baltimore, Maryland, and wasn't involved in the research.
Understanding the connection between heart disease and dementia is important because heart disease is reversible but Alzheimer's disease is not, O'Brien said.
"Given that the number of individuals suffering from dementia is increasing in all developed countries, it is important and necessary to first investigate the reasons of why this is happening and to identify those particularly at risk and second to find measures on how to prevent and treat affected individuals," Haring said.
An aging circulatory system could lead to worsening brain function in many ways, he said. Gradual buildup of plaque in the veins and arteries or inflammation may play a role, as could small bits of tissue death in the brain over time due to poor blood supply.
"Heart disease is more than just blocked arteries, it's an inflammatory process as well and also affects the turnover of brain endothelial cells, cerebrospinal fluid production (which washes away bad things in the brain)—lots of things," O'Brien told Reuters Health in an email. "Which exactly is the most important, nobody knows."
About 35 percent of people over age 80 have dementia, he noted.
Women with any kind of heart disease should see their doctor on a regular basis, Haring said.

"Cardiovascular risk factors such as hypertension and in particular diabetes should be managed adequately as these may provide a link between (heart disease) and worsening cognitive functioning over time," Haring said.
---