Connecting With All Communities
We're committed to advancing cardiovascular health for all — including identifying and removing barriers to health care access and quality.
Areas of Focus
Working at the national, state and local levels, the American Heart Association is driving policy, systems and environmental change to improve health equity in these critical areas.
Diagnose, monitor, manage
Nearly half of all Americans have high blood pressure, a major risk factor for heart disease and stroke. Rates of high blood pressure are considerably higher among Black Americans.
Finding community solutions
One in 10 people in the U.S. are at risk for not getting enough food each day — or getting the nutrients they need. Well over half of Black and of Mexican Americans reportedly have poor diets.
What We're Doing:
Increasing the quality of and access to federally funded nutrition assistance programs (Read more? NEED URL)
Advocating for public policies to improve food standards in schools, restaurants and elsewhere (Read more? NEED URL)
Collaborating with the food industry to amplify solutions that increase nutritional equity and health (Read more: AHA's Food System Strategy: Foodscape Innovation™)
Fostering community nutrition and culinary skills training via Healthy for Life partnership with Aramark (Read more? NEED URL)
Supporting innovative entrepreneurs and other organizations in driving nutrition solutions (Read more? NEED URL)
Fighting addiction at all ages
Tobacco hooks kids who want to quit as adults. Tobacco use by middle and high school students is highest among native Hawaiians/Pacific Islanders, American Indians/Alaska Natives and multiracial youth.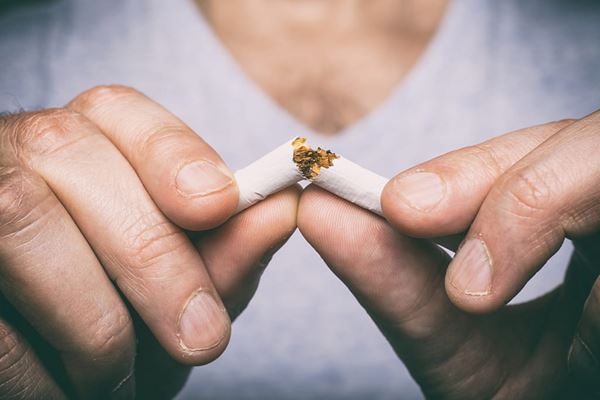 What We're Doing:
Supporting action and updated policies in schools, government, workplaces and health systems (Read more? NEED URL)
Educating, engaging and empowering young people to speak out against tobacco and vaping (Read more: Students call out tobacco industry on Quit Lying Day)
Pursuing federal, state, and local policy actions that reduce tobacco use and vaping (Read more? NEED URL)
Coordinating, conducting and funding research into big questions about nicotine addiction and kids (Read more? NEED URL)
Education and empowerment
Cardiovascular disease is the No. 1 cause of death for women. Yet they face inequities in care quality and access — for instance, they are far less likely than men to receive bystander CPR.
What We're Doing:
Increasing awareness and helping women take charge of their cardiovascular health (Read more? NEED URL)
Closing gender and ethnicity gaps in research and promoting STEM fields among girls/women (Read more: How we are educating the women of tomorrow with STEM)
Leveraging AHA's science, brand and grassroots networks to address inequities in care access and quality (Read more? NEED URL)
Implementing community solutions to eliminate disparities in life-saving responses to cardiac emergencies (Read more: Women Need CPR Too Infographic)
A Relentless Force for Longer, Healthier Lives
Explore our impact map to learn how the AHA improves health and helps save lives across the U.S and in your community.