American Heart Association
HSI Scholars Program
Supporting students who are committed to diminishing health inequities in Latino communities
Hispanic Scholars: Building Bridges Across the Diversity Gap
The Hispanic Serving Institutions Scholars Program invests in aspiring Hispanic researchers and health care professionals. Undergraduate students enrolled in biomedical and health sciences at HSIs participate in academic and career-enriching experiences for a full academic year. Scholars, with the support of the American Heart Association, and committed and impactful mentors, learn about health disparities in Hispanic communities, how cultural sensitivity can provide safe and reassuring clinical spaces, and how inclusivity is essential in science.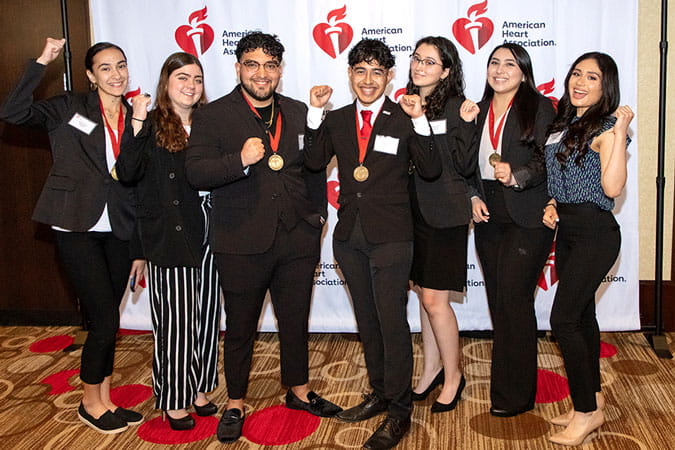 HSI Scholars Past and Present
Access to education is a key factor in building better health equity across the country. Learn more about our current scholars and alumni.


Venezuelan-born sisters keep dream of becoming doctors alive: Helped by American Heart Association's Hispanic Serving Institutions Scholars Program
After fleeing their home country of Venezuela for the U.S. three years ago, sisters Andrea and María Jesus Vásquez are diligently and passionately pursuing their common dream — to become doctors. And the AHA's Hispanic Serving Institutions Scholars Program is helping them get one step closer.
Millennial Women Talk Podcast:
How to begin a career in STEM with the HSI Scholars of 2021
Hosts and sisters, Stephanie and Melissa Carcache, introduce the American Heart Association's HSI Scholars Program and talk about why it's important, especially to the Latino community. In this episode, 2021 HSI Scholars share their inspiring journeys into their careers in STEM, focusing on how they overcame the hardships faced and what it means to be Latinos in the field. Also available wherever you listen to podcasts.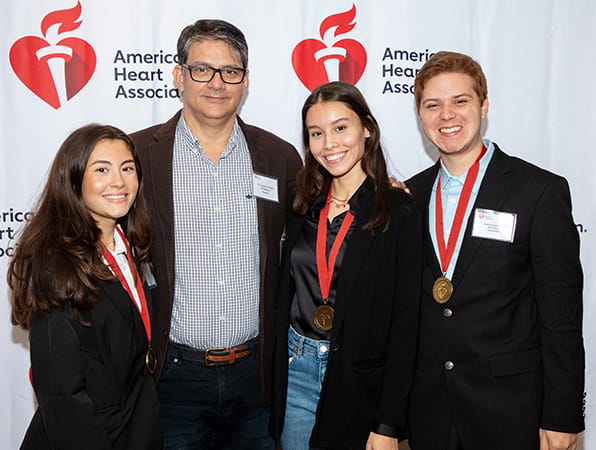 HSI Scholars Program Mentors: A Key Piece of the Puzzle
Volunteer mentors are an essential element of our HSI Scholars Program. By sharing their time with our talented and influential scholars, mentors make a long-lasting impact on the next generation of Hispanic biomedical science and health care professionals. By investing in our Hispanic scholars, we're also investing in the future impact and transformation they will be a part of in communities that have historically greater health risks.
Want to become a volunteer mentor?
Email Mitzi Cardona for more information.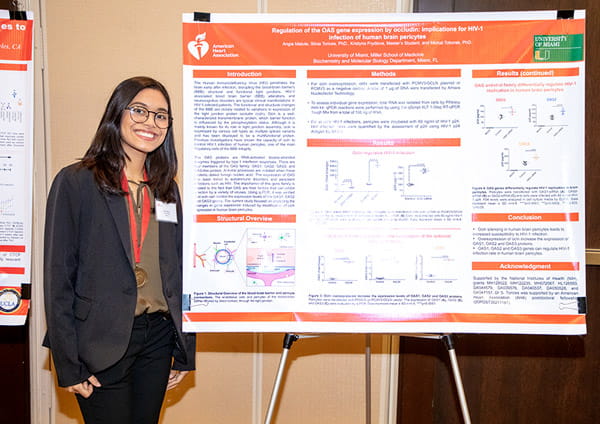 Contact Us
Funding opportunities to expand the Hispanic Serving Institutions Scholars Program are available and welcome. If you would like more information, please reach out. We'd love to hear from you!


Quest Diagnostics Incorporated through the Quest Diagnostics Foundation provided the American Heart Association with financial and other support for the Hispanic Serving Institutions Scholars Program.
More AHA Scholarship Programs
Looking for other scholarship opportunities? Check out these additional American Heart Association programs.
EmPOWERED Scholars

Scholarships for students passionate about public health, health equity and community engagement, driven to address social determinants of health.
HBCU Scholars

Helping students at historically Black colleges and universities work toward professional degrees in the biomedical and health sciences.
Sure

Scholars

A unique summer research program for underrepresented college students interested in stem careers.