Emerging designers to unveil couture gowns at Fashion Week kickoff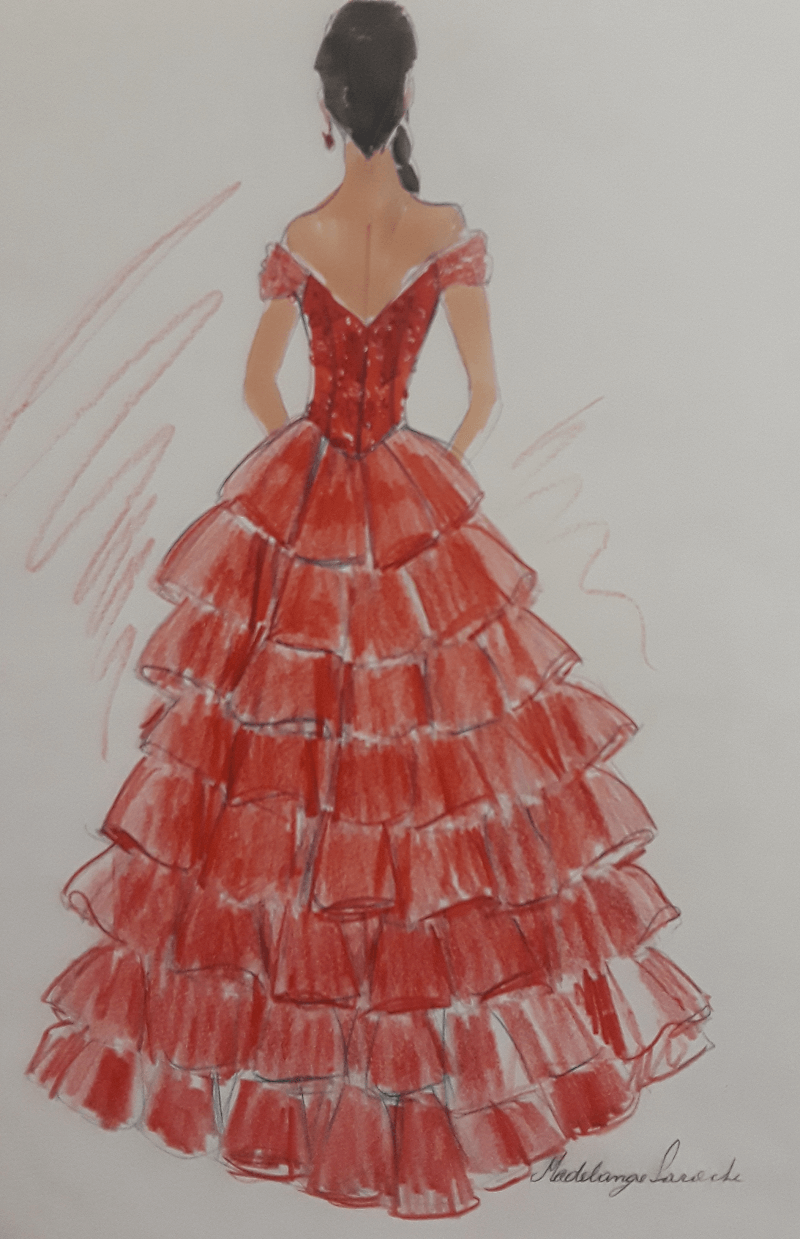 Fashion designers Rakan Shams Aldeen and Madelange Laroche responded very differently to being selected as designers for the Red Dress Collection fashion show, the annual kickoff to New York Fashion Week.
"When I saw the email, I kept saying, I won this! I won it!'" said Madelange, who specializes in bridal couture. "I started working the same day I received it. I called my mentor. "It is my first showing in New York. This was my dream," said the emerging designer from the Philadelphia Fashion Incubator. Meanwhile, Rakan took it in stride and was not surprised by his selection. "To be honest, no," he laughed. Rakan, who is from the Chicago Fashion Incubator, has won several jury prizes for design and was also recently selected to appear in the 17th season of Bravo's "Project Runway," which airs in March. The next-generation trend-setting designers are each creating a gown specifically for a yet-announced model in this year's American Heart Association's Go Red for Women Red Dress Collection show, scheduled for Feb. 7. The show – which has kicked off New York Fashion Week since 2003 – features celebrities on the runway, each wearing gowns created by world-renowned or up-and-coming designers.
Both Rakan and Madelange are part of Macy's incubator programs, which are housed at Macy's locations and help develop the next generation of fashion trendsetters. Over the years, 15 designers from incubators in Chicago, Philadelphia, San Francisco and Washington, D.C., have crafted gowns for the show.
All the designs are in red to draw attention and support to women's heart health. Heart disease remains the No. 1 killer of women, taking more lives than all forms of cancer combined.
Madelange was born and raised in Haiti, where she grew up watching her mother and sister designing and making beautiful dresses. She discovered her own passion for fashion when she'd pick out fabrics and make clothes for her dolls. She had her first sewing lesson with her mother at age 12, and that one day set her on her life's path. Today, as a bridal couture designer she primarily works in white. But her runway design, a layered vision of silk organza and French-beaded Chantilly lace, moves her from that color comfort zone. "I go red to bring awareness to a disease that impacts all of us," she said.
Rakan started as a designer at age 5 in his homeland of Syria. He sketched every design that would come to his mind and he has never deviated from working toward his goal. He moved to Lebanon to follow his dream and, after the war there, moved on to Istanbul to continue his education. In 2014, he and a partner opened a design studio there – LamRak Atelier – where he worked as head designer until 2016. In 2017, he moved to Chicago to again begin a brand, this time on his own. RAKAN, is a conceptual and modern line that highlights how Rakan plays with different volumes and materials in his design. For the Red Dress Collection, he's completely reworked his original submission and will be showcasing something entirely different on the runway.
"I submitted my vision of the red dress and then when I got paired with my celebrity, I knew my design was too rough," he said. He changed the tone of the gown to make it "sweeter" to fit his celebrity model. "She's my client. She's my muse. I want to make her happy," he said of his couture creation, which will have a bustier and skirt of pleated silk and layered tulle. An ensemble gown, it will be topped by a "puffy" shell-styled throw. "It's like a cloud around her," he said.
As of yet, the models who are paired with Rakan and Madelange have not been announced.They will walk the runway at 8 p.m. EST Feb. 7 at The Hammerstein Ballroom for invited guests and on Facebook live at www.facebook.com/GoRedforWomen.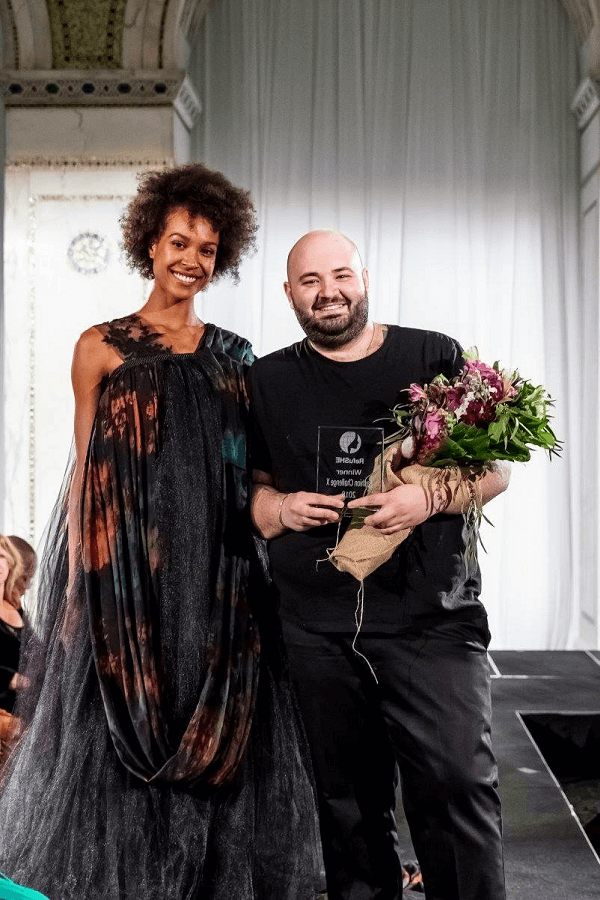 Photos courtesy of Rakan Shams Aldeen and Madelange Laroche.
---