Wearing red, raising awareness for heart health across the nation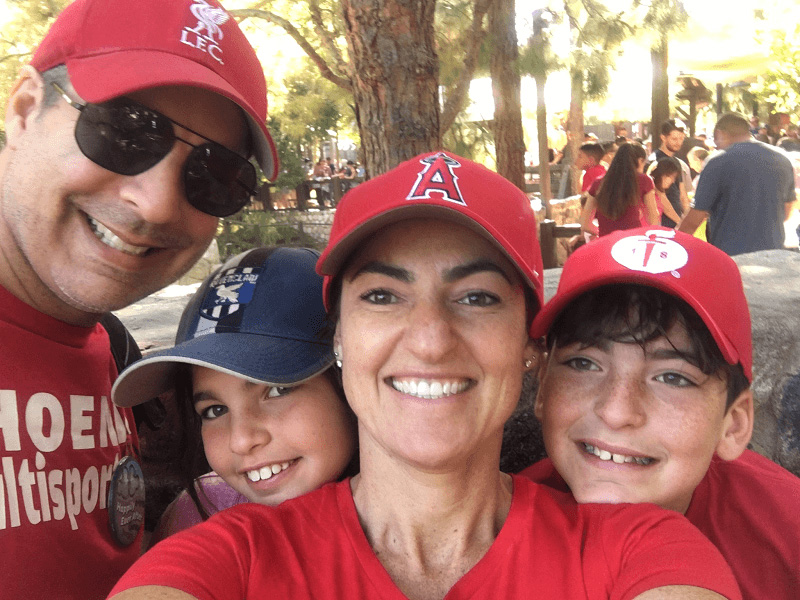 Mika Leah was a 33-year-old fitness buff when she learned what was causing the shortness of breath and chest pain when she exercised.
It was a life-threatening 98 percent blockage of her main coronary artery, and it required five stents and angioplasty. The ordeal caught the Irvine, California, woman by surprise. Although Leah knew her family history of heart disease increased her risk, she'd kept her numbers in the healthy range with diet and exercise.
"Cardiovascular disease is not just a man's disease," said Leah, an American Heart Association Go Red for Women "Real Woman" volunteer. "It can happen to anyone, even a young, fit woman."
National Wear Red Day, on Friday, Feb. 1, kicks off the federally designated American Heart Month. Go Red for Women draws attention to heart disease, the No. 1 killer of women and men, and urges action such as understanding your risks and making positive lifestyle changes.
Go Red for Women, which is nationally sponsored by CVS Health, is the American Heart Association's movement for women to come together, raise awareness, fund lifesaving research, advocate for change and improve the lives of women everywhere.
"It's important for us women to learn to take care of ourselves first, because if we do not, then we will not be here for our family, our friends and our loved ones," said Leah, who will eventually need bypass surgery.
Nearly 80 percent of cardiac events can be prevented with education and lifestyle changes. Go Red for Women encourages women to make healthy behavior changes such as getting plenty of physical activity, maintaining a heart-healthy diet and managing blood pressure.
Cardiovascular disease is the leading cause of death in the world. More than 17.6 million people die from it each year, a figure expected to exceed 23.6 million by 2030.
There are several ways to help raise awareness and support heart health in February.
Wear Red and Give
Wear red Feb. 1 to raise awareness about heart disease. Make a donation to support the American Heart Association's lifesaving work anytime during February at WearRedDay.org, at your local CVS Pharmacy, Feb. 3- 23 or online at cvshealth.com/GoRed. Join the conversation by using #WearRedAndGive on social media.
Understand your risks for cardiovascular disease
CVS Health is offering no cost heart-health screenings, supported by TYLENOL, every Thursday in February at its 1,100 MinuteClinic(link opens in new window) locations. Learn your total cholesterol, HDL (good) cholesterol, blood pressure, blood sugar and body mass index, the five key health numbers that factor into heart disease risk.
Shopping for a cause
Customers at Macy's, a national supporter of Go Red for Women, can round up their in-store purchase to the nearest dollar (up to 99 cents) and donate the change to Go Red for Women throughout February. In addition, 10 percent of the purchase price of a limited-edition Calvin Klein red dress ($119), available in select stores and at macys.com/GoRed(link opens in new window), will benefit Go Red for Women throughout the month. Funds will be used to support education, resources and tools for women to improve their health and wellbeing through physical activity.
---