Get Your Flu Shot Today
Saving lives is the point of prevention
Want to know how to prevent the flu? Get your flu shot today. COVID-19 is still a major health risk, and now flu season's here. That's why flu prevention is critical for protecting yourself and your loved ones.

Get your flu shot – as soon as possible – and make sure your loved ones get theirs, too. It takes just a few minutes. Need more convincing? Here's why you should do it:
Catching the flu can weaken your ability to fight off COVID-19.
A flu shot is clinically proven to reduce your chances of hospitalization.
Flu shots are administered with COVID safety precautions.
Make time to get a flu shot today!

Help save lives by protecting yourself, your loved ones and your co-workers.
More on COVID-19 and the flu
Does the flu shot prevent the flu? These resources from the CDC have the latest information on COVID-19 and the flu.
Top health organizations urge flu vaccination
The flu vaccine is a protective tool against influenza and it is an essential health management step for people living with diabetes, heart disease and lung disease.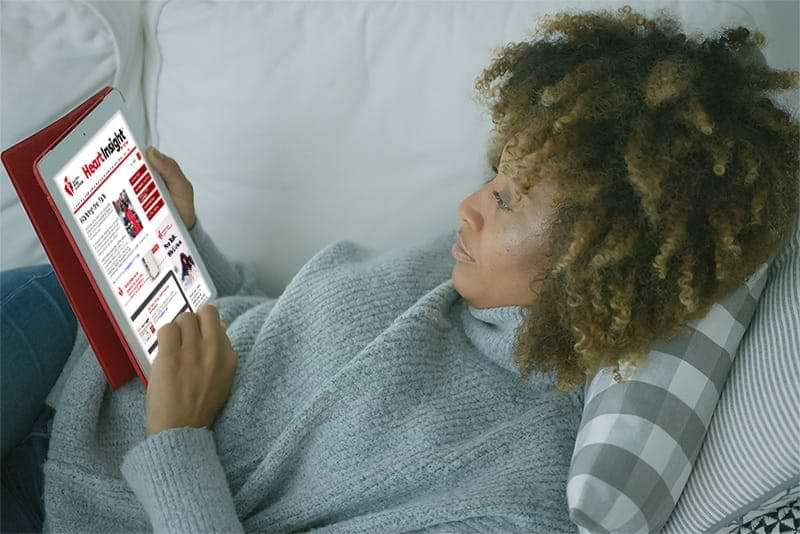 Heart Insight® e-news
Our monthly e-newsletter delivers helpful articles and the latest news for heart patients and their families.
Subscribe today!
Supporter
The American Heart Association's Flu Awareness Campaign is supported by Sanofi Pasteur