Financial Stress Losing Money Infographic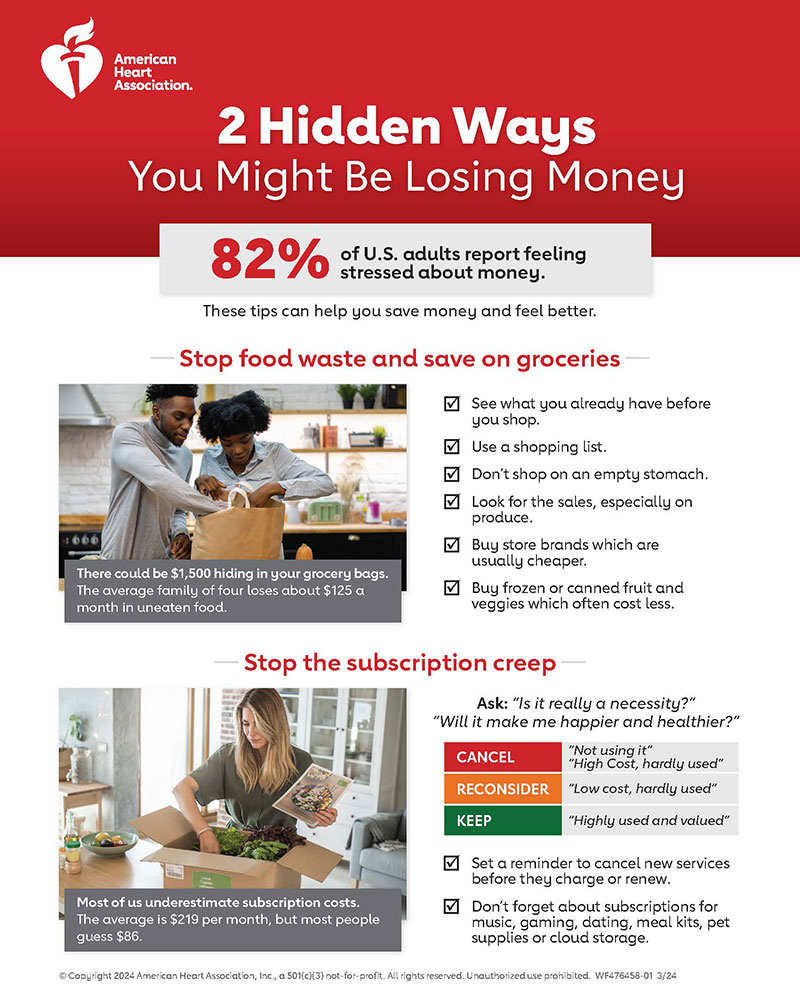 2 Hidden Ways You Might Be Losing Money
84% of U.S. adults report feeling stressed about money.
These tips can help you save more and feel better.
Stop food waste and save on groceries.
There could be $1,500 hiding in your grocery bags.
The average family of four loses about $125 a month in uneaten food.
Before you shop, see what you already have.
Use a shopping list.
Don't shop on an empty stomach.
Look for the sales, especially on produce.
Store brands are usually cheaper.
Frozen or canned fruit and veggies often cost less.
Stop the subscription creep.
Most of us underestimate subscription costs. The average is $237 per month, but most people guess $79.
Ask: "Is it really a necessity?" "Will it make me happier and healthier?"

CANCEL "Not using it" "High Cost, hardly used"
RECONSIDER "Low cost, hardly used"
KEEP "Highly used and valued"

Set a reminder to cancel new services before they charge or renew.
Don't forget about subscriptions for music, gaming, dating, meal kits, pet supplies or cloud storage.