Empowering Women to Take Charge of Their Heart Health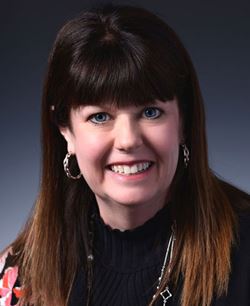 When Ola Snow's husband discovered early and unexpected heart problems, she experienced firsthand how important it is to pay attention to warning signs.
"He would exercise and get a little dose of quick heartburn," she said. "When something didn't feel right, he knew from our past discussions and through education that it was important to listen to his own body and advocate for himself to find answers."
Eventually, as recommended by his doctors, Chuck Snow got a stent, a tiny wire mesh tube that propped opened the arteries causing his discomfort. He soon regained his strength.
His surgery, paired with additional preventive care and lifestyle changes, preserved his quality of life — and affirmed Snow's decision to join the American Heart Association's Go Red for Women National Leadership Council. The council is an influential group of women who encourage women in their companies, communities and across the country to take charge of their heart health.
"I am passionate about early identification and preventive care," Snow said. "In a world where women are pulled in so many directions, I firmly believe that we must share stories with and learn from each other, and talk about being empowered to make time and advocate for our own health. Together, we can help improve and save each other's lives - ultimately, the exact mission of Go Red for Women."
As chief human resources officer for Cardinal Health, a Fortune 25 global company based in Ohio with almost 50,000 employees in more than 40 countries, Snow has an influential platform and voice to encourage a focus on health. Women make up roughly half of Cardinal Health employees, and Snow is one of four women among eight direct reports to the company's chief executive officer.
Cardinal Health is a distributor of pharmaceuticals, a global manufacturer and distributor of medical and laboratory products, and a provider of performance and data solutions for healthcare facilities.
"At my first Go Red event, I learned about 'knowing your numbers' and about women my age having cardiovascular issues," she said. "As we've seen over the last year, this is a pivotal time for women across the U.S. and the globe. Women continue to lead their families and organizations through the COVID-19 pandemic, and we must take care of ourselves and each other by ensuring we have access to – and actively engage with – good mental and physical health care."
Women play an essential role in Snow's family, work, community and personal health. With two adult children and a mother at a memory care facility whom she visits frequently, she understands the toll family responsibilities can take.
"So many health issues are interconnected," Snow said. "Women carry an enormous amount of emotional labor, so we encourage the use of support groups and counseling, especially for working parents. We collaborate with our employee resource groups to highlight specific risks and resources for regular preventive care. Women should be each other's loudest cheerleaders, and each woman must be her own fiercest advocate."
Under Cardinal Health's executive leadership, employees have support and learning opportunities for their health, including preventive screenings and health assessments. Snow said it's even more important during the COVID-19 pandemic for women to "take the time to focus on yourself."
Cardinal Health is a longtime partner in the Go Red for Women movement in Columbus, Ohio, and for almost a decade Snow has been an active member of the local Circle of Red. Now as a member of the Go Red for Women National Leadership Council, Snow also is tackling health inequities.
"Heart disease is the No. 1 cause of death, and women of color have less access to quality care and healthy food," Snow said. "We need to help them live better, longer lives, and we can do that by tackling issues such as food insecurity. I'm committed to doing my part to help raise awareness, share education and spur action to help all women potentially avoid suffering that is preventable."
"Make every moment count," her mom always told her.
And Snow is – consciously ensuring both she and her husband regularly check in with one another, and through her career and service, empowering women to take care of their hearts.
---