Symptoms of a Heart Attack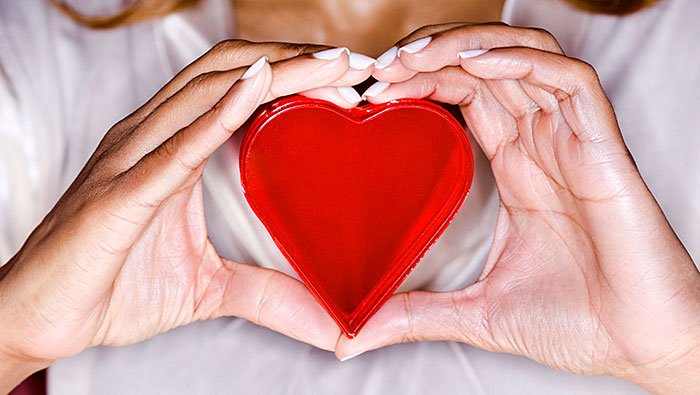 Sweating. Pressure. Nausea. Jaw pain. Believe it or not, these are all symptoms of a heart attack in women. They are also symptoms that women often brush off as the flu, stress or simply feeling under the weather—which could put their lives in jeopardy.
"I really couldn't believe this happened to me," says survivor Amy Heinl. "I thought of myself as a healthy person, and was exercising when [my heart attack] happened."
Whether it's disbelief, lack of awareness or misdiagnosis, dismissing the symptoms of a heart attack can delay critical, life-saving actions. Being able to recognize the warning signs and act quickly, however, can save a life.
Causes of a heart attack in women
Heart attacks occur when the flow of blood to the heart is blocked by a buildup of plaque in coronary arteries. While the initial causation can often be pinned on the usual suspects—heavy smokers, people with high-stress lifestyles, or those who are excessively overweight—the not-so-usual suspects can also be at high risk for heart attack.
Heart disease is the No. 1 killer of women, which is why it is imperative that women learn the warning signs and symptoms, see a doctor regularly, and learn their family history.
Symptoms of a heart attack:
Uncomfortable pressure, squeezing, fullness or pain in the center of your chest that lasts more than a few minutes, or goes away and comes back.
Pain or discomfort in one or both arms, the back, neck, jaw or stomach.
Shortness of breath, with or without chest discomfort.
Other signs such as breaking out in a cold sweat, nausea or lightheadedness.
As with men, the most common heart attack symptom in women is chest pain or discomfort. But it's important to note that women are more likely to experience the other common symptoms, particularly shortness of breath, nausea/vomiting and back or jaw pain.
What to do during a heart attack
If you experience any of these signs or symptoms:
Do not wait to call for help. Dial 9-1-1, make sure to follow the operator's instructions and get to a hospital right away.
Do not drive yourself or have someone drive you to the hospital unless you have no other choice.
Try to stay as calm as possible and take deep, slow breaths while you wait for the emergency responders.
Why it's important to know the symptoms of a heart attack
Women who consider themselves healthy often misdiagnose the symptoms of a heart attack because they don't think it could happen to them. That is why it's crucial to learn about heart disease and stroke, know your numbers, live a heart-healthy lifestyle and be aware of the risk factors of heart disease.
---