Just a Little Heart Attack Video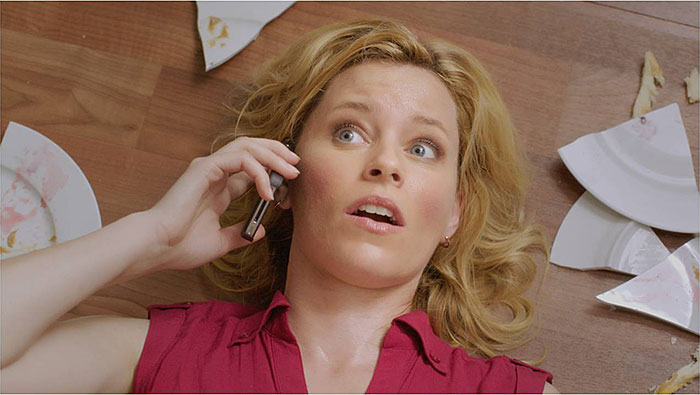 Elizabeth Banks is known for her comedic acting style, but acknowledges there's nothing funny about a heart attack. However, humor is exactly the approach Banks took in the entertaining video she produced on the subject, Just a Little Heart Attack.
Despite its lighthearted approach, this video is meant to be a wake-up call for busy women who tend to ignore common symptoms. Take Christie Thompson, for example, who laughed at the video her sister coincidentally emailed her just a month before she suffered a heart attack.
"It was so entertaining that I really absorbed the message and I remembered it when it mattered most," says Christie.
Elizabeth Banks' inspiration
Everybody thinks about their dad having a heart attack, but nobody thinks about their mom having one. It never even occurred to Banks, whose mom and sisters have heart arrhythmias, to get her own heart checked. But now, she's made it her mission in life to fight heart disease in women.
Bringing attention to heart attack symptoms
In this video, Banks acts out many of the heart attack symptoms that are common in women, but not commonly known. She goes on to show how women go to great pains to take care of their families and friends, while ignoring their own needs – even being apologetic for bothering the 9-1-1 dispatcher, and more concerned about the mess in the house that will greet the emergency medics.
With no family history of heart disease, Christie credits the video for helping her understand the unique signs of heart disease in women. And after her own symptoms didn't subside, she was instantly reminded of the video and immediately called 9-1-1. The video's message led her to take quick action at the first sign of a problem, which made a huge difference in her survival. "I've shared it with everyone I know because I believe it saved my life," acknowledges Christie.
After you watch this video, we hope you'll begin to listen to your heart. Go Red and join other women like Elizabeth and Christie in this very important fight to end heart disease in women, once and for all.
Be the first to get the latest heart-health information
Sign up and support Go Red For Women, and get the latest in heart disease news and women's health.
Follow Go Red For Women on Twitter @GoRedForWomen and on Facebook daily for Go Red content.
---