Her parents taught her grit, caring for others. She's using those traits to fight heart disease.
On stage at the Miss America 2020 pageant, Svati Shah looked into the camera and delivered her important message.
It wasn't merely that heart disease and stroke kill more women than all forms of cancer combined. Or that cardiovascular diseases are largely preventable.
It was telling the television audience of over 3.6 million people there are clear ways to change that – ways that go far beyond the usual advice of diet and exercise.
"By urging more women to take up careers in science and medicine," she said. "By ensuring women are included in medical research. By empowering women to change the fact that women living 20 miles apart can have a 20-year difference in lifespan.
"When women come together to demand change, change happens."
Dr. Svati Shah is an associate dean in the Duke University School of Medicine and, I'm proud to say, a volunteer for my organization, the American Heart Association. I asked her to speak on our behalf at the Miss America pageant because of the passion and spirit she brings to this fight, and to emphasize that women are helping lead the way.
I hope girls who watched were as inspired by Svati as they were by any of the women on that stage. What's really inspiring is everything that led Svati to that moment.
Her parents fled India in the early 1970s to escape poverty and disease, and so their children could lead happier, healthier lives. Her dad arrived in the United States with $8 and no job. The grit and dedication she saw from her parents – especially her mom – has turned her into the person she is today: doctor, scientist, wife, mother and so much more.
Read her full story on Thrive Global.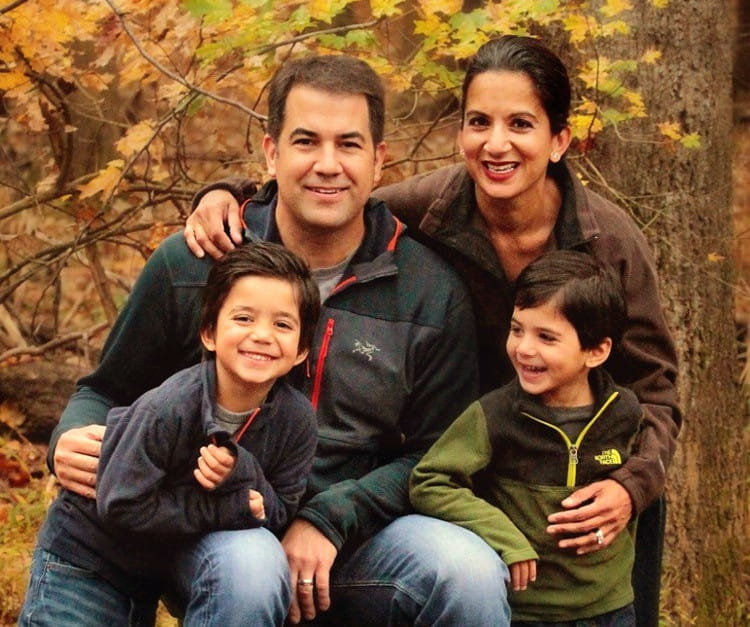 (Dr. Svati Shah, husband Dr. Patrick Hranitzky and sons Kieran and Kellan. (Photo courtesy of Dr. Svati Shah)
---