Women Are More Likely to Die Than Men From Heart Attack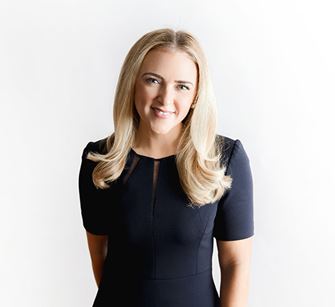 Dr. Brooke Aggarwal knows well that women are more likely than men to die from a heart attack. Yet many still consider heart disease a man's disease.
Dr. Brooke Aggarwal is working to change that notion — and get more women involved in studies related to heart disease, which kills more U.S. women than all cancers combined.

"We're activating women to advocate for their own heart health," said Aggarwal, a principal investigator for the American Heart Association's Go Red for Women Strategically Focused Research Network (SFRN) at Columbia University Irving Medical Center in New York.
Women-Centered Research Projects
"Research is being conducted to help future generations," she said. "That's the legacy of the Go Red for Women movement. It's an issue that needed attention."

Spurred on by Go Red for Women pioneer and preventive cardiologist Dr. Lori J. Mosca, Aggarwal has undertaken a variety of women-centered research projects: gender, race and ethnic disparities in cardiovascular disease prevention; predictors of weight gain during menopause using a precision medicine platform; and the risk of cardiovascular disease and sleep patterns in a diverse population of women through various life stages.

"When the AHA put out a call for strategically focused research networks for women's health, our group chose to focus on women and sleep," said Aggarwal, who's also assistant professor of medical sciences at Columbia University Vagelos College of Physicians & Surgeons and director of training for the Go Red for Women Center at Columbia. "Women are prone to poor sleep and one reason is that they're caregivers. There are also hormonal factors, especially during menopause. Is it that they have poor sleep and gain weight and then increase their risk for heart disease? We're trying to elucidate the reasons."
Addressing Critical Issues in Women's Health
Launched through generous funding by longtime donor Sarah Soter with supporting funds from the American Heart Association in 2016, the Go Red for Women SFRN is a collaborative mechanism to address critical issues in women's health. Columbia is one of five institutions in the Go Red for Women SFRN focusing on women and cardiovascular disease. Other participants are New York University, on stress; University of California San Diego, on sedentary behavior; Johns Hopkins University, on heart failure; and Magee Women's Research Institute University of Pittsburgh, on pregnancy complications.

The 500 women in Columbia's sleep study are enthusiastic about participating, Aggarwal said.

"We had a 90% retention rate for one year," she said. "Women want to participate and engage in research. We're now focused on studying weight and menopause in a new study with women who enrolled through Research Goes Red and have big plans for conducting more research in the future. We would love to extend this to five, 10 years, and follow this cohort of women and engage more women."
Collaboration to Close Gender Disparity Gaps
Go Red for Women's collaboration with Verily's Project Baseline, Research Goes Red, was formed in 2019 to empower women to contribute to health research. The initiative has built a community of women scientists, researchers, medical and health professionals to further raise awareness around women's heart health by closing gender disparity gaps in research and clinical trials. Research Goes Red expanded its reach and impact through a COVID-19 survey in 2020, assessing the top concerns women have related to the health, social, economic and emotional impact COVID-19 has had on their lives. Future surveys on health factors unique to women include maternal health, mental well-being and racial and gender bias within the health care system.

"If we can have women from different geographic locations and different racial and ethnic backgrounds enrolled, that may allow us to identify new risk factors for heart disease that will help women improve the quality of their lives," Aggarwal said.


The pandemic has resulted in a new dimension to her study, she said.
"Women are disproportionately affected by the pandemic in terms of overall health, economics and unpaid work," Aggarwal said. "They're traditionally taking on more in terms of domestic responsibility. With children out of school in many parts of the country, their burden has increased in terms of caretaking, housekeeping, taking care of themselves on top of that. It's a lot to balance."

The pandemic also has changed the way researchers study women, who are undergoing blood tests at their local lab and engaging in video conferences and phone calls.

"We're looking at a diverse range of women, ethnic and racial and geographical," Aggarwal said. "This opens up a whole new world of possibilities in terms of who is participating and who may have been previously ignored.

"For women who are participating, they really are contributing to research that could potentially help millions of women in future generations."
Read the press release announcing Research Goes Red.
---