Caring for Someone with Heart Disease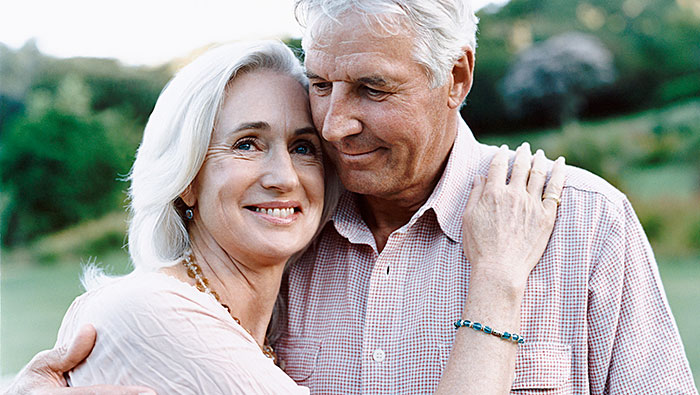 One of the sad truths of heart disease is that it's often as difficult on the caregiver as it is on the patient. And as a busy woman, not only has the level of pressure and stress increased, but so has your workload.

"I see life from an entirely different perspective," explains one caregiver. "I feel like I'm living in a parallel universe of some kind. Everyone around me is living a normal life, life goes on, I pass people going about their day-to-day life, but my life is someplace totally disconnected from everyone."

Sound familiar? You don't need anyone to tell you how challenging and stressful your role can be. But despite the mental and physical exhaustion you're coping with, you can't let your role as caregiver wreak havoc on your life.
Be patient with yourself.
First and foremost, acknowledge that being a caregiver is stressful. Yes, you have a big responsibility caring for your loved one. But the bigger responsibility is taking care of yourself.

There are going to be days when you're angry. Or maybe you're past feeling angry and starting to feel resentful. Perhaps you're beginning to feel like you're all alone. Other times you might feel happy and fulfilled by making a difference in someone's life.

Those feelings may switch on and off several times a day. So give yourself a reality check and accept that there are going to be emotions and situations that you can't control. You won't be perfect all the time. And you know what? That's okay. Nobody's perfect and nobody expects you to be.
Here are a few healthy ways to cope:
Take off the cape. Stop trying to be a superhero.

This means realizing that it's okay to say 'no' when things start to feel too overwhelming. And when someone offers to lend you a helping hand, accept the extra help.

Ask for support.

The stress or anxiety you're feeling as a heart disease caregiver isn't uncommon, so ask for support from family and friends. Keep in touch with your doctor, and get help if you need it.

Don't neglect your own health.

You've dedicated yourself to making sure that someone else is eating right and exercising. But ask yourself this: What have you done for yourself lately?

Find an outlet for stress and burnout.

Making time for yourself isn't selfish – it's smart. So try a yoga class, learn to meditate, watch a funny movie or treat yourself to a massage.
Remember, what you're doing is a great thing. You've joined the ranks of a movement 627,000 women strong who have come together to fight for the health of all women. And the care you are providing is helping to make it possible to end this killer once and for all. Learn more tips or find resources.
---