Caring for Someone Who Has Had a Stroke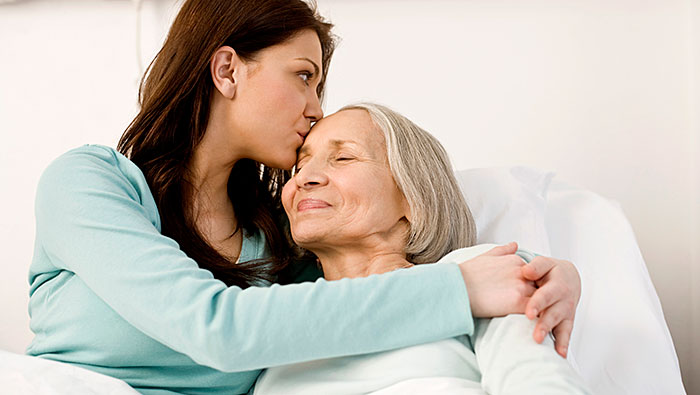 As DeFannie Davis knows, the stress of caring for someone who's had a stroke takes its toll in small ways. And that stress can leak into other areas of life. "There are no family vacations," explains DeFannie. "And since life is frequently interrupted by emergencies and their aftermath, 'quality time' gets compromised."
But it can be immensely rewarding, too. "I enjoy caring for my dad because it brings us closer even though there are times when he has no idea who I am," says Lisa Young.
As emotionally satisfying as it can be to know you're helping a loved one on their road to recovery, it can be equally as exhausting. The emotional stressors can drive your family apart or instill the feeling that there's no way out. The result is often neglecting your own physical and mental well-being.
Caring for yourself during this time may seem easier said than done.
But there are a number of things you can do to stay mentally and physically strong during this stressful time.
Get the support you need

It's important to know that your feelings of guilt and frustration are normal. So don't be afraid to ask for help. Get counseling or join a support group – whatever feels right for you. Just remember: You should never feel like you have to go through this alone. If there aren't support groups in your area or getting to one is too difficult, you can connect with others online. And don't forget that it's okay to ask those around you for help. Reach out to family members and friends to see if they're willing to help by running errands, helping to cook dinner or do other things on your growing to-do list.

Stay on top of your own health

The job you've taken on is an important and honorable one, and you can't afford to get sick. A couple of ways to help ensure that you won't is by staying away from salty and sugary snacks, no matter how tempting and easy it is to reach for them.

Instead, try to eat healthy and make time for exercise. You'll not only feel better after some physical activity, but you'll also boost your energy levels. You should also make getting a good night's sleep a top priority, and when you're reminding the person you're caring for about an upcoming doctor's appointment, remember to schedule your own check-ups.

Schedule "me time"

How are you supposed to take care of someone else if your own mental or emotional well-being is in decline? It's important to take time for yourself; so try a yoga class, learn to meditate, watch a funny movie or treat yourself to a spa day. Whatever form of relaxation you prefer, learn to make it a regular priority so you don't experience burnout.
---