Women Who Made History in Cardiology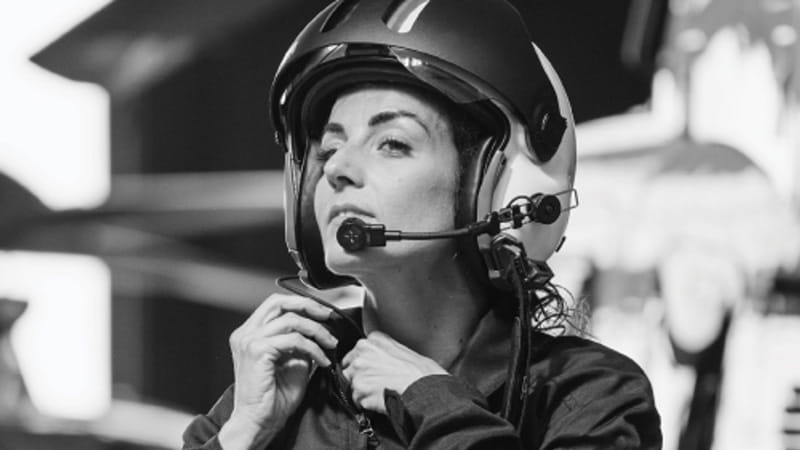 In the nearly 100 years since the American Heart Association (AHA) was founded in 1924 we have seen incredible contributions in the fight against cardiovascular disease. Several of these historic advancements are thanks to fierce women.
Innovations and discoveries including the MRI, an international classification system for congenital heart defects, and the lifesaving power of the left ventricular assist device are all thanks to women and have changed the trajectory of cardiovascular disease.
1936 – Maude Abbott, M.D. invents an international classification system for congenital heart disease.
1943 – Myra Adele Logan, M.D. becomes the first woman to operate on a human heart.
1964 – The AHA chooses biochemist Mildred Cohn, Ph.D. as its first female career investigator. Her work contributed to the development of the MRI.
1965 – Pediatric cardiologist Helen Taussig, M.D. becomes the first woman president of the American Heart Association.
1985 – Margaret Allen, M.D. becomes the first female surgeon in the United States to transplant a heart.
2001 – AHA-funded researcher Christine Moravec, Ph.D. reports that left ventricular assist devices can reverse diminished heart muscle performance in people with heart failure who are awaiting a transplant.
2022 – Christine E. Seidman, M.D. receives the 2022 Research Achievement Award, the AHA's highest honor for her groundbreaking discoveries in the genetics of cardiomyopathy.
Despite these accomplishments, cardiovascular disease remains the No.1 killer of women. More women are needed in the classroom, in the laboratory, and in office to develop lifesaving solutions and raise awareness. The AHA and Go Red for Women are working to change the course of history for women's cardiovascular health through the following initiatives.
Research Goes Red
Go Red for Women and Verily's Project Baseline have joined forces on Research Goes Red, an initiative that engages women across the United States to contribute to health research by participating in surveys, focus groups and clinical research to help create the world's largest women's health registry and platform for research.
STEM Goes Red
Go Red for Women is working to ensure the next generation of women are at the forefront of good heart health by pursuing careers in Science, Technology, Engineering and Math (STEM). STEM Goes Red draws from the AHA's strong legacy of science, education and discovery to help propel young women into rewarding STEM careers.
Health Equity Research Network (HERN) on Disparities in Maternal-Infant Health Outcomes
The AHA is funding a new $20 million initiative comprised of a network of special projects focused on advancing the understanding of the factors underlying the disproportionate impact of pregnancy complications and deaths among Black and Native American pregnant people and those living in rural areas.
Go Red for Women Real Women Class of Survivors
The American Heart Association's Go Red for Women Real Women are national volunteers selected to represent a diverse sisterhood of survivors, who actively, urgently and passionately champion women's cardiovascular health. The Real Women share their stories of survival to raise awareness of heart disease and stroke in women and inspire others to take charge of their own health and mental well-being.
Download Historic Women and Moments Infographic (PDF)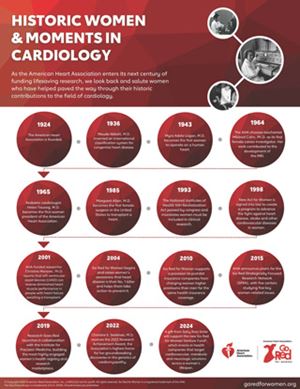 ---