16 Science-Backed Reasons Adopting a Dog Could Be Good for Your Heart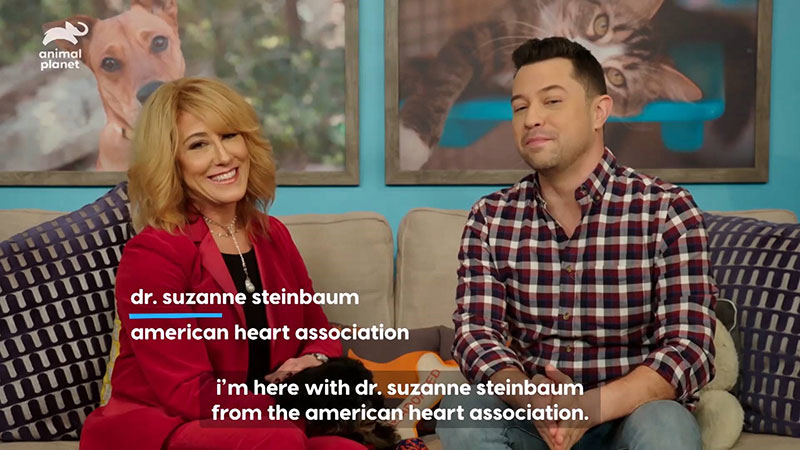 Listen to Puppy Bowl Referee Host Dan Schachner talk with Dr. Suzanne Steinbaum about how adopting a dog can be good for your heart.
(As if we didn't already know that!)
Sports fans and pet fans alike look forward to Puppy Bowl XVI. So we rounded up 16 facts that reinforce how pets can be good for your heart.
Dogs and your health:
1. Studies show that dog owners may live longer than non-dog owners.
2. Dog owners are 31% less likely to die from a heart attack or stroke than non-dog owners.
3. People with prior heart events who had a dog living at home had a 65% reduced risk of death.
4. Dog owners who walk their dogs regularly face one-third the risk of diabetes of those who don't own a dog.
5. Dog parents are more likely to reach their fitness goals than those without canine companions.
6. Pet companionship may provide important social support and is a powerful predictor of behavior changes that can lead to weight loss.
7. Dogs can help with chronic conditions and prevent chronic disease.
8. Pet ownership is an important form of social support that can benefit patients with heart disease or stroke.
Less stress with dogs:
9. When we see, touch, hear or talk to our companion animals, we feel goodwill, joy, nurturing and happiness. At the same time, stress hormones are suppressed.
10. Studies show that the mere act of petting a dog decreases blood pressure.
11. Having a pet can help increase fitness levels, relieve stress and boost overall happiness and well-being.
12. Dogs help ease people out of isolation or shyness. Studies find that owning and walking a dog increases social interaction.
Dogs, pet parents and the family:
13. Dog-owning families often promote physical activity within the household.
14. Dog parents are more likely to fit in the recommended level of physical activity than those who don't have a dog

15. Dog parents are 34% more likely to fit in 150 minutes of walking per week recommended by the AHA than non-dog owners.
16. Dogs are always there to comfort you. They put a smile on your face every day.
---