Be Well Together
Let's continue to band together during these stressful times to keep our minds and bodies fit.
Learn About Meditation to Boost Your Well-Being
Along with healthy eating and regular physical activity, practicing meditation or mindfulness may help you manage stress and high blood pressure. It also may help you sleep better, feel more balanced and connected and possibly lower your risk of heart disease.
Recorded Well-Being Workout Videos
Take some time and re-set your mind (and body) with yoga and meditation practices. Consult your doctor before starting an exercise regimen and for modifications that best meet your individual needs.
Find Your Mantra and Put it into Practice
Give a Gift that Saves Lives
From heart disease to coronavirus, we're determined to help the hearts you love.
Reimagine gift-giving this year by making a donation in a loved one's name.
Then they'll be joining us in keeping families and communities healthy and safe as a result of your dedicated support.
We're made for this moment.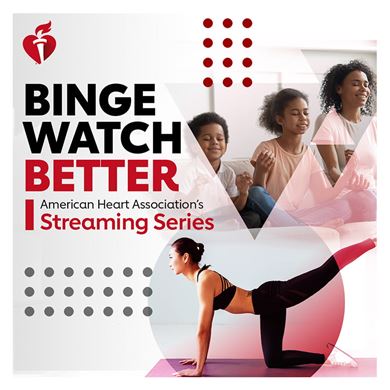 Get Whole Body Healthy with our Streaming Series
Featuring guided mindful meditation, yoga, strength and cardio workouts, dance parties and more.
Check Facebook and YouTube for live and recorded events.
Share with Your Friends and Let's Be Well Together