Why I Advocate: My Journey to Capitol Hill to Champion Heart Health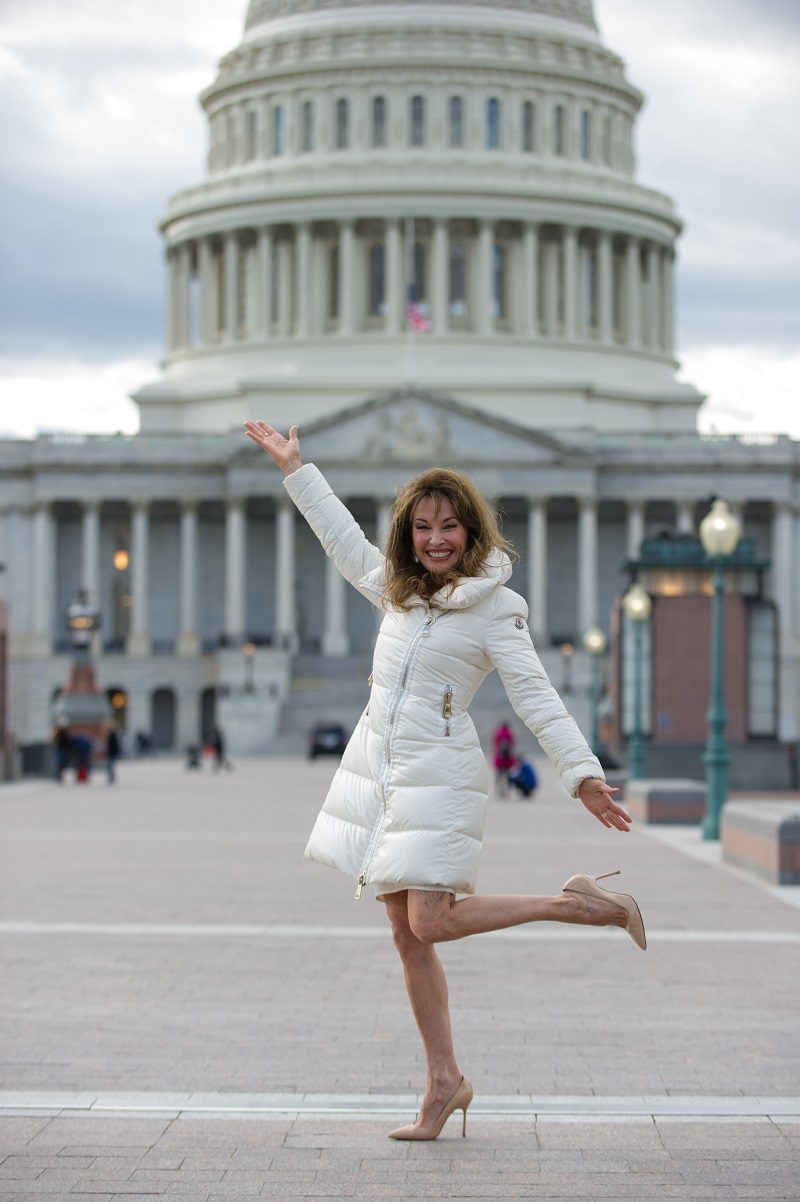 By Susan Lucci
The month of October carries special meaning in my heart. My life forever changed a year ago following a health scare. A day of shopping for a friend's birthday turned into an overwhelming series of events that resulted in the discovery of two blocked arteries, the surgical placement of stents and a brief hospital stay. Ultimately, these events resulted in the shocking reality that despite my best efforts to lead a healthy life, genetics and family history still won.

I was fortunate to prevent a heart attack and my heart is now stronger than ever before. However, I recognized that for a majority of the 121 million people in the U.S. living with heart disease and the complications of stroke that outcome is not always the case. The road to recovery is long and devastating for patients physically, mentally and financially. At a cost of nearly one billion dollars a day, cardiovascular disease is the nation's most expensive disease, with costs projected to exceed one trillion dollars a year by 2035.

Knowing the warning signs of a heart attack saved my life. Today, as national ambassador for the American Heart Association's Go Red for Women movement, I educate women about the fact that cardiovascular disease is their greatest health risk and claims the lives of one in three mothers, daughters, sisters and friends. Although considerable progress has been made in the areas of awareness, treatment and scientific guidelines for women, there is still more work to do, especially when it comes to public policy.

Almost a year after my own event, I headed to Capitol Hill with volunteers, survivors, researchers and decision-makers as part of the American Heart Association's "You're the Cure on the Hill." We asked elected representatives to act in support of policies that address cardiovascular disease, which remains the leading cause of death in our country. We were a relentless force urging legislators to do the following:

•Support legislation to ban the sale of flavored tobacco products, including electronic cigarettes. The alarming rise of e-cigarette use among youth has reached epidemic levels, requiring immediate action by the administration and Congress. Five million kids in the U.S. now use e–cigarettes, and the e-cigarette industry hopes the more than 15,000 flavors like mango, cotton candy and mint currently on the market will compel more kids to start. Not surprisingly, 97 percent of current youth who use e-cigarettes say they prefer flavored products.

•Continue the nation's commitment to finding cures for cardiovascular disease. Nearly half of U.S. adults have some form of cardiovascular disease. Robust funding for medical research at the National Institutes of Health (NIH) remains our country's best hope to discover innovative ways to prevent, diagnose, treat and ultimately develop cures for heart disease and stroke.

•Support legislation that would protect patients from surprise medical bills. Nearly 60 percent of insured Americans have received a surprise medical bill for care they thought was covered by their insurance. Cardiovascular patients are particularly susceptible to these bills because their care is often urgent and expensive – especially when they require emergency transportation to ensure they receive the care they need as quickly as possible. Policymakers should craft solutions that protect patients from surprise balance bills in all health care settings, including emergency transportation.

I am honored to have joined in alongside heart disease and stroke survivors in support of these critical policies. Together, we will help the American Heart Association achieve its life-saving mission – to be a relentless force for a world of longer, healthier lives.
---