Eat More Color Infographic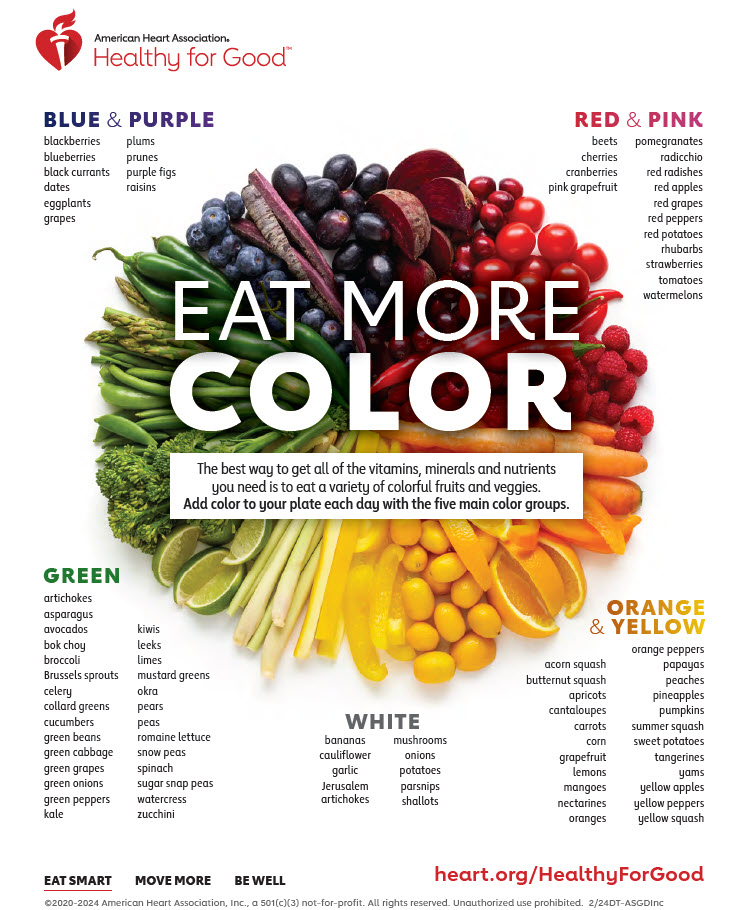 The best way to get all of the vitamins, minerals and nutrients you need is to eat a variety of colorful fruits and veggies. Add color to your plate each day with the five main color groups.
Red & Pink
beets
cherries
cranberries
pink grapefruit
pomegranates
radicchio
red radishes
red apples
red grapes
red peppers
red potatoes
rhubarbs
strawberries
tomatoes
watermelons
Blue & Purple
blackberries
blueberries
black currants
dates
eggplants
grapes
plums
prunes
purple figs
raisins
Yellow & Orange
acorn squash
butternut squash
apricots
cantaloupes
carrots
corn
grapefruit
lemons
mangoes
nectarines
oranges
orange peppers
papayas
peaches
pineapples
pumpkins
summer squash
sweet potatoes
tangerines
yams
yellow apples
yellow peppers
yellow squash
White
bananas
cauliflower
garlic
Jerusalem artichokes
mushrooms
onions
potatoes
parsnips
shallots
Green
artichokes
asparagus
avocados
bok choy
broccoli
Brussels sprouts
celery
collard greens
cucumbers
green beans
green cabbage
green grapes
green onions
green peppers
kale
kiwis
leeks
limes
mustard greens
okra
pears
peas
romaine lettuce
snow peas
spinach
sugar snap peas
watercress
zucchini
heart.org/addcolor
#AddColor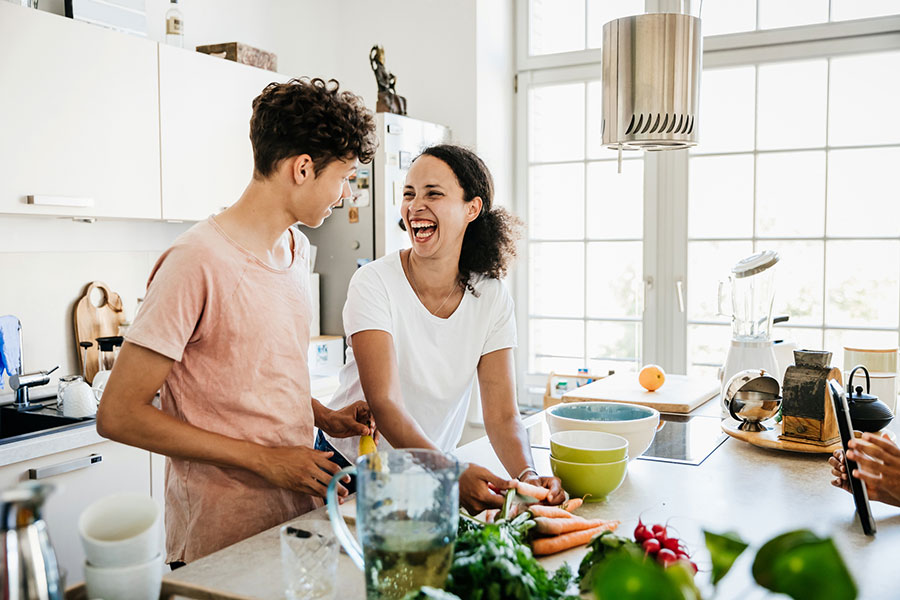 Join Healthy for Good™ and get our free Shop Smart, Eat Smart digital recipe booklet while supplies last!
Kroger Health
Nationally Sponsored by

Eggland's Best
Nationally Supported by