American Heart Association receives $1 million from CVS Health Foundation to improve maternal health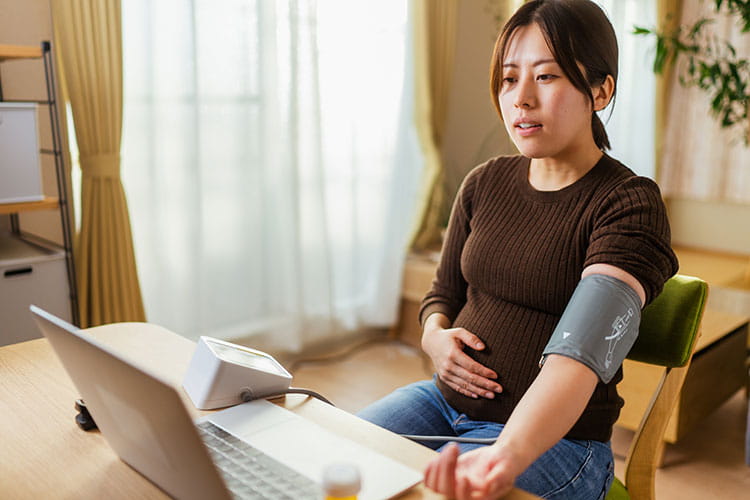 New mothers in Hampton Roads, VA and Orlando, FL will now have improved access to hypertension care during the critical life stages of pregnancy and postpartum.
The CVS Health Foundation awarded the American Heart Association $1 million over two years to link women and health care providers to hypertension education and blood pressure monitoring and treatment during pregnancy and postpartum. It will use strategies, including doula-mediated referrals, to help improve the heart health of Black mothers during pregnancy and postpartum in these two communities.
Even after adjusting for socioeconomic status, access to health care and other medical conditions, researchers have found that compared to white women, pregnant Black women were 45% more likely to die in the hospital, 23% more likely to have a heart attack, and 57% more likely to have a stroke.[1]
"The American Heart Association is proud to continue to deepen the impact of our work with CVS Health to improve the cardiovascular health of all women," said Nancy Brown, Chief Executive Officer, American Heart Association. "Cardiovascular disease is the number one killer of new moms. Addressing the maternal health crisis in our country is at a critical point. By meeting new mothers where they are and using culturally relevant resources and messengers to address hypertension, we are helping women have healthier pregnancies which will improve the lifelong health of both moms and their babies."
"Black women have a maternal mortality rate 2.6 times higher than White women, and studies continue to show that over 80 percent of maternal deaths in the U.S. could have been preventable," said Sheryl Burke, Senior Vice President of Corporate Social Responsibility and Chief Sustainability Officer, CVS Health. "By collaborating locally with organizations who know the community best, we are working to diversify the doula workforce, and bring maternal health services and educational resources to the people that need it most."
The American Heart Association and CVS Health are committed to improving maternal health outcomes for historically marginalized communities by addressing the conditions most often associated with maternal mortality and severe morbidity.
[1] https://newsroom.heart.org/news/black-women-have-the-highest-risk-of-pregnancy-related-heart-problems-in-the-us
---