Show Us Your Good
The American Heart Association is here to help YOU be an influencer of goodwill with a menu of ways you can show up and share up. #ShowUsYourGood
Helping and giving back to neighbors, health care workers and others is how we can be powerful during this critical time. Share your good acts via posts, comments and photos on social media at the hashtag #ShowUsYourGood and help us motivate and encourage others to seek out and share the good. Need ideas to get started? Your connection to something amazing is just a little further down the page so keep scrolling!
Now is NOT the time to be humble. It's time for the humblebrag. It is praise-worthy, random acts of kindness time. It's "share it with the world" time. To motivate others. To inspire even greater good. Celebrate the selfies during good deeds. Share what joy you find, so the world can pass it on. Be an influencer for goodwill. Show us your good. And like it. #ShowUsYourGood
Donate Blood

Hospitals are facing extreme shortages, but donation centers remain open and have instituted new sanitation protocols to ensure the safety of symptom-free donors.
Check on Seniors

Check on elderly in your area who may be isolated by social distancing. Consider reaching out to senior living facilities to offer virtual interactions.
Make or Donate Masks
Volunteers who sew are needed to help make CDC-recommended masks for family, friends and donations to the general public.
Double-up on Shopping

When you're out for your regular shopping trip, pick up items for an at-risk neighbor or relative. Consider heart healthy, shelf-stable items.
Foster a Shelter Animal

Help animal shelter staff by agreeing to foster an animal currently in a shelter. Spending time with pets can lower stress and even your blood pressure.
Advocate for Child Nutrition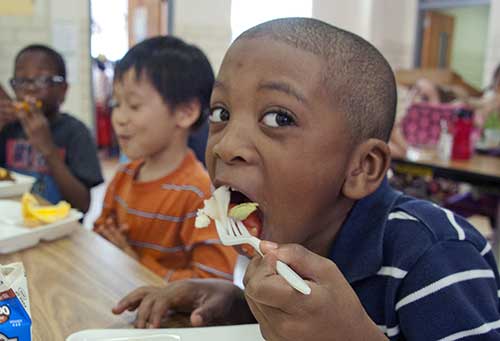 Add your voice: We're calling on Congress to support legislation to provide free meals to all children this school year. Join us in advocating for children who have been impacted by the pandemic to have access to nutritious food so that no child goes hungry!
Support a Nonprofit
Nonprofits need financial support now more than ever as they research and address many issues that are a direct result of the coronavirus crisis.
Become a "Heart Healthy Influencer" on Social Media
Join our social media efforts to influence friends, family, and even strangers to make healthier decisions- and ultimately save lives! You can help us by following our accounts, engaging with our content or taking part in social media challenges. Interested in getting involved? Fill out our volunteer form and check "social media ambassador".
Show Frontline Workers Gratitude
Safely send thank-you messages to health care staff, emergency responders, grocery store employees, delivery drivers, and others. Sponsor meal deliveries, make yard signs or write in a window to inspire and encourage.
Become a Power Ambassador for your Congregation
The American Heart Association and WW (Weight Watchers Reimagined) are committed to ensuring equitable health for all people. Help support the ongoing health journeys of African American women and faith-based communities by becoming a Power Ambassador to organize church groups for weekly online health lessons.
Learn to Save Lives
In as little as two minutes, you can learn updated techniques for administering hands-only CPR to help save a life. Then, by simply sharing the video with your networks, you can help us increase the rate of everyday citizens who know CPR. *In addition to watching the video, be sure to check out and share the additional information provided by the AHA on how to perform hands-only CPR during COVID-19.
Crisis Text Line
Due to shelter-in-place orders and physical distancing, mental health concerns have heightened and volunteers are needed to assist with the increased need. Crisis Text Line provides free, nationwide, 24/7 support for people in crisis, all via text message.