5 Must-Have Foods to Refresh Your Pantry
Finding the motivation to cook a meal at home isn't always easy.
Here are five foods to refresh your pantry!
Canned Fish or Chicken - Canned light tuna or chicken can be a go-to for sandwiches. Instead of mayo, stir in low-fat plain yogurt. Not in the mood for a sandwich? Stir it into low-sodium pasta sauce or use it as a topping for a green salad.


Canned Beans - With canned beans, you can have a meal in minutes. Make a salad with mixed greens, beans and veggies. Or for a hearty pasta sauce, sauté beans in a little olive oil with garlic, add low-sodium tomato sauce and serve over whole wheat noodles.


Canned Fruits and Vegetables - Canned fruits and vegetables are canned at the peak of their freshness and may be less expensive. Look for items with no added sugars and for less waste, save the juice for a smoothie or a mocktail!


Whole-Grain Pasta - Brown rice and other whole grains like couscous and quinoa are healthy and versatile. Add old-fashioned oats to your favorite low-fat yogurt, mix with nuts and berries and store in your fridge overnight for a quick on-the-go breakfast! Or add grilled or steamed vegetables to quinoa for a quick, one pot meal.


Nuts, Seeds & Nut Butters - In addition to their superior snackability, nuts are fabulous in salads, stir-fries, breads and even mixed into yogurt.
The best part? Many of these items can be bought in bulk to save money!
Do yourself a favor - keep these items on hand and make your pantry work for you!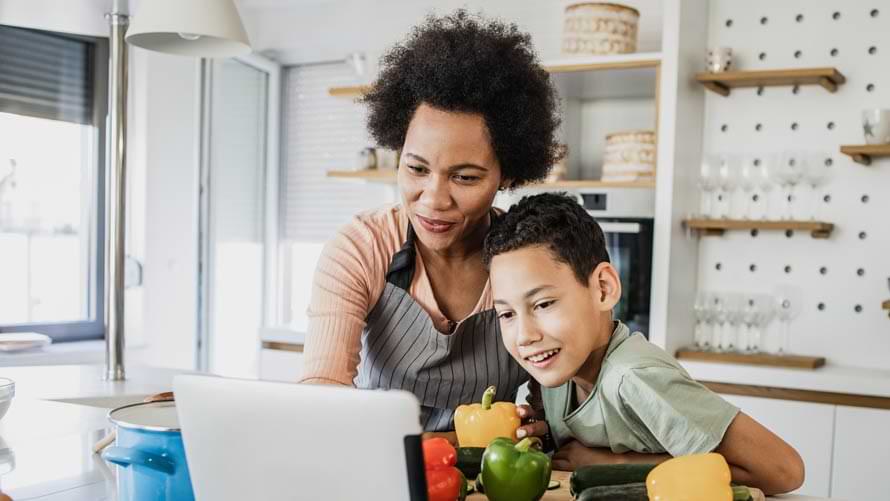 ---