About the Workforce Well-being Scorecard™
Obtenga información. Obtenga respuestas. Fortalézcase. Obtenga reconocimiento.
La nueva Tarjeta de Puntuación de la American Heart Association sobre el bienestar de los trabajadores está diseñada para ayudar a los empleadores a evaluar la cultura de salud y el bienestar de sus trabajadores para identificar las brechas y determinar cómo se compara su progreso con el de otras organizaciones. Los estudios han demostrado que los programas de salud y bienestar de los trabajadores que están bien diseñados, totalmente implementados y evaluados con rigurosidad pueden dar como resultado una mejor salud, productividad y retención de los empleados.
For the Oct. 31 Workforce Well-Being Scorecard™ deadline, organizations will not be required to submit employee health data. The total Scorecard score and recognitions will be solely based on answers to the 93 best-practice questions. Workplace Health Achievement sunsets August 1, 2022.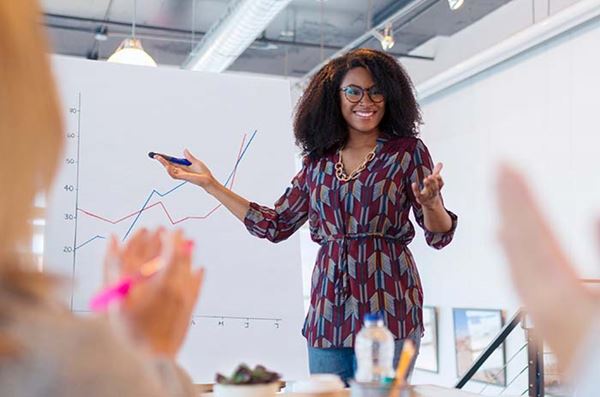 Need Assistance?
For additional assistance, contact customer support at [email protected] or 1-888-242-4503.
Congratulations to the 2022 Recognized Organizations
These organizations have been recognized by the American Heart Association for their implementation of quality workforce health and well-being programs and culture of health best practices.
Platinum
American Heart Association
Apex Benefits Group, Inc
Baird
Bank of America
Banner Health
Baptist Health South Florida
Bean Automotive Group
Broward County Government - WellBeing Program
CareFirst BlueCross BlueShield
Chevron
City of Highland Village
CME Group
CNO Financial Group
County of Chester
Crum & Forster
Crystal Clean Green Cleaning
Deloitte
Edwards Lifesciences
Erie Insurance
Grady Legal, PA
Grinnell Mutual
Humana
Merck & Co., Inc.
Nestlé in the U.S.
Packard Culligan Water
PSECU
Sentara Healthcare
Texas Health Resources
The Starr Group
UCLA Health
United HealthGroup
Utica National Insurance Group
VF Corporation
Village of Wellington
Gold
AIG
Akin Gump Strauss Hauer & Feld LLP
Allegacy Federal Credit Union
Amarin Pharma Inc.
Amgen, Inc.
Associated Bank
Atrium Health
Aultman Health Foundation
Availity, L.L.C.
AVANGRID
Avera Health
Banyan Air Services, Inc.
Baptist Health
Baylor University
Blue Cross and Blue Shield of Alabama
Broadstep Behavioral Health, Inc.
Brown University
Capital District Physicians' Health Plan, Inc. (CDPHP)
Carrier Global Corporation
Catawba Valley Medical Center
CESA #1
Chevron Pascagoula Refinery
Children's Healthcare of Atlanta Cardiology
Children's Wisconsin
Ciena
Cigna - Midwest
City Of Alexandria
City of Bloomington, Illinois
City of Coconut Creek
City of Doral
City of Ennis, Texas
City of Jefferson, MO
City of Lancaster
City of Memphis
City of Mesa
City of Scottsdale
City of Tucson
City of Wilson
Clerk of the Circuit Court and Comptroller, Palm Beach County
Collegiate School
CompTIA
Contec Inc.
Cook Children's Hospital
County of Marin
Crisafulli Bros. Plumbing and Heating Contractors, Inc.
CSAA Insurance Group
Delta Air Lines
Desert Oasis Healthcare
Donor Network of Arizona
Dow
Dr. Reddy's Laboratories Inc.
Duval County Public Schools
Eisai Inc.
Eisenhower Health
Elements Financial
Ericsson Inc.
Faith Technologies Incorporated
First Horizon
First Insurance Company of Hawaii, Ltd.
Florida Department of Health in Broward County
Gas South
Georgia Power Company
Gilead Sciences
Great HealthWorks
Greeley-Evans School District 6
Greenleaf Hospitality Group
GTE Financial
HealthSource Solutions
Helen of Troy
Higginbotham
High Point University
Hill & Wilkinson General Contractors
Hill Physicians Medical Group
Hillsborough County Public Schools
Hitachi Astemo Greenfield (Tarboro Plant)
Huntington Health, An Affiliate of Cedars Sinai
Huntsville Hospital
Husch Blackwell LLP
IDEXX Laboratories
Imagine360, L.L.C.
infirmary health
Jamestown Board of Public Utilities
Jefferson County, Colorado
Johnson & Johnson
Kaiser Permanente
Kemin Industries
Koch Industries, Inc.
KKR
Lacks Enterprises, Inc.
Lam Research
Levi Strauss & Co.
Lifespan
Louisville Metro Government
MaineGeneral Health
Mark Miller Subaru
Marsh McLennan Agency-Bouchard Region
Mashburn Construction
Mate Precision Technologies
Memorial Health
Metro Nashville Public Schools
Metropolitan Atlanta Rapid Transit Authority (MARTA)
Molex
NASCAR
Nascentia Health
Nektar Therapeutics
Nemours Children's Health
Newport News Shipbuilding
Nielsen
Norfolk Healthcare Consortium
Northern Arizona Healthcare
Northern Kentucky University
Northrop Grumman
Nova Southeastern University
Orange County Library System
Palm Beach County Sheriff's Office
Perdue Farms
Pima Community College
Premier Health
Premium Waters, Inc.
Prisma Health
Quest Diagnostics
R&R Insurance
Rock House Farm Family of Brands
Ross & Yerger
Sacred Heart University
Safran Landing Systems
Saint Meinrad Archabbey
Sanofi U.S.
Savannah River Nuclear Solutions, LLC.
Schneider Electric
Solano County
Southeast Service Cooperative
Southern Adventist University
St. Elizabeth Healthcare
The Breakers Palm Beach
The School District of Palm Beach County
Trane Technologies
University of California, Los Angeles
U-Haul International
United Independent School District
University of California, Irvine and UCI Health
University of San Francisco
University of Virginia
UR Thompson Health
USI Insurance Services
Virginia Beach City Public Schools
Walsh Duffield Cos., Inc.
West Bend Mutual Insurance Company
Western Municipal Water District
WOGF-Daystar Television Network
ZOLL Medical Corporation
Silver
AC Transit
ALPHA House of Pinellas County
Arizona Department of Administration
Ashland University
AssetMark
Badger Liquor Co., Inc.
Banker Lopez Gassler P.A.
Bay Area Hospital
Blue Cross and Blue Shield of Kansas
BMC Software, Inc.
Bowers + Kubota Consulting
Broward Sheriff's Office
CARF International
Carma Laboratories Inc.
Carolina Caring, Inc
Cheshire Public Schools
CITY Furniture
City of Coral Springs
City of Fort Collins
City of Largo, Florida
City of Maple Grove, Minnesota
City of Oakland
City of Rocky Mount
City of Vineland, NJ
City of Virginia Beach
Coachella Valley Water District
Cobb County Government
ColonialWebb
Core Creative
County of Mendocino
Delta Dental of NJ & CT
Dermatology Consultants, PA
Dixie Pulp & Paper, Inc.
Dollar Tree and Family Dollar
Doris USA Inc.
ESL Federal Credit Union
Excellus BlueCross BlueShield
Experian
Fairchild Medical Center
Farm Bureau Financial Services
Farmers Mutual of Nebraska
Federal Realty Investment Trust
First Business Bank
Fontana Unified School District
Franklin Special School District
Gentex Corporation
McCarthy Building Companies
GOJO Industries Inc.
Gulfshore Insurance
Hall County Government
Hoosier Energy
Horizon Honors Schools
Hudson Valley Credit Union
IDI Composites International, Inc
Insuramax
KLINGSPOR Abrasives, Inc.
Lycoming County Insurance Consortium
LCMC Health
LYNX Transportation
Martin Starnes & Associates, CPAs, P.A.
ME GLOBAL INC
MEB Management Services
Mediacom Communications Corporation
Mercedes-Benz U.S. International
Milwaukee County
Monument Health
Nazdar
Novant Health
Oceanside Unified School District
Ohio University
PegasusTSI, INC
Royal Oaks
Phoenix Union High School District
Pinehurst Medical Clinic
Port of Oakland
RTI International
Rural Wisconsin Health Cooperative
San Diego County Regional Airport Authority
San Diego Unified School District
Select Health of SC
South Central Service Cooperative
St. James Hospital
Swedish Medical Center
Tampa General Hospital
Teledyne Brown Engineering
Tempe Union High School District
The Bonadio Group
The Christ Hospital Health Network
Town of Longboat Key
Town of Penfield
Trident Seafoods
Turner Construction- MMC Expansion Project
University of California, Berkeley
University of California, San Francisco (UCSF)
United Health Services, Inc.
UAMS- University of Arkansas for Medical Sciences
University of California, Davis
University of California, Santa Cruz
University of Richmond
Virginia Commonwealth University (VCU)
W3 Insurance
Wayne HealthCare
University of Alabama
Wyndham Hotels & Resorts
Yuma Regional Medical Center
Bronze
Bergeron Automotive
Buehler's Fresh Foods
Calexico Unified School District
Central Union High School District
Chicanos por la Causa
City of Chula Vista
City of La Quinta
City of Newton
City of Upland
County of Tulare
Cucamonga Valley Medical Group
Elk Grove Unified School District
Isana Academies
Marin Community College District
Milwaukee County Transit System
National Information Solutions Cooperative (NISC)
Neiman Marcus Group
Poway Unified School District
Public Agency Coalition Enterprise (PACE)
Rainbow Municipal Water District
Sacramento County
Superior Court of California – County of Sacramento
San Joaquin Regional Transit District
South Baldwin Regional Medical Center
Syracuse Orthopedic Specialists, PC
Tandem Diabetes Care, Inc.
The Bank of Tampa
Completers
Corpuz Family Dentistry
Greene County Department of Public Health
Sampson County Schools
Empowering Leaders To Prioritize Employee Health
In a new Forbes spotlight, AHA celebrates companies committed to the health and well-being of their workforce and shares key insights from three executives.
The American Heart Association applauds the 2022 Workforce Well-being Scorecard organizations below for their commitment to building a culture of health and well-being.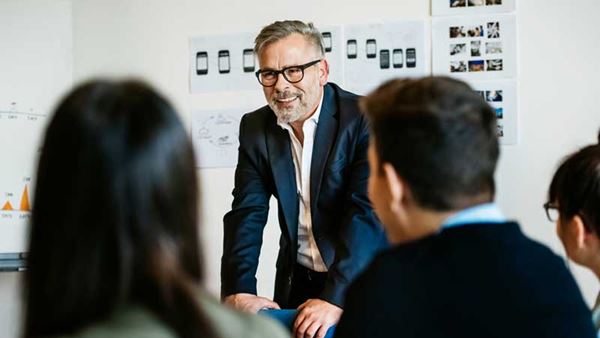 Grounded in the latest Science
La tarjeta de puntuación se ha desarrollado en colaboración con científicos líderes y voluntarios de bienestar en el lugar de trabajo, y se basa en la ciencia de la American Heart Association. Los empleadores tienen la opción de enviar datos de salud de los empleados para lograr el reconocimiento Platino, y la AHA ofrece una herramienta gratuita de evaluación de salud en línea para recopilar los datos, si es necesario.
La renovada Tarjeta de Puntuación se ha mejorado para incluir la evaluación de los siguientes aspectos:
Problemas de salud mental
Estrategias de bienestar de la organización para abordar el agotamiento de los empleados
Strategies to promote health equity in the workforce
Apoyo del empleador a la salud financiera, un elemento clave del bienestar
Impacto del voluntariado y las asociaciones con la comunidad
"La American Heart Association es un apoyo importante para nuestro programa de bienestar de los empleados aquí en Children's Wisconsin debido a la orientación amplia, confiable y práctica que proporcionan en lo que respecta a la salud en el lugar de trabajo".
Eric Zarek
Gerente del Programa de Bienestar
Children's Wisconsin
"Como empresa de atención médica, el bienestar de nuestros empleados es muy importante, y la American Heart Association nos da las herramientas que necesitamos para que nuestro lugar de trabajo sea más saludable para todos".
Kate Rolf
Presidente y Directora Ejecutiva
de Nascentia
"The American Heart Association's focus on mental well-being and work-life balance is a full-fledged light into a company's true total wellness for its employees. In today's environment, to be whole you have to have health and well-being: body, mind and spirit."
Buddie DeRucher
Health And Wellness Coordinator
Utica National Insurance Group