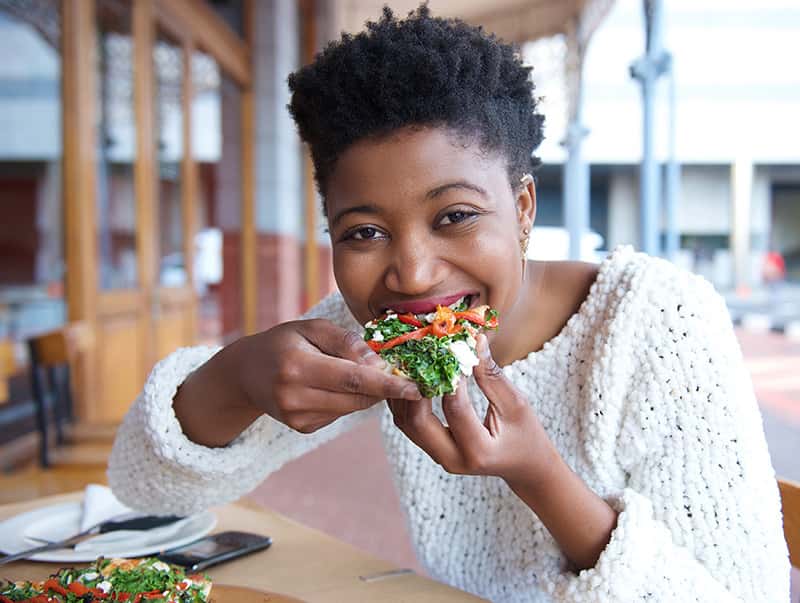 If starting the year off with a healthier diet is your goal, one eating trend is gaining scientific support — a plant-based diet. Research has shown that eating a plant-based diet may lower cardiovascular risk, lower your risk of death and even slow cognitive decline for some.
A plant-based diet emphasizes foods made from plant products, such as tofu, grains, fruits and vegetables, rather than animal products, such as cheese and meats. However, it isn't the same as eating a strict vegetarian or vegan diet. But research shows that going plant-based can help you reap many health benefits.
Heart health at any age
A study published in the Journal of the American Heart Association (JAHA) in 2019 showed that eating more plant-based foods was associated with a lower risk of heart attacks, stroke, heart failure and other cardiovascular conditions. The researchers analyzed the eating habits of 10,000 middle-aged US adults over nearly 30 years. They also found that the participants who ate the most plant-based foods had a 32% lower risk of dying from a cardiovascular disease and a 25% lower risk of dying from any cause compared to those who ate the least amount of plant-based foods.
In another study published in Frontiers in Cardiovascular Medicine in 2021, researchers assessed eating-related data from over 400,000 participants. They noticed that the more someone adhered to a plant-based diet, the lower their risk of dying from cardiovascular diseases and the better their heart health was.
And it's never too late or too early to get started. Research has shown that eating plant-based foods that lower cholesterol levels can significantly reduce the risk of heart disease in postmenopausal women. Also, eating a plant-centered diet in young adulthood has been shown to lower the risk in middle age for heart attack, stroke, heart failure and several other cardiovascular conditions.
A plant-based diet doesn't just benefit your heart. Recent research shows that it can also slow cognitive decline, particularly in older Black adults who face roughly twice the risk for dementia as white adults and higher cardiovascular risks. These disparities are largely due to systemic and societal issues that historically have limited access to care, medication, nutritious foods and other resources that can lower risks.
Go plant-based the healthy way
Not all plant-based diets are alike. It's important to remember that just because a food is plant-based doesn't necessarily mean it's healthy.
"The American Heart Association recommends eating a mostly plant-based diet, provided the foods you choose are rich in nutrition and low in added sugars, sodium (salt), cholesterol and artery-clogging saturated and trans fats," says Mariell Jessup, M.D., the chief science and medical officer of the American Heart Association. "For example, French fries or cauliflower pizza with cheese are plant-based but are low in nutritional value and are loaded with sodium. Unprocessed foods, like fresh fruit, vegetables and grains, are good choices."
A 2019 study published in Circulation analyzed the effects of changing the quality of a plant-based diet over 12 years on over 75,000 participants. The researchers found that changing your eating habits to a more high-quality plant-based diet can lower your risk of death and cardiovascular disease. And eating fewer plant-based foods over time can increase those risks.
While all this research highlights the importance of eating more fruits and vegetables, none of it necessarily suggests adhering to strict vegetarian or vegan diet to reap health benefits. Instead, it shows the positive impact eating more plant-based foods can have on your heart and overall health.
---