How middle-aged women see themselves can affect their heart health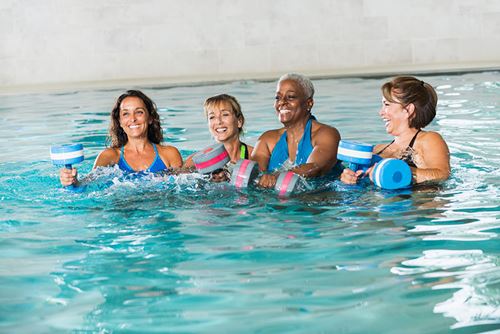 The way women in midlife assess their social roles may affect their heart health, according to a study in the Journal of the American Heart Association.
The research found women who felt more stressed at their jobs or in their roles as caregivers, mothers and spouses had greater odds of having high blood pressure, being overweight and not eating a healthy diet.
Those who felt their roles were more rewarding were substantially more likely to be physically active and to not smoke. And that can potentially help their heart health, said lead author Andrea Leigh Stewart. The research was part of her doctoral dissertation at the University of Pittsburgh Graduate School of Public Health.
But whether the stress and rewards influenced a woman's heart-healthy behaviors, or if those behaviors affected her feelings about her roles, remains unclear.
The study analyzed whether the stress and reward of social roles for women between the ages of 42 and 61 would affect their ability to maintain good heart health, as measured by seven risk factors: body mass index, blood pressure, blood sugar, cholesterol levels, physical activity, diet and smoking. The measures are part of what the American Heart Association calls Life's Simple 7.
The study found women who felt their roles were rewarding had 58% greater odds of engaging in at least two hours of moderate to vigorous physical activity per week and 30% higher odds of not smoking. Federal guidelines recommend adults get at least 150 minutes per week of moderate-intensity aerobic activity or 75 minutes per week of vigorous aerobic activity – or a combination of both.
The study also found that for every point higher a woman scored on her average stress rating, she had 13% lower odds of maintaining an ideal blood pressure, 10% lower odds of maintaining a BMI under 30, which is the clinical definition of obesity, and 18% lower odds of eating a healthy diet.
"Since this was an observational study, we can't tell which direction this relationship is going," Stewart said. Even for women with healthy habits, researchers don't know if less stress and higher satisfaction played a role. "Do women with more rewarding social roles feel more motivated to participate in regular physical activity? Or are the social roles themselves more physically active?"
Midlife can be a critical time for health, especially in women.
"In addition to physical and mental changes, women may be taking care of both children and aging parents, and their relationships with their spouses and jobs may also be changing,"
tewart said. "What happens to a person during these years has direct consequences for their health and well-being as they progress into old age, when they become more likely to experience physical illness or disability."
Managing the risk factors represented by those seven health metrics helps maintain more than good heart health – it also may improve brain health and potentially prevent or delay the onset of dementia, according to an 2017 AHA advisory.
"Research over the past several years has shown that what is healthy for the heart is healthy for the brain," said Hannah Gardener, an epidemiologist and associate scientist in the department of neurology at the University of Miami. Gardener, who was not involved in the study, has led prior research showing those who scored higher on the heart-healthy behaviors in Life's Simple 7 exhibited better cognitive performance than those with fewer heart-healthy behaviors.
"This study provides some indication that the high-reward roles in our lives can buffer some of the negative health effects of stress," Gardener said.
---