Heart-Check in the Grocery Store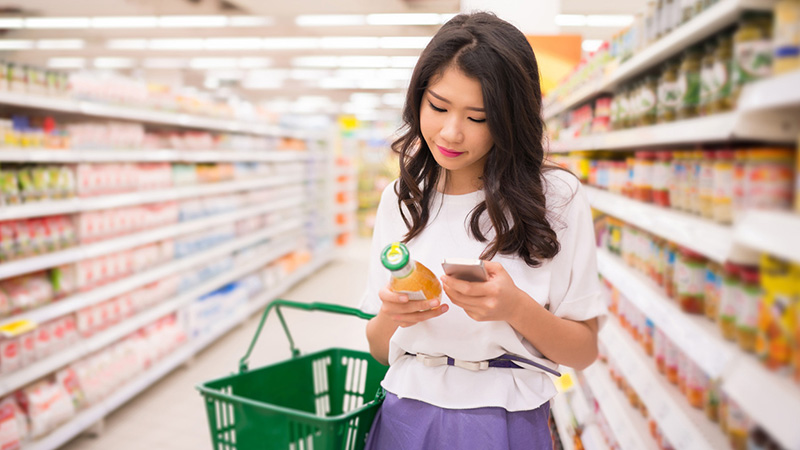 When the Heart-Check mark is on the label, you can be confident that it represents the science and credibility of the nation's leader in heart health. In fact, that's what makes the Heart-Check mark one of the most trusted and recognized nutrition symbols. Foods bearing the mark are building blocks that make it easier for you to construct a heart-healthy eating plan.
The Heart-Check food and recipe certification program, launched in 1995, meets regulatory requirements for heart-health claims.
Promoting Heart-Healthy Shopping
If it's your mission to promote healthy supermarket shopping, we're ready to help!
Here you'll find our Heart-Check-focused toolkit, based on the American Heart Association's science-based healthy diet recommendations. The toolkit is curated to support supermarket nutrition experts as they help shoppers make informed decisions about heart-healthy food.
Use this toolkit to:
stay on top of the latest nutrition science and food trends
find handy, healthful facts, recipes and advice to share with shoppers
improve the wellness of families in your community
Supermarket Registered Dietitian Nutritionist's Toolkits
Family Meals Month RD Toolkit
Summer Grilling RD Toolkit
Heart Month RD Toolkit
Healthy Holidays RD Toolkit
---