Real Woman 2020 Alumni Adriana Gallardo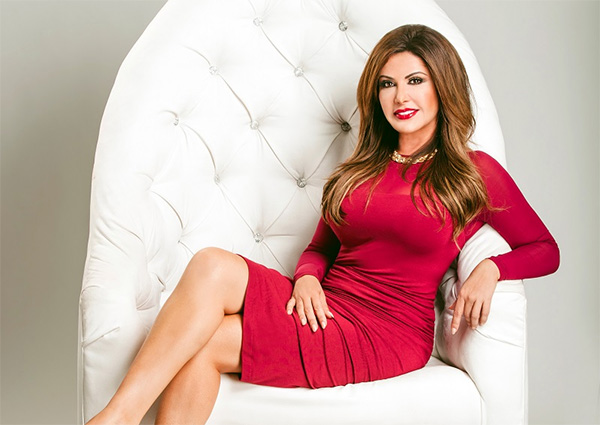 Adriana Gallardo's journey is inspiring many Latinas to take charge of their heart health.
At just 18 years old, Adriana Gallardo began her journey building a successful auto insurance business in Southern California.

But years of toil came with a high cost on her health.

She was stressed regularly, smoked frequently and ate poorly — endangering her heart and brain.

Yet, even when pain in her chest and back rudely interrupted her daily routine, Gallardo wrote it off as heart burn.

In 2017, she attended a local American Heart Association event in Los Angeles where she learned the warning signs of heart attacks. She credits the American Heart Association for helping to make her more aware of heart disease and stroke.

Yet, two weeks later she collapsed and was rushed to the emergency room. Tests revealed that the main artery in her heart was 100 percent blocked and another 80 percent. It's a "miracle" that she's still alive, the doctor told her.

"I thank you, God! You saved my life," Gallardo said.

She later underwent angioplasty, a surgical procedure that repairs or unblocks arteries.

After surgery, Gallardo quit smoking and modified her lifestyle to reduce stress from work and family. She started eating healthy, practicing Pilates, yoga and meditation, drinking fresh fruit and vegetable juices and water and working less.

Gallardo is 49 and still at the helm of her successful business. But she's learned to balance work and rest.

"Instead of seeking to master the outward world, I first seek to master my inward world," she said.

Gallardo supported the translation of the Go Red for Women website into Spanish, which is an imperative need as more than 40 percent of Latinas age 20 and older live with cardiovascular disease.
As the lead of the 2020 Go Red Real Women class, Gallardo is excited to inspire Latinas to fight heart disease, their leading cause of death.
---