California family dances their way to heart health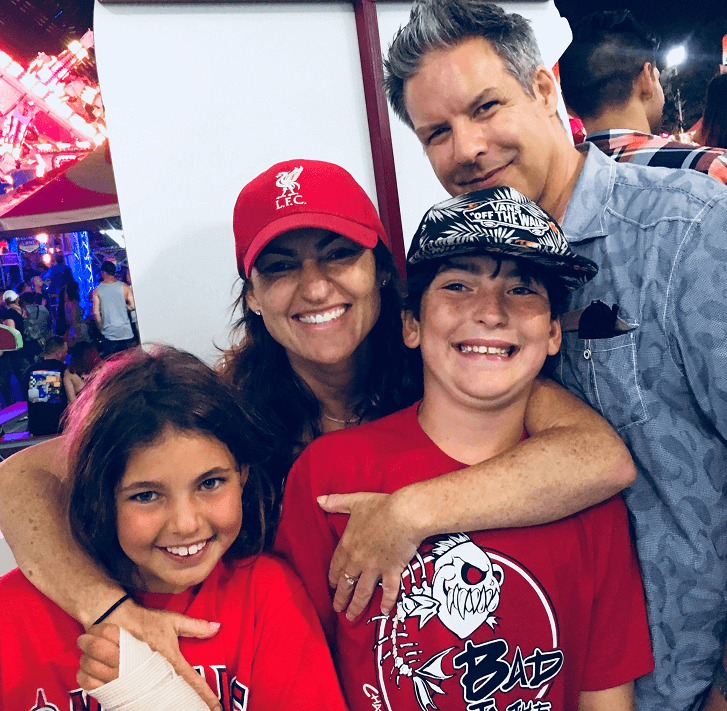 At Mika Leah's house, staying heart-healthy and active are part of the daily routine.

Walks to school each morning. Bike rides to the park. And family dance parties.

"We each pick a song and then we all dance and rock out," said Leah, an American Heart Association's Go Red for Women® Real Woman volunteer. "My kids love it."

Leah's kids, Liam, 9, and Mila, 8, have tried a variety of sports over the years, but none inspired passion until they tried dance. Now they both take weekly breakdancing classes.
"It's a great way for them to get exercise and just learn that fitness and fun go together," Leah said.
Kids across the nation are dancing their way to heart health with Kids Heart Challenge™, the American Heart Association's school-based fundraiser that encourages kids to be physically active and stay healthy while raising funds for lifesaving research and community outreach programs that support heart health and well-being.
Through a national collaboration with the American Dance Movement, Kids Heart Challenge includes dance to motivate students to make healthier life choices.Celebrity dancers lead Kids Heart Challenge participants via three videos that are packed with cardio-pumping, choreographed routines. KHC recently got a call-out by Rolling Stone magazine in an article on Lion Babe, an R&B funk-soul duo whose newest song, "The Wave," is featured in the Kids Heart Challenge dance videos.
Other Kids Heart Challenge activities that get kids' hearts pumping include jump rope, basketball and an obstacle course-style event. Participants in the program, which marks the American Heart Association's 40th year of working in schools, also commit to drink more water and do a good deed.

Leah, who lives in Irvine, California, has made heart health a priority since the third grade, when her father had the first of several heart attacks. Eight years ago, Leah was diagnosed with a life-threatening blockage in her main artery at age 33. Now 41, Leah is sharing her story through the American Heart Association's Go Red for Women movement that aims to raise awareness about heart disease in women, fund research, advocate for change and inspire women to take action for their heart health.

"The fact that I was in such good shape at the time is what saved my life," she said, adding that the experience underscored the importance of supporting healthy habits for her kids, including getting plenty of physical activity and eating a healthy diet.

"Heart disease runs in my family, so my kids know that they need to eat healthy and be physically active in order to reduce their risks," she said.
---