Real Woman 2020 Alumni Maddie Price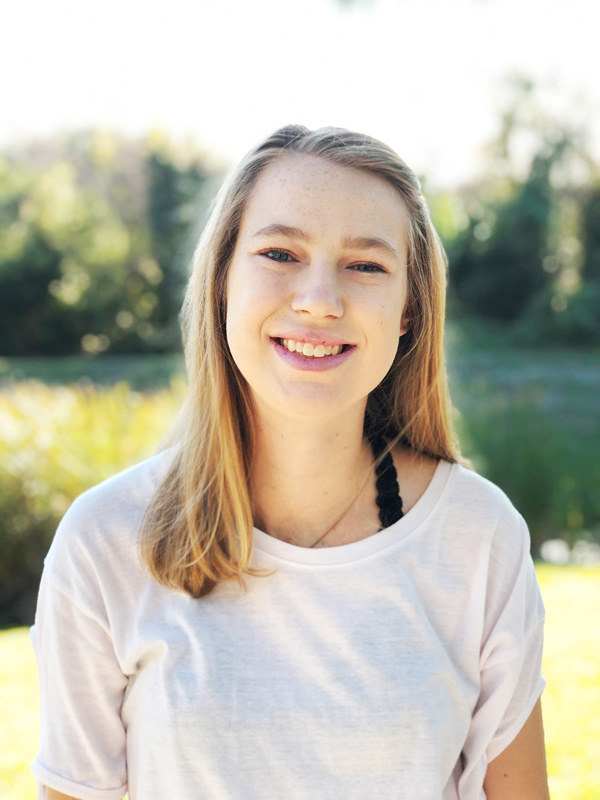 A congenital heart defect was preventing Maddie Price from getting enough blood flow, and the newborn underwent the first of seven open-heart surgeries — including two heart transplants. Now 19, Price says she's ready to pay it forward by advocating for heart research that led to the medical advances that saved her life.
Nineteen-year-old Maddie Price dreams of a career raising money for heart research because she knows advances in science save lives. Hers is one of them.

"I have been considered sick my whole life, but I have been lucky enough to share my story and show people that health problems are not going to prevent me from living my life," she said.

Soon after Price was born, doctors realized she wasn't getting enough blood flow. She underwent open-heart surgery to replace her aortic valve and pulmonary valves. Her blood flow improved, but complications during surgery meant she would spend next 12 months nourished by a feeding tube. And more surgeries lay ahead.

At age 3, Price, who lives in near Tampa, Fla., had a planned second open-heart surgery. But a few days later, scar tissue formed around the coronary arteries, narrowing the blood flow to her heart and causing several heart attacks. It was clear she'd need a heart transplant, but her body needed time to recover.

Price was enrolled in several pediatric studies and underwent emerging treatments that helped keep her heart going for nearly two years before she was listed for a transplant at age 5.

Even then, doctors weren't optimistic because Price's body had a strong rejection reaction, saying it would be a "difficult road with medication therapy needed."

Her first transplanted heart lasted a decade.

But at age 15, Price was at a baseball game when she started feeling strangely sick. Then, leaving a coffee shop a couple of days later, she felt faint and asked someone to call 9-1-1. Testing at the hospital indicated it was time for a new heart. She got it three months later.

Throughout her health challenges, including dozens of appointments and hospitalizations, Price worked with her teachers to keep up with her education, allowing her to graduate on time. Her only limitation was gym class.

Price's heart struggles have taken a toll on her body. She takes about 30 pills every day.

Today, Price is studying communications with a plan to focus her passion on development and advocacy work supporting medical research and raising community awareness. Price participates in local events for the American Heart Association, including the annual Heart Walk, has interned for the Association and has created events at her school to raise money for the mission.

"Everyone knows someone affected by heart disease," she said. "I want to make sure people understand how to identify risks and symptoms and how to keep their hearts healthy."

Price said she's committed to giving back.

"I've been able to see how the research that AHA has funded has saved lives, including my own," she said.
---